About Sydney's Favourite Wedding Caterer – Flavours Catering
At Flavours Catering, our aim is to create memories that last long after the party is over. We offer a multitude of carefully designed menus and services to enhance your wedding reception, whether it be a cocktail party, buffet or plated lunch or dinner.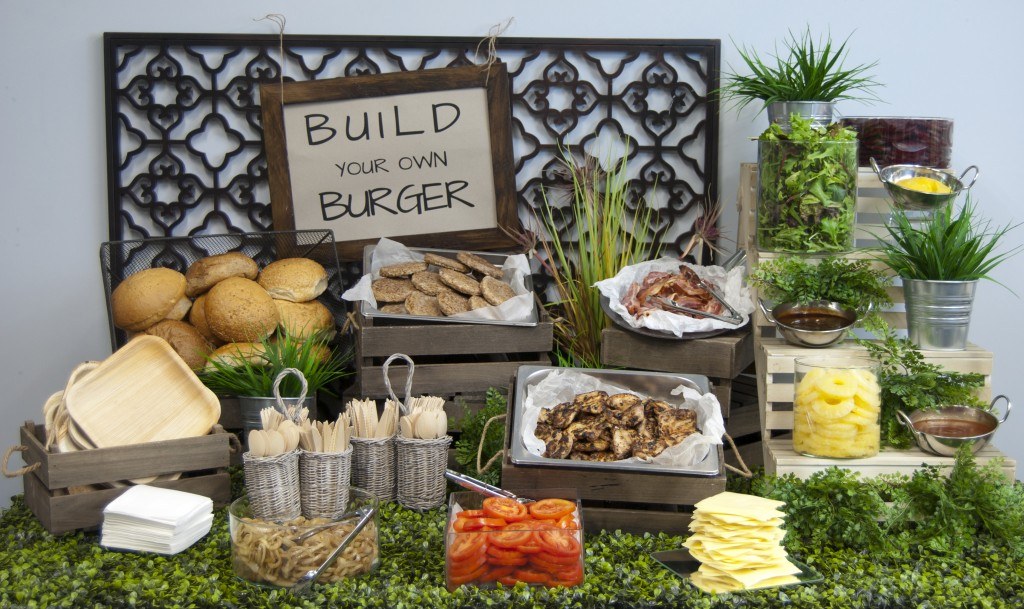 After the couple's union has been blessed, our experience at wedding catering comes into play to delight the wedding guests as they celebrate the joining of two people. Food is such an integral and important part of the celebration that we have designed menus that are enjoyable and pleasing for all guests. And you can always work with our friendly event planners to mix and match menu items to create a custom menu for your wedding reception.
Flavours Catering excels at making scrumptious food. Each dish has been made to leave a lasting impression. With all the amazing dining options in Sydney, it isn't easy to impress the locals, but our chefs manage to do it every day. Your guests will be talking about how great the food tastes and looks almost as much as they talk about how wonderful and happy you look on your special day.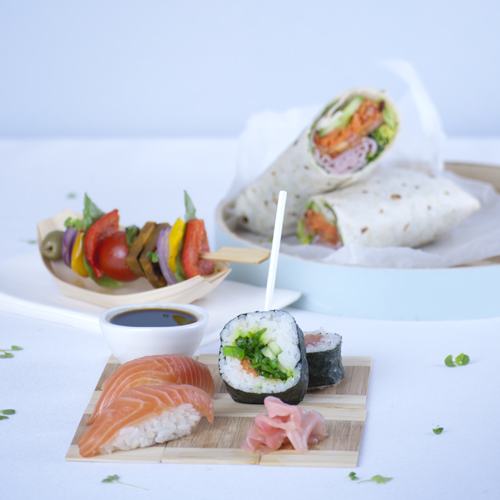 Wedding catering is a hugely competitive industry and as market leaders, we are committed to continually improving service and achieving excellence in customer satisfaction. From the moment you start planning your wedding catering menu with one of our event planners to your last bite of your delicious wedding meal, we're going to work hard to make you happy and give you exactly what you need.
Catering options in Sydney range from low cost to extravagant and unlike some caterers, Flavours Catering can accommodate any size budget. Whether you're looking to hold a modest wedding reception or an extravagant affair, we can provide you with spectacular wedding catering.
And since we can do both low and big budget, we can offer you a tremendous amount of flexibility when planning your wedding. Get a great deal on flowers and want to spend the money you saved on some fancy canapés? No problem. Spent more than you expected to on wedding clothes and need to adjust your buffet offerings so you don't go over budget? Just contact our friendly event planners. Maybe you want to serve a simple sandwich platter to your wedding party as you get ready for the ceremony, and save the expensive food for the reception. No matter what size your wedding catering budget is, Flavours Catering will give you and your guests delicious food that will win you compliments long after the honeymoon is over.
We offer breakfast, brunch, afternoon tea, buffets, barbecues, canapés, finger foods and formal sit-down meals. With every style of catering, we have a wide variety of items on our menu for you to choose from as you create a custom menu for your wedding. We also offer feasting stations, which is a buffet serving style that requires less staff, so you can spend more of your budget on food. You'll find everything from the traditional to the unexpected amongst our culinary offerings.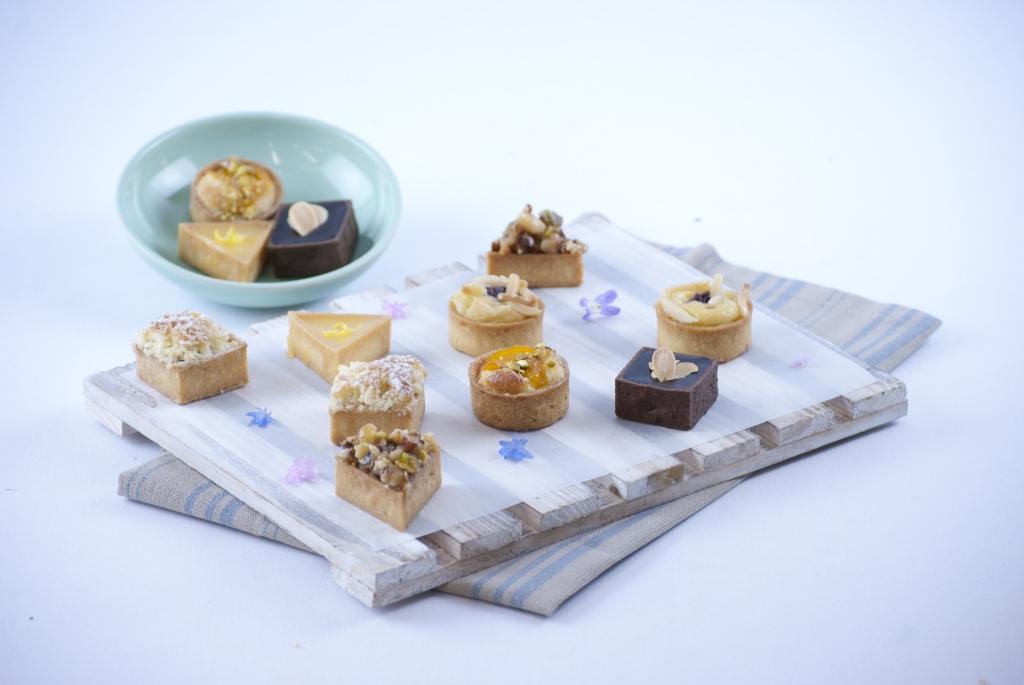 Flavours Catering can also provide staff for your wedding, including chefs, waiters and event supervisors. We also offer equipment hire for everything for tables and tablecloths to salt and pepper shakers and cutlery. If your wedding reception venue already provides staffing, or you don't need staff, we can simply drop off your order with guaranteed on-time delivery. Our team of friendly event planners will help you plan for everything you need.
Our executive chef and team aim to bring mouth-watering food choices through fresh, seasonal and global cuisine. We believe in creating the perfectly designed menu for your big day that is an extension of your personal style.
Do you have a wedding theme? We can coordinate your menu and wine list with your wedding's theme. Whether you want to feature the cuisine from a specific region of the world, adhere to a certain colour palette or offer only eco-friendly, locally-sourced food, our events team can help you create the perfect atmosphere.
The Flavours Catering team is able to coordinate every aspect of your wedding day. We work with reputable and reliable suppliers, including decorators, entertainers, musicians, florists, cake specialists and more. We also provide well-heeled hospitality professionals. We have food and beverage service staff who are experienced, passionate and committed to ensure your celebration runs smoothly, enabling you and your guests to relax and enjoy the day.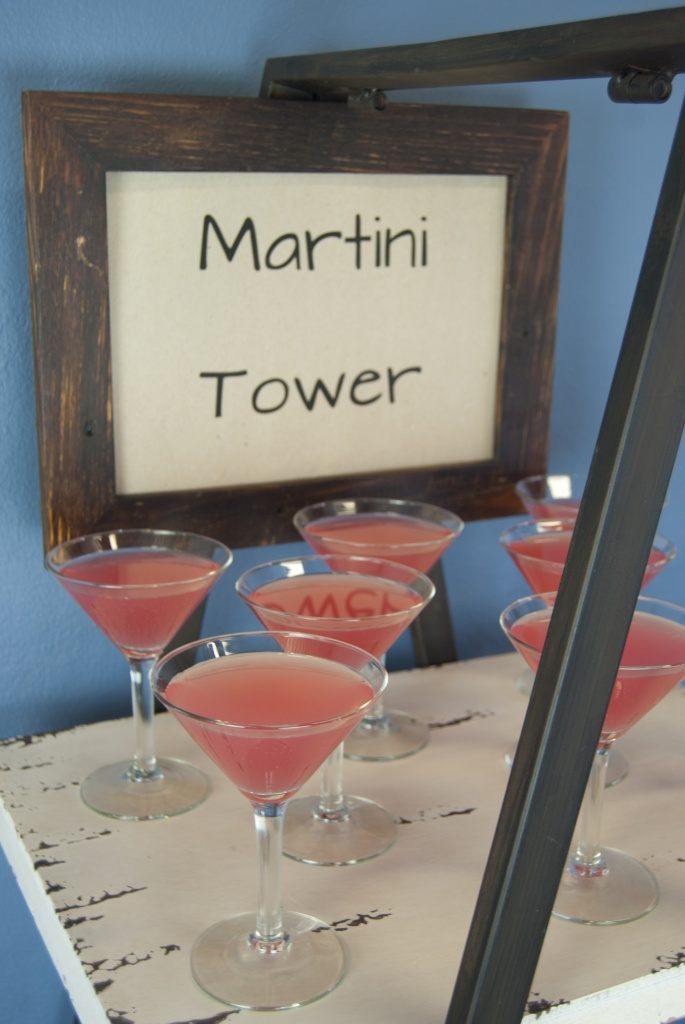 We know that we're Sydney's best wedding caterer, and once you've sampled our food and started working with our friendly and reliable event planners, you'll know it too. For weddings in Sydney, you can't do better than to hire Flavours Catering.
---