Our Promise
Ease your mind with our 5 star guarantee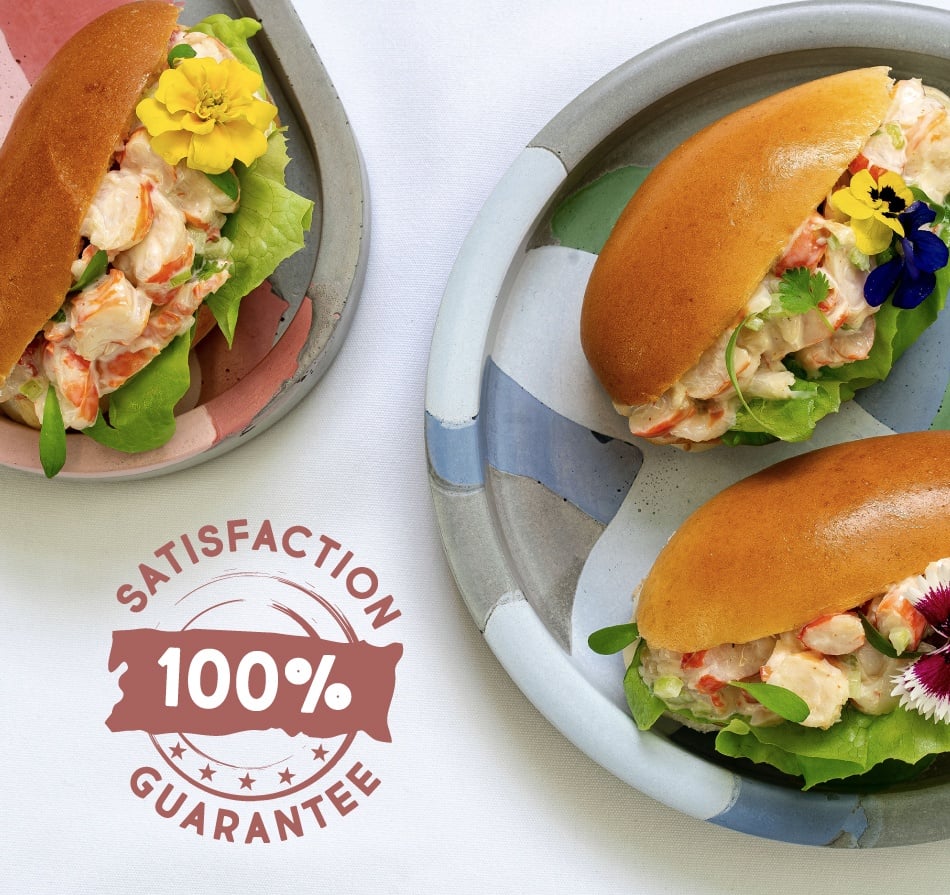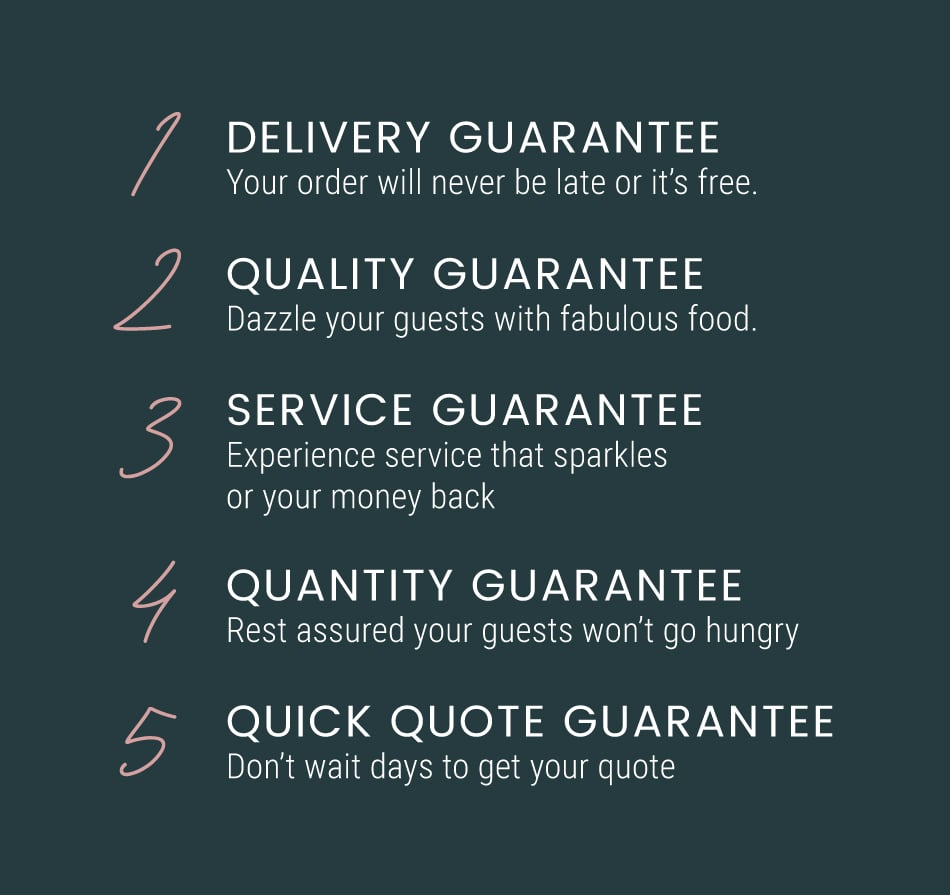 Our Guarantee
Flavours Catering + Events prides itself on professional, approachable and friendly customer service to give our clients the best experience possible from the initial enquiry through to delivery or event execution.
All orders confirmed with Flavours Catering + Events are covered by our money back guarantee.
If we don't dazzle you with fabulous food, provide service that sparkles or your delivery is late, your order is free.
We are proud of our outstanding reputation with all our clients, whether they be corporate, private, government, medical or education.
Contact us for your next event, no matter how big or small
 The Nitty Gritty
If your Catering or Service does not dazzle you, or your guests, we will refund 100% of the unsatisfactory elements.
You have 7 days to make a claim with Head Office with your invoice number and time of delivery in writing to info@flavourscatering.com.au.
We will refund the purchase price or issue a credit against your account for the unsatisfactory elements once the above conditions have been met.
You must provide the original purchase invoice. Refund amount is less GST.
Maximum refund will not exceed the recommended retail price of the catering on date of purchase.
Individually Packaged Menus
Covid Safe Catering
A modified menu, created and prepared with all safe food handling and COVID-19 protocols in mind to keep your team safe.
View our Menu
Be quick
We book up in advance!
For a guaranteed 5-Star Catering Experience
Quick Contact
Request a custom quote