Birthdays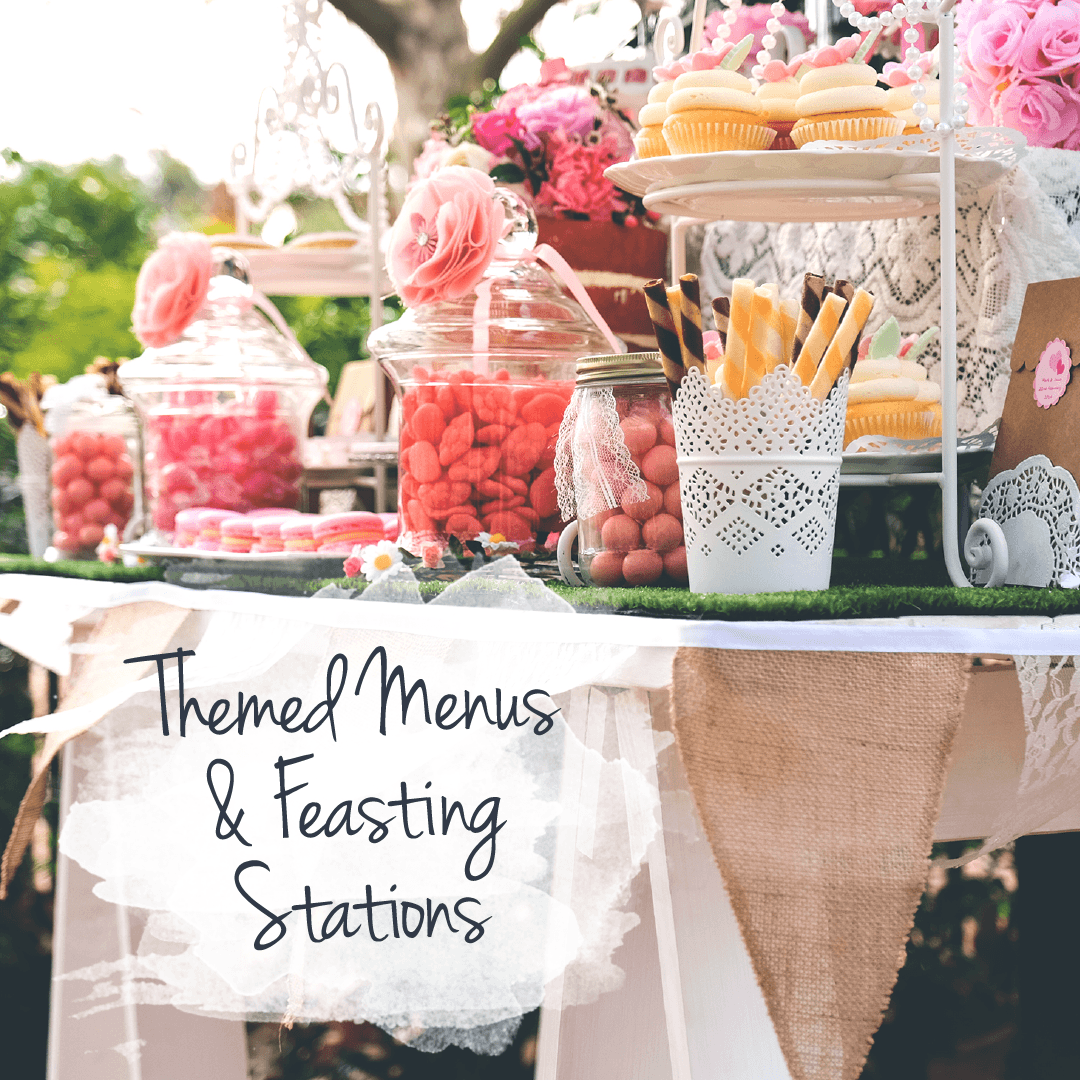 Alternatively, if you'd like something a little more personalised, our events team and Executive Chef can work with you to create a custom menu. We can tailor your birthday party catering to suit your budget, venue, special dietary requirements and theme. Our birthday party catering service will ensure you celebrate in style!
Flavours Catering + Events is your one stop shop for birthday party catering, as well as providing delicious tasting food we are fully licensed!  With a great range of beverage packages to choose from for your birthday party, we have you covered.  Beverage packages can also include drinkware and ice. Leave the organising to us so that you can focus on enjoying the birthday party.
Our experience with birthday party catering includes all milestones, from very special newborn / toddler birthdays and fun-filled school aged kids parties, through to more senior celebrations such as coming-of-age 18th and 21st birthday parties as well as 30th, 40th, 50th, 60th, 70th, 80th and 90th birthday parties. We've even provided birthday party catering for a few momentous 100th birthday parties!
Throwing a birthday party can be quite daunting. Careful planning is essential, not only to guarantee the success of the party, but also to help ensure that as the host, you are able to relax and enjoy the celebrations along with the other guests.
Our birthday party catering service is flexible in terms of whether you'd like a fully staffed event complete with an onsite team of chefs and wait staff, or you may prefer a DIY-style where we deliver everything ready-to-serve and you take care of the rest.
See below for a list of some considerations you might like to keep in mind:
Venue
We can provide birthday party catering anywhere you please – a private home, beach, park, community hall, surf club, function centre and more. If you're not holding the event at home, be sure to check what amenities are available at your chosen venue; eg, bathrooms, kitchen.
Theme
Themes are a great way to make the party even more memorable. We've provided birthday party catering in the past to match many themes including Hollywood glamour; the 80s; Casino Royale; Star Wars, colours; and international.
Cake
The birthday cake is the pinnacle of every party. You don't have to be a domestic goddess to create a really spectacular cake that will make guests "ooh" and "aah". Hit the recipe books or search the internet to make the perfect cake to surprise the birthday boy or girl. Alternatively, take advantage of our full birthday catering service and have our chefs design a cake that will leave a lasting impression.
Party Favours
A party simply isn't complete without party favours! Make your own party favours or find someone who will do it for you. Our birthday party catering service also encompasses party favours. We can provide your guests with special mementos to take home with them, such as personalised cupcakes or gift boxes filled with handmade gourmet treats.
Birthday Catering
Options are Endless
Our friendly customer service team can help you with options. - Cocktail Party - Formal Sit Down Dining - Themed Grazing Stations - Picnics and more. With an impressive and modern spin on food presentation and top quality ingredients, your guests will be left enchanted.
View our Menu
Be quick
We book up in advance!
No matter whether you're planning a small, intimate party or a huge, lavish celebration, Flavours Catering + Events can provide you with birthday party catering that will dazzle and delight. Contact our friendly team today to discuss your requirements or to ask for a quotation.
Quick Contact
Request a custom quote