Belinda Sullivan
Owner, Managing Director, Executive Chef
Belinda spent her adolescence growing up in the hospitality industry, as she managed the restaurants that her parents owned. Following a period where she later managed a high-profile national catering firm, Belinda decided to launch her own company that would ultimately delight clients Sydney-wide.
Belinda has a true passion for all things culinary and believes that food holds immense significance when celebrating milestones and special occasions. The most rewarding aspect of her job is being able to enrich the lives of people through the magic of beautiful food and making their celebration that little bit more special.
When she's not at Flavours, Belinda enjoys spending time with her husband and two sons.
Favourite menu item: Belinda can't resist Flavours' mini Mexican hot dogs.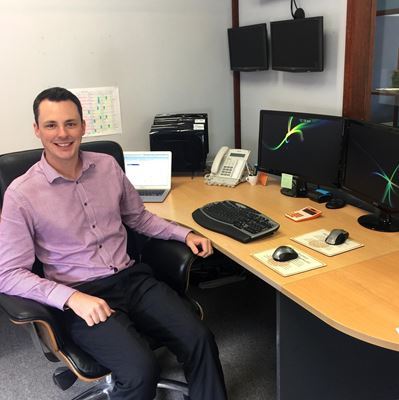 Chris Watts
General Manager
Having worked with food since the age of fifteen, Chris has vast experience in numerous supervisory and managerial roles in the hospitality industry. Chris was the first employee that Belinda took on following the launch of Flavours and his role has evolved significantly; having first started making sandwiches and delivering orders, he now provides leadership and vision to help shape the future of Flavours with Belinda.
Chris spends his weekends with his family, boating and beaching, as well as experimenting in the kitchen. He also admits to a fondness for Microsoft Excel, which satisfies his inner geek.
Favourite menu item: Chris loves anything with our sate chicken skewers - yum!
Lauren Deger
Culinary Operations Manager
Lauren is a qualified chef with tertiary qualifications in hospitality management and extensive experience in restaurant and catering operations. With over 23 years' experience in hospitality, Lauren's roles have included working as a private chef on a resort island, catering and event manager for a high profile Sydney catering company and running her own successful cafe and catering business in the Hunter Valley. On Making her way back to Sydney we are very pleased to welcome Lauren to the Flavours' family.
Lauren believes that each and every event is unique and must reflect the hosts individual style. To that end she works to create seasonal menus and delicious quality food.
When Lauren isn't running the Flavours kitchen and assisting the events team with delicious menus and food suggestions, she enjoys interior and graphic design, entertaining her friends and family and enjoying great company, good food, wine and travel. Lauren's favourite menu item is the rustic style cheese & antipasto.
Sharon Watts
Kitchen Operations & Dispatch Manager
Sharon joined Belinda as Flavours second employee in 2006, shortly after General Manager Chris, who is incidentally her youngest son, making Flavours quite the family affair.
Sharon brought with her an extensive knowledge of the retail food industry after 15 plus years managing small business operations.
Her experience and dedication have helped make Flavours the business it is today. Nearly 10 years later and with a keen eye for detail, Sharon's expertise is central to managing our quality assurance procedures and overseeing the logistics of all outgoing orders.
Sharon has been an integral part of Flavours almost since its origin and Belinda says one of the smartest business decisions she ever made.
Sharon loves travel, dining out, catching a movie or just relaxing with friends around the barbecue with a nice glass of wine.
Favourite menu item: Sharon is particularly fond of our Chinese style meatballs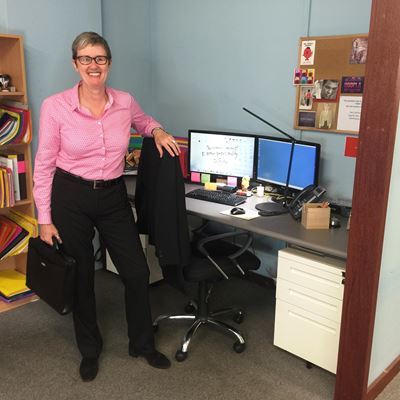 Clare Miller
Client Services Manager
Clare has extensive experience in hospitality and brings mounds of knowledge to Flavours Catering + Events. Her experience includes, but is not limited to catering, events, retail, wholesale, and food manufacturing.
During her 20 years in the industry Clare has gained invaluable experiences in weddings, private events and corporate functions.
Clare has tertiary qualifications in Business Catering Operations, is passionate about great food and quality service and loves using her business development skills in combination with her love of food. Identifying new business opportunities and managing our tender process Clare works in partnership with clients to ensure our offering meets their needs.
Away from the office Clare enjoys travel, surfing, kayaking and cooking Asian inspired treats for family and friends, or enjoying a meal and glass of wine at the latest restaurants.
Her favourite menu item is the Chinese style taco with pork, cucumber, shallot, hoi sin and coriander.