Add Fun to All Your Parties with Canapé Catering
For any occasion, event or celebration, you want the food to be delectable and pleasing to look at. You can opt for canapé catering, which will add to the celebration with its appealing presentation. It is a fabulous way to impress guests. Canapés can be the most amazing and most beautiful part of any event. Nibbling on passed finger foods and canapés is such a sociable way of eating. Once you've experienced this fabulous catering style, you'll know that canapé catering is worth looking in to for each and every event you organise.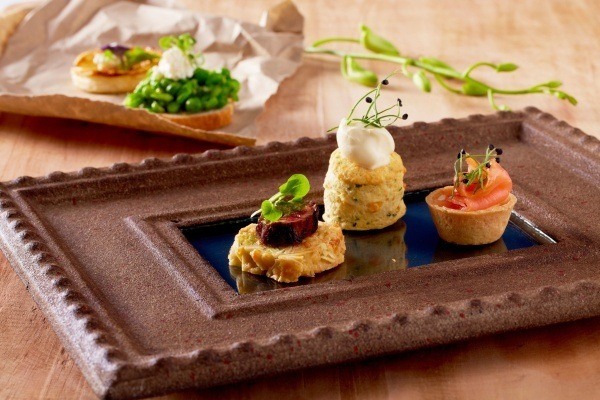 Hire the services from one of the best canapé catering companies in Sydney, Flavours Catering + Events. They make sure that each item ontheir extensive canapé menu is a real work of art. Presentation is always key in canapé catering, along with using the highest quality ingredients and the freshest and most seasonal produce. These elements make the finger foods and canapés you get from Flavours Catering + Events delicious and delightful.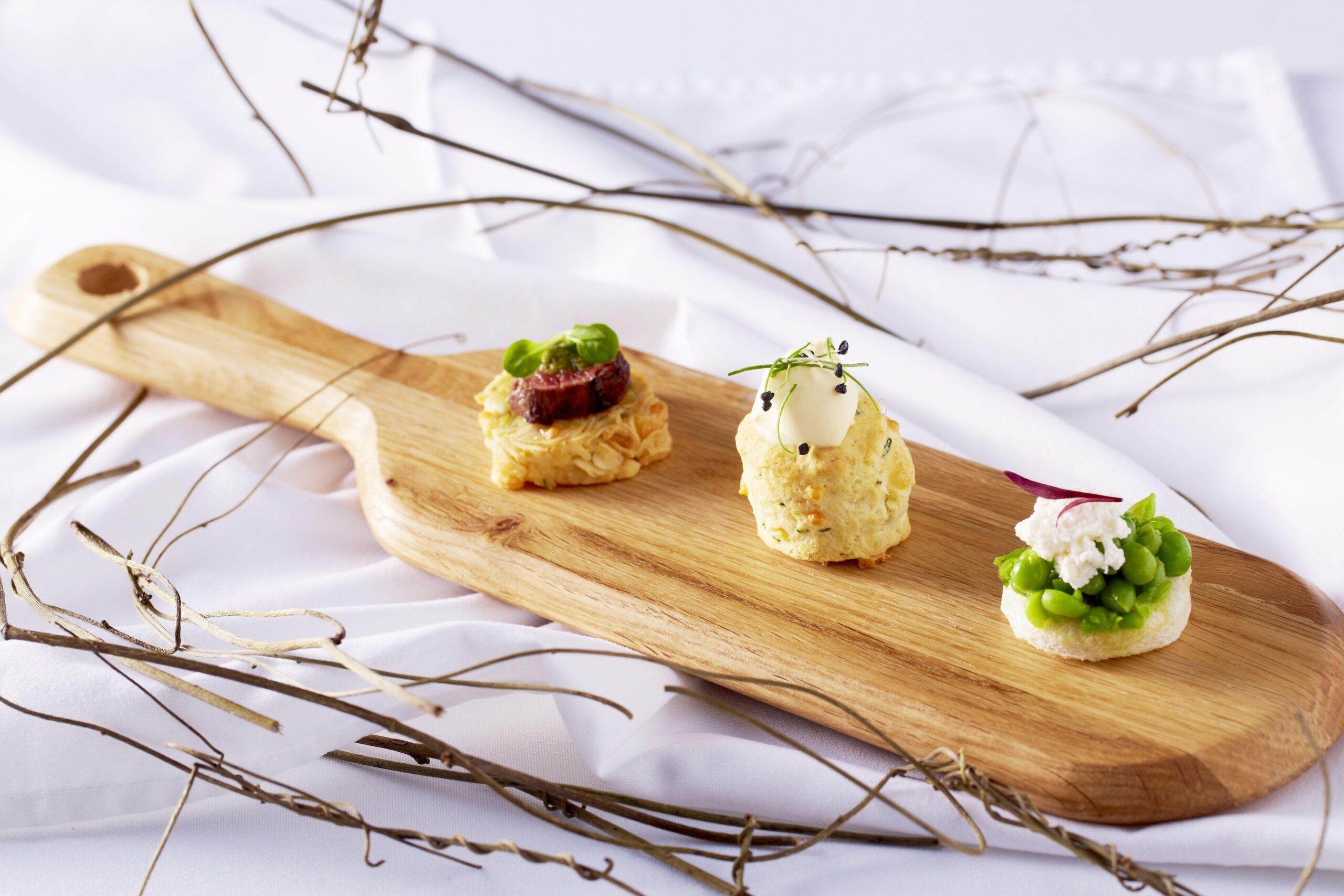 Reputable catering companies have their very own canapé chefs dedicated to creating perfect miniature marvels. They will surprise you with some of their breathtakingly clever serving ideas – vintage style usherette trays laden with mini pies, multi coloured glass and perspex carousels filled with tiny seafood cocktails, silver chargers piled with mini quail's eggs and dipping salts, fish and chip canapés in branded paper, pink lamb fillet speared on rosemary skewers, mini ice cream cones with multi coloured ices, caviar served on mother of pearl spoons, trays of shot glasses filled with little trifles, mousses and brulees. Whether you're looking for savoury canapés or sweet, the options are endless. When you look at a canapé caterer's menu and see these creative options, you know that their chefs put a lot of work and thought into their canapés. This is a sign of true quality.
And don't forget the champagne. It's the perfect drink for celebrations, and paired with canapés,makes for a perfect few hours of chit chatting.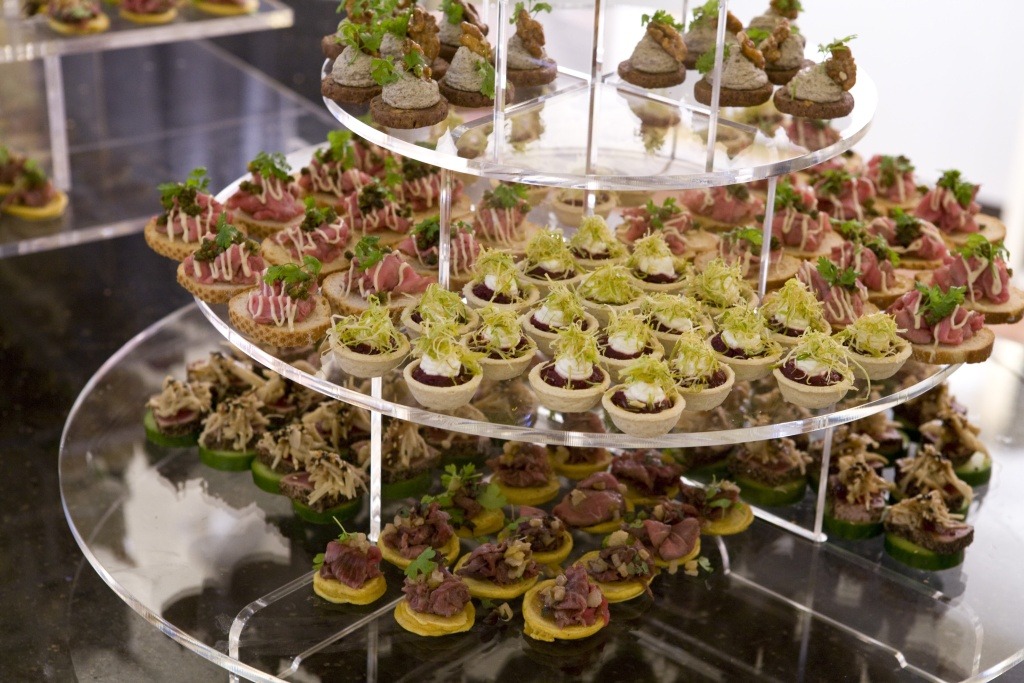 Add fun to your party with canapés of different cuisines from canapé catering services. These small mouthfuls of miniature classic favourites, and platters of perfectly designed parcels and morsels, will surely win your guests' hearts.
---