Barbecue Catering
Flavours Catering is the perfect caterer to make your barbecue a success. Our menu includes the traditional Aussie BBQ favorites your guests expect, as well as gourmet treats that will delight their palates. Our chefs have developed a barbecue catering menu that you and your guests are sure to love. We do all the hard work with the food, so that you can relax and enjoy your BBQ. We want to make your experience with us so enjoyable that you start looking for more excuses to throw barbecues.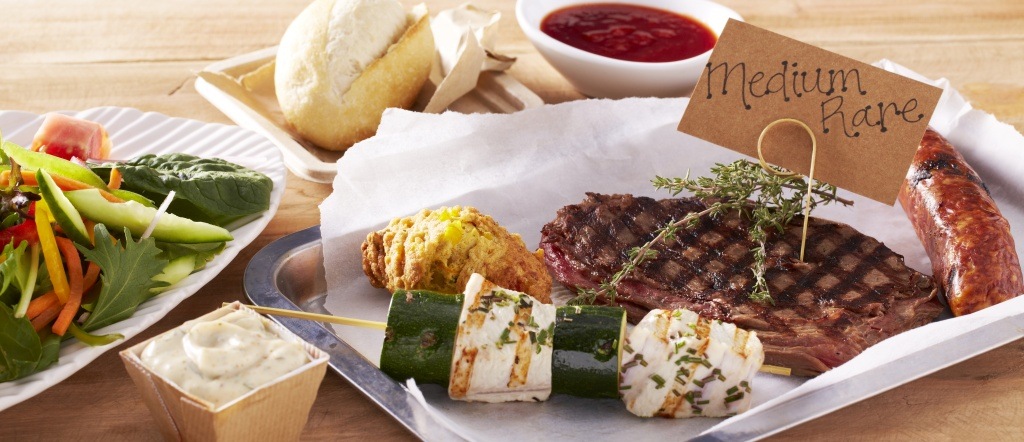 We know that entertaining or organizing a large event can be a source of stress and anxiety. But when you hire Flavours Catering, putting together even the largest barbecue becomes easier than you ever imagined. That's because we know how to do great barbecue. Whether you're organizing a large corporate barbecue, or hosting a bunch of friends and family, we have the experience and expertise to make your entire experience easy and enjoyable.
Our event planners are here to guide you through the entire process of planning your barbecue. They'll collaborate with you to create a custom menu for your barbecue. We have several set menus, but we view those as a starting off point. Every BBQ is different, and your menu should reflect that. Our event planners will help you select a good variety of food, keeping our vegetarian, gluten-free and dairy-free options in mind. They'll never try to break your budget—we offer items at a range of price points to work with whatever budget you have for your barbecue catering order.
Talk to our event planners about a free tasting. It will help you hire us with confidence while making some decisions about which foods to serve your guests. We know how great our barbecue catering is, and we're sure that your taste buds will agree.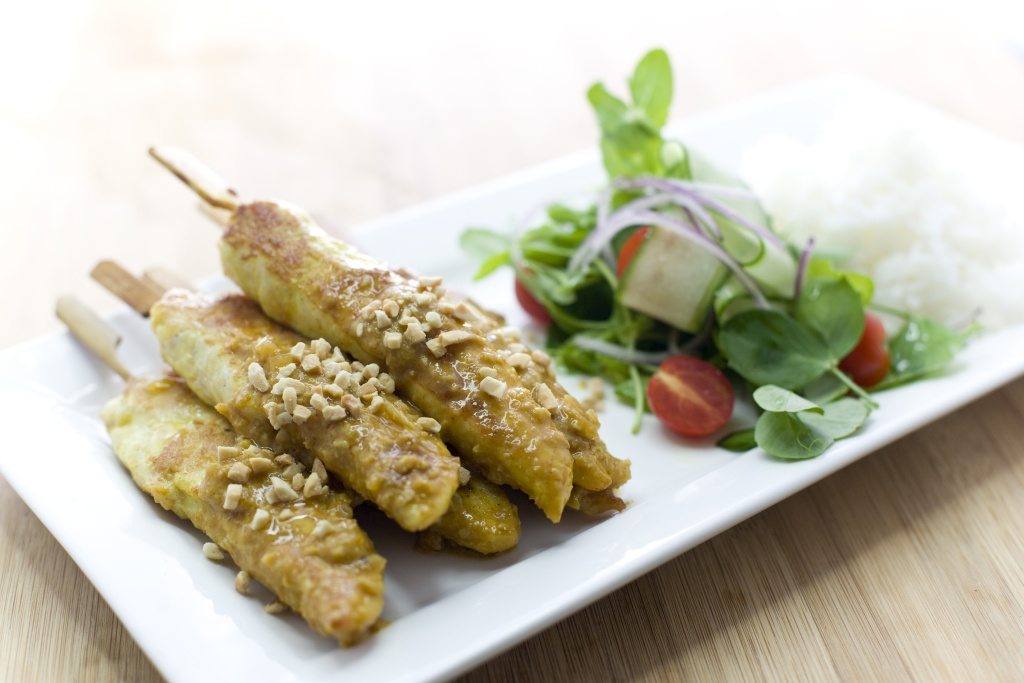 Our chefs have created a barbecue catering menu that has something for every taste and every budget. We have all the BBQ standards, and some great international flavours. We've got chipolata sausages and baked baby spuds, as well as zucchini fritters with preserved lemon yoghurt, steaks, and lamb kofta. We strive to offer a true variety of BBQ catering. Our chefs insist on using the freshest seasonal ingredients because they refuse to skimp on the taste and quality of the food you will be serving your guests. Our mains, sides and salads are all crafted with the greatest care and food artistry. Even our vegetarian, dairy-free and gluten-free menu items are well thought out and delicious.
Our services include sourcing an appropriate venue for your barbecue. Just tell our event planners if you need our help selecting a BBQ location. We can also work at any location in and around Sydney. Since we offer equipment hire, you're not tied to holding your barbecue at home, or at a traditional venue. If you choose to host your barbecue on the beach or on a boat, we can provide all the equipment you need for your BBQ, from plates and cutlery all the way down to tables.
Flavours Catering is experienced in catering both corporate and private barbecues. We offer the flexibility required to cater any type of barbecue, as well as the reliability you want and need in a barbecue caterer. No matter how few or how many guests you have invited, your order is important to us. Our team of chefs puts the same attention and dedication into preparing every single barbecue catering order.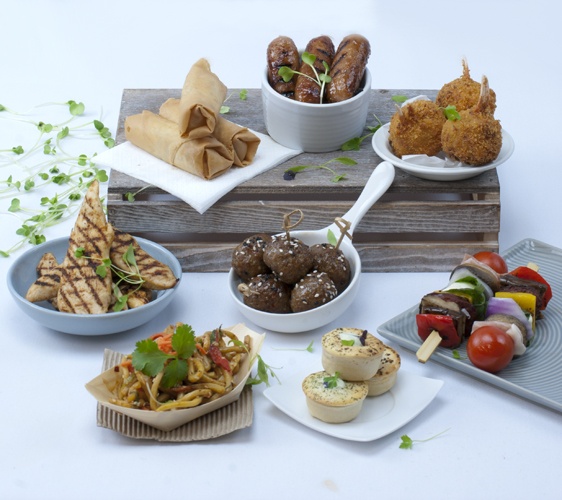 We understand the importance of an on-site team, especially for extravagant events. If you choose to hire personnel through us, our professional team will arrive at the venue before your guests to prepare the location. Throughout your BBQ, the staff will work hard to meet your guests' needs. Well-trained and intuitive, our staff can make even the largest barbecue run smoothly. Then, at the end of the day, our staff will take care of the clean up. If you prefer to serve your guests yourself, we can drop off your order with guaranteed on-time delivery.
Everyone at Flavours Catering is dedicated to giving you fabulous barbecue food and fantastic service. We want to impress you and your guests with the best BBQ you've ever had. We know that we're the best barbecue caterer in Sydney, and we want you to know it too. Contact us for a price quote and a free tasting, and one of our friendly event planners will be in touch with you shortly.
---