Choose Mouth-watering Dishes for Your Wedding Reception
At a wedding reception, everybody wants to celebrate with the newly married couple, and lots of delicious food and beverages are needed to complete the picture. It's difficult to imagine a wedding reception without a food menu rich in varied options. Although wedding receptions are actually just one of several wedding related events, they are the final wedding event which officially ends the celebration. So it's very important that you arrange your wedding reception catering in a way that reflects your personal style and impresses your guests.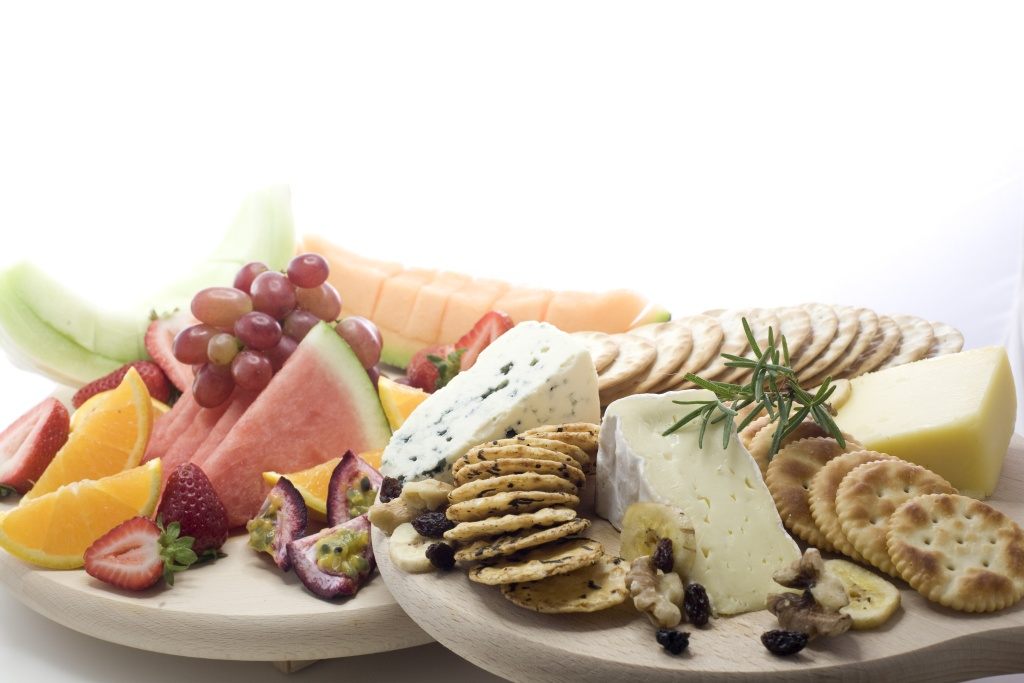 The most important aspect of any wedding catering is to choose suitable and attractive food dishes while staying within your budget. When you begin considering different wedding reception foods, you will see there is no limit of options. You narrow down your choices, you have to choose dishes that match your party theme, that you think are delicious and that are familiar to your guests so that they don't find them peculiar. At the same time, you should consider the health aspect of the foods because many of your guests will avoid certain items for health reasons.
It's obvious that you don't want that any of your wedding reception food to remain untouched by your guests. One modern trend is to serve wedding reception food on a buffet because it is less formal, more relaxing and comfortable for the guests. With this method of wedding catering, you will find the opportunity to display diversified diverse array of foods and your guests will enjoy the freedom to choose whatever they like. Since the buffet system requires little to no wait staff, you can save expenses with a buffet, or spend more of your budget on food than on staffing.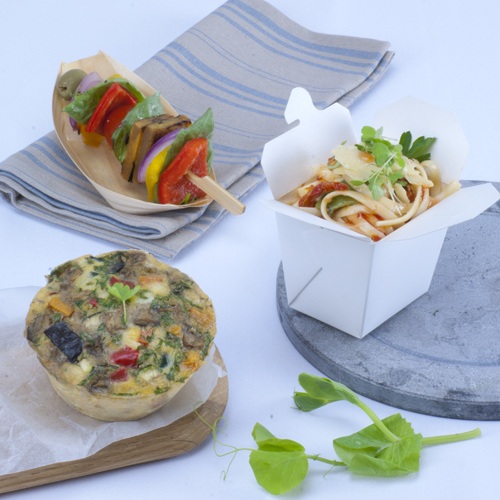 In the case of buffet wedding catering you don't need to choose very expensive foods. Rather, you select foods from various categories to create variety and sense of abundance. It is natural that each of your guests will not eat every one of the dishes, so there is no need to worry about a food shortage. An experienced caterer will be able to advise you how much of each item you'll need for your guests. Some, such as Flavours Catering + Events in Sydney even guarantee that your guests won't go hungry. If you hire a sensible wedding catering service, they will be able to give you an accurate estimation of food amounts for each dish.
If your reception venue will not decorate the buffet table, then you need to ask your wedding caterer to decorate the buffet table according to your wedding reception's theme and colour scheme. For example, you can decorate the buffet table with an ocean or seaside hut theme, and then display seafoods on the table. Combining your theme and menu so closely will make an impressive sight. If you choose to use a theme for your wedding reception, try to make everything themed. You may choose a specific time period from history and decorate the venue with the colors and decorative materials that evoke that time and then select food items that were popular at that time. For example, for a traditional Chinese themed wedding reception, decorate the room like a Chinese village and serve traditional Chinese foods like rice, sweet and sour dishes chicken, egg foo young, lo mein noodles, and various types of Chinese soups. If you want to reflect particular time from Chinese history in your wedding reception then ask your wedding caterer to find out the signature food items of that period and serve them.
The most common items for a buffet wedding meal are chicken and beef (both in gravy and roasted), lamb, turkey, prawns, soups and vegetables. Sweet buffet items include chocolates, cakes, puddings and tarts. Mineral water, soft drinks and alcoholic drinks are also a must. If you love ice cream, then you can have your wedding reception caterer set up an ice cream sundae station.
One great way to impress your guests is to serve dishes made with fresh seasonal ingredients. The freshness makes the food more flavourful, and seasonal foods are always cheaper than out-of-season foods, so the cost for your wedding reception food will be reduced. If your wedding is in winter, then you have the wonderful option to serve roasted pork, mashed potatoes, squash soup, tenderloin, bread pudding and traditional winter items. In case of a spring wedding, catering services offer various dishes made with spring vegetables such as asparagus, green salads made with fresh spring vegetables, fruit, lemon bars and roasted chicken. In summer you can consider to serve those foods that can chill the body and mind, such as summer fruits and juices, gazpacho, watermelon, coleslaw, fried chicken and peach cobbler. If your wedding reception is in the fall, then try serving pumpkin, cranberry salad, apple pie and turkey with all the trimmings.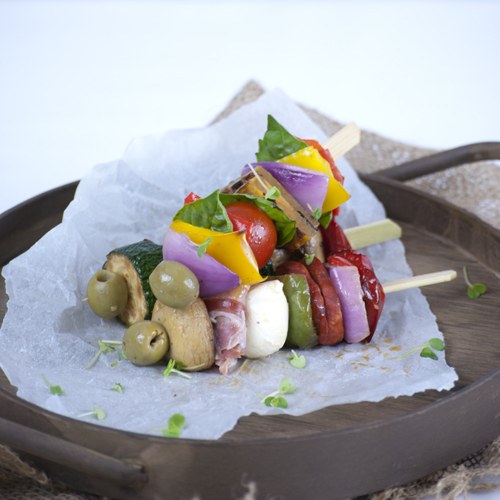 Appetizers and canapés need to be very elegant as the meal starts with them and these make the first impression. If your budget can handle it, consider serving your guests more than basic crackers and cheese. You may ask your wedding catering service to serve savory finger foods to your guests while they are dancing and mingling, which makes for a festive ambience at your wedding reception.
Remember that the foods and decoration at your wedding ceremony and reception should reflect the personal style of you and your future spouse. Wedding events are the most magical and enjoyable time of your life. So don't ignore any detail when it comes to planning and making arrangements. When the question is about wedding catering, numerous wedding reception foods are ready to entertain you and your guests. Select foods that reflect your personal taste and style, and you'll be sure to make a good choice that will make your wedding reception a memorable one for all your guests.
---