Cocktail Parties: How to Throw the Party of the Century!
Having a party is a fun and and exciting time, but it can be a time of stress and anxiety if you do not have the help that you need. When you are in a business that has cocktail parties for associates and friends, you may find that you are expected to make sure that everything goes just right. This can lead you to feeling stressed and overwhelmed as the responsibilities of the party add up.
A cocktail party is when people who attend are treated to refreshments and hors d'oeuvres while they mingle and get to know each other. Sometimes the party is to meet and greet people in the same business you are in, or to create some new contacts, while at other times it is for different groups or organizations to gather and share their interests. If you are in charge of this type of event, you want to do the best job that you can do.  This may mean hiring a party catering service that specialise in cocktail catering such as Flavours Catering and Events.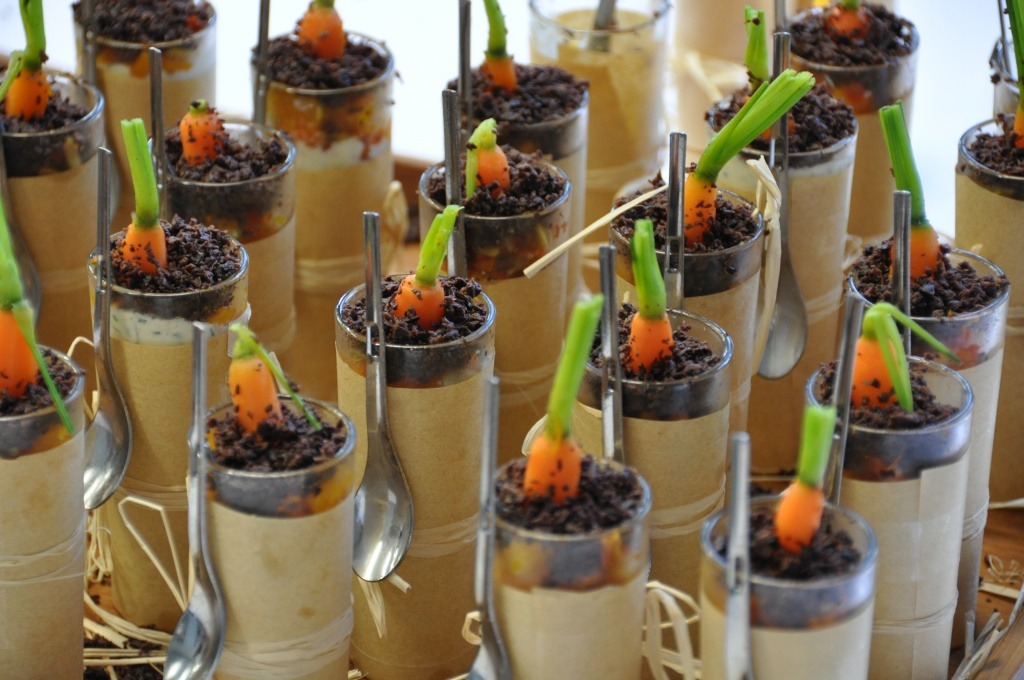 Few catering services know how to handle the complete details of a cocktail party like Flavours does. One may offer great food, but not great service, while another may have the best service and know how to make each guest comfortable, but their food leaves much to be desired.
Flavours Catering can do it all, from beginning to end. They follow through on their promises and carry with them their excellent five star guarantee that covers the quality of their services to their clients.
When your cocktail party is being catered, you can host friends or business associates with any type of food that you want. This is a good time to reach outside the box and give everyone a new treat by having something different on the menu. Flavours Catering has a large variety of options for you to choose from and a great staff to help you create a menu that is unique. You can also create some very special drinks that accent your food options and your guests will have fun as they try the varieties of food and drink while they attend your party.
When you are using an event caterer such as Flavours, you have the best of many choices because Flavours is able to take your cocktail party and help you create a theme starting with the invitations, to the foods and drinks, and the decors as well. These types of creative parties are always popular and memorable. The mood will be set as people come in the door that says this host knows how to have a great cocktail party. With Flavours event schedulers and cooks helping you, it will all seem to work effortlessly.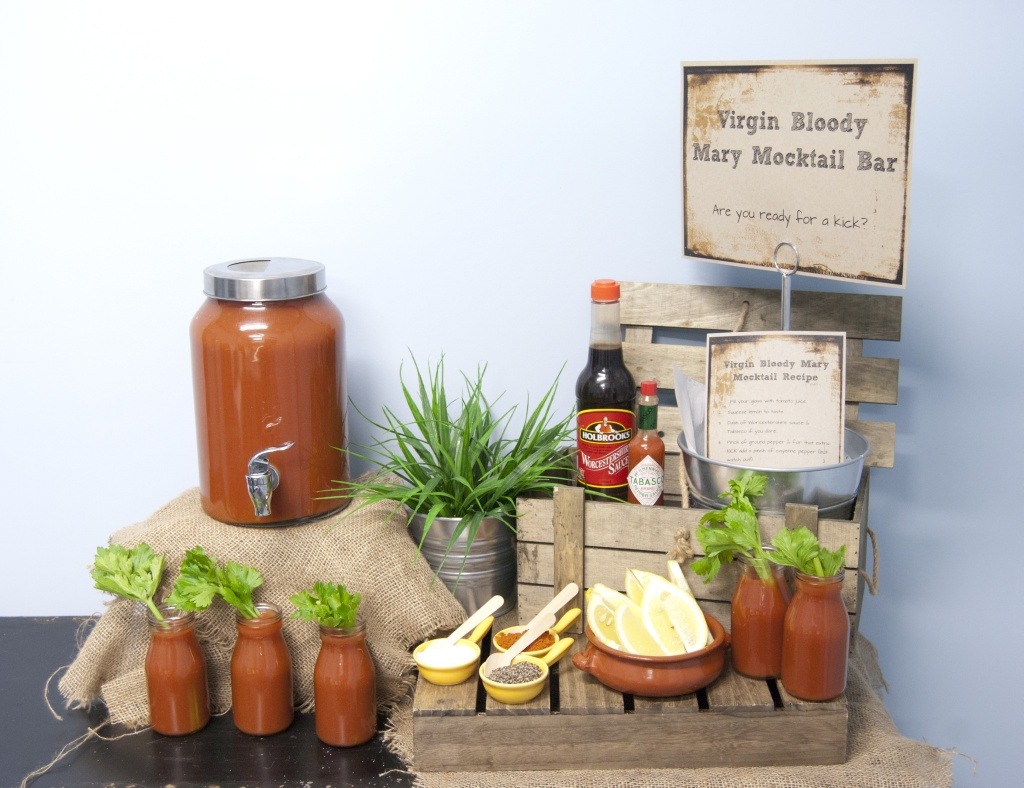 To begin planning your cocktail party, you can contact the catering service that will meet with you and listen to your needs. They can help you with the ideas, or they will follow your lead. They understand how every detail is important, so they will give you their attention from beginning to end. Flavours is also able to help you if you need a place to host your party, help you with serving staff, and almost anything else you need.  They can also do as little as you need because it all depends on your preferences. Their job is to help you throw the best party that you can. Their canapé catering is delicious and creates delights with fancy finger foods, or with simple appetizers that taste great as well.
Planning a cocktail party is not an easy task, especially if you must do it alone and/or your guest list is large. You are responsible for the guest list, the invitations, the room or area that the event will take place at, how the area is set up for refreshments, seating area and cocktail bar, selecting and ordering the foods, the mood music or entertainment, welcoming guests and introductions, and making sure that everything runs smoothly through the evening. Along with all of this, you must make sure that you have all your own personal needs taken care of on top of your everyday projects or jobs that must be done. A reliable and excellent catering service is necessary if you want to throw the party of the century.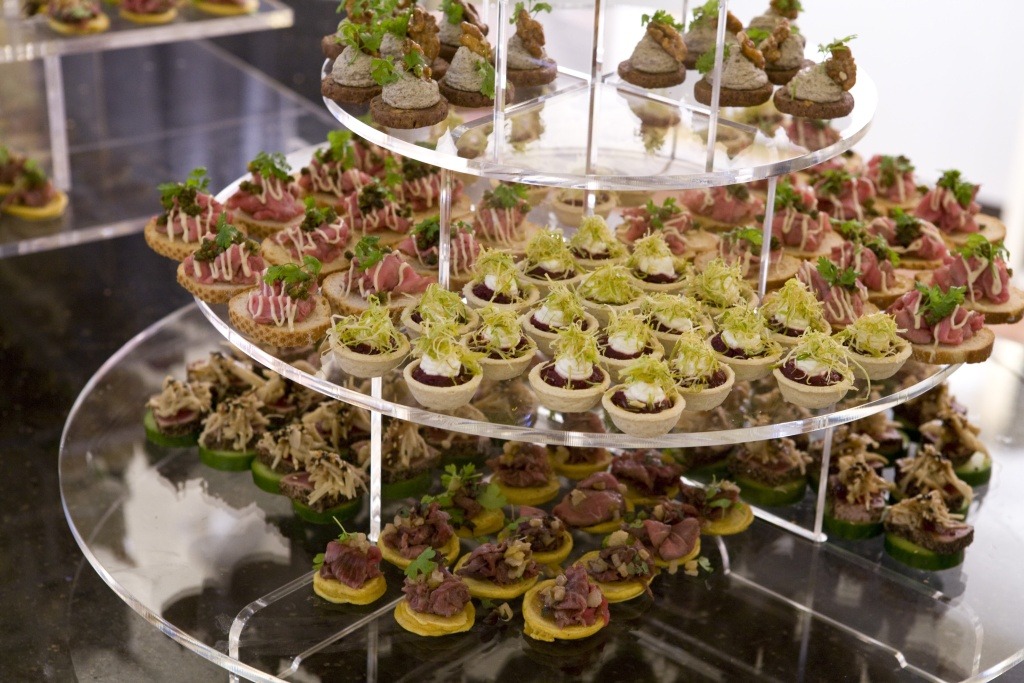 With Flavours Catering, you can manage this and more. They will relieve you of the time you would have spent on making the foods, serving them and drinks and other items needed throughout the night. They also will do all of the cleaning up, so that you can relax after the event is done. All of this will give you time before and during the event to take care of the many details that you need to take care of without stressing over the food and drinks.
Through the unique and exceptional dedication of Flavours Catering and Events, you can host the finest cocktail party ever because they do not just take your order and let you go, they listen to all of your needs and take into consideration each one of them. Unusual requests do not throw off Flavours chefs. They like to try new foods that the client requests, and, at all times, want to make the customer feel special and satisfied.
Whether it is Cocktail parties, sit down dinners, or family gatherings, backyard picnics, or barbecues, weddings, or business functions, Flavours Catering and Events is your one stop catering service that has everything you need. The reviews and recommendations speak for themselves. Flavours Catering is reliable, honest, and creates amazing foods and desserts each and every time they host an event. Their service is crisp and complete.  They leave no stone unturned when it comes to satisfying the customer. You can have that incredible cocktail party that will leave lasting memories and set a new bar for other hosts to try and reach by using a catering service that has the background and the drive to make their food and their services unforgettable and perfect for you. Flavours Catering and Events is the catering service that guarantees everything they say and do it to 100% satisfaction.
---