Corporate Catering by Flavours Catering + Events
Do you want the very best in Corporate Catering?
With Flavours Corporate Catering you have the advantage of a seasoned, accomplished & recognized team of corporate caterers. We understand how you present yourself internally and externally with your corporate catering is of the highest priority.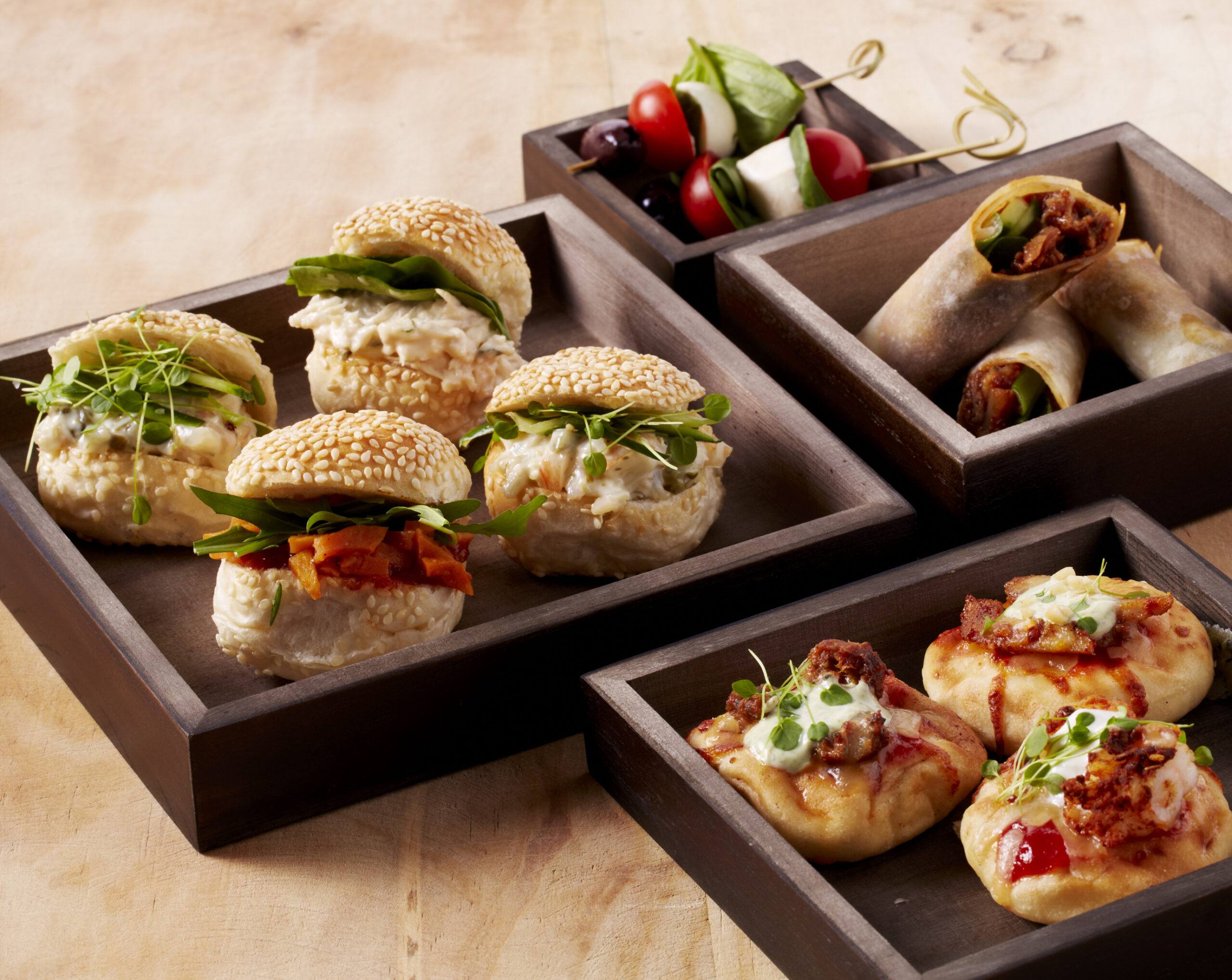 We offer a professional streamlined corporate catering service with a dedicated team of experienced function caterers that simplify what might can be a troublesome task for catering coordinators, event managers, administrators, office managers, receptionists and assistants freeing up your staff to perform the duties they should be doing rather than corporate catering.
Our recognized corporate catering services coupled with our commitment to taste, service and quality ensures that your corporate catering whether entertaining family, friends, colleagues or clients will provide you with beautiful food and service that sparkles, no matter what the occasion.
As one of Sydney's leading corporate caterers, Flavours Catering + Events is consistently & continually committed to delighting its clientele with inspiring flavours, innovative concepts and an unsurpassed level of service. Our experience, knowledge, resources and passion translate into truly special corporate catering events with fabulous food. We strive for and achieve excellence in corporate catering.
Our superbly talented & committed team of chefs and event coordinators are focused on providing you with dining options that are – fresh, delicious and enticing! Flavours corporate catering has established a reputation for creating memorable dining experiences for events ranging from casual barbeques and intimate weddings to lavish cocktail parties or conference catering for hundreds. We also offer a stylish selection of gourmet sandwiches, salads, fruit platters and sweet treats suitable for corporate catering, corporate parties and functions.
Not just your normal 5 star service corporate caterer, in addition to providing exceptional private and corporate party caterers in Sydney's CBD and metropolitan area, we also regularly assist clients with their staffing needs, from efficient event managers through to professional wait staff. We are committed to make your event a success, regardless of the size or scope of your function. Under our corporate catering umbrella we also create a range of themes and thrive on the challenge of matching a corporate catering event with the perfect menu. We're also flexible with corporate catering venues, and supply sumptuous & superb cuisine almost anywhere from North Sydney as far south as Sutherland.
To guarantee your outstanding success at your next corporate catering event ensure you partner with the leading catering company in Sydney, call us for a quote on 1300 368 605 or fill in our quick quote form to the right of the following page https://www.flavourscatering.com.au – we'll be back with a quote within two hours.
You will be more that impressed, you'll ask yourself "why didn't I find Flavours Corporate Caterers earlier?"
---