Enjoy Cocktail Party Food at Your Catered Melbourne Cup Party This Year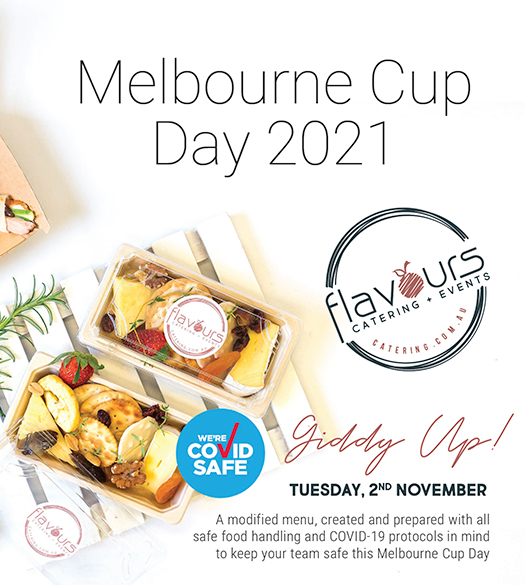 What is your catering plan for this year's Melbourne Cup? Have you chosen the location? Sent our invites? Organised catering?
This is a truly special occasion that brings the whole country together. People meet with their friends and relatives to enjoy the race and make memories of great pleasure and fun. On Melbourne Cup Day, every Australian heart beats with the same rhythm. It's a chance to make memories with your friends, colleagues and family, get dressed up in your finest and enjoy plenty of great food and drink. And why not? The Melbourne Cup is so much more than just a horse race. It has become an important part of our national life and one of our nation's favourite traditions.
What better reason could there be to throw a party with top notch catering? Cocktail food catering for Melbourne Cup is a great option because it lets people eat while still mixing and mingling. When it comes to canapés and finger food, it's critical to hire a caterer with an extensive cocktail food menu, so you can serve your guests an impressive array of delicious options. In Sydney, you can rely on Flavours Catering + Events for catering for Melbourne Cup that will wow everyone.
There are so many types and styles of Melbourne Cup celebrations. A corporate Melbourne Cup party lets a company treat their employees and clients to an elegant catering spread while they enjoy the race. But, as with all corporate catering occasions, the success of any corporate event heavily depends on selecting the right corporate catering company. A reputable corporate caterer like Sydney's Flavours Catering + Events will have the resources and experience to deliver the excellent food and high-quality service you require.
Serving cocktail style catering has become popular at corporate Melbourne Cup parties, because nowadays people are health conscious and don't want a heavy seated meal while enjoying the day. Light canapés and finger foods are many people's first choice. A caterer like Flavours Catering + Events can give you corporate Melbourne cup cocktail food catering for Melbourne Cup that is stylish, attractive, affordable and delicious. When choosing catering for your corporate Melbourne Cup party, you need to be very careful to select a good variety of impressive dishes. A caterer with an extensive and creative canapé and finger food menu will make this possible. You also need a caterer with ample experience in corporate catering, so that you can be sure they will meet all your needs with impeccable quality. Sydney's Flavours Catering + Events is one such caterer. Gold Licensed and with over 17 years experience you can rest assured we have your catering for Melbourne Cup this year, sorted.
At Flavours Catering + Events, they are highly motivated and dedicated to making your corporate Melbourne Cup party a successful and memorable one. Their cocktail food menu includes a diverse array of canapés, grazing platters and finger food. They have created their menu to be flexible enough to work with any size budget or guest list. Flavours Catering + Events has formulated a very innovative Melbourne Cup catering menu including both share and individual catering options. Flavours uses the freshest of ingredients, creative  and careful presentation
The friendly, experienced and efficient team at Flavours Catering + Events will work with you as you create your Melbourne Cup catering requiremnts. They can provide a no obligation discussion, so that you can get a better understanding of their offering to suit your specific event. If you need staffing or equipment hire also,  they are a truly a one-stop shop for everything you need for catering for your Melbourne Cup party.
As the nation stops and dresses in its best finery for Cup Day, don't you want to serve your Melbourne Cup party guests the most dazzling food you can? Contact Flavours Catering + Events today to discuss your catering needs
---