Flavours Catering + Events creates a "Healthy High Tea" for Domayne Furniture Stores!
Domayne hosted a "Healthy High Tea" for members of their VIP club at their Castle Hill store in Sydney and Flavours Catering was there every step of the way in support! The event was for approximately 200 people and the premise behind the event was to create a unique experience targeted at their female clientele to foster increased brand awareness. Domayne's product range includes furniture, bedding, homewares and manchester, for which women are traditionally decision makers or key influencers for purchases. The objective of the event was to capture the luxury, quality and style that their products embody and to provide an indulgent experience that would leave their guests feeling pampered and special.
The theme utilized – "healthy high tea" – was most appropriate given the modern woman's quandary in striking a happy balance between a busy lifestyle and their health and well-being. A feature of the event was the presence of a fitness expert and nutritionist courtesy of Contours Studio to offer guests professional advice.
The tone of the event was set by the marketing material which preceded it. Advertisements in the local newspapers, as well as invitations mailed to existing VIP members, exuded modern luxury and sophistication with a delicate femininity to appeal to their target audience. The atmosphere was inspired by Domayne's plush furniture showcase within which the event was held, and was heightened by the traditional high tea trimmings such as tiered platters, crisp white linens and floral china patterns.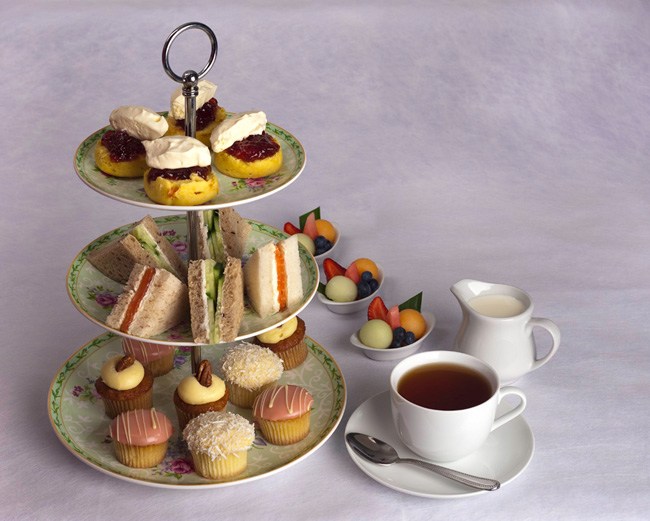 Domayne enlisted Flavours Catering + Events to fulfill their vision of re-creating the traditional high tea with a "healthy" twist. We developed a custom menu and provided guidance with the design and sourcing of decor. The underlying challenge that the event brief presented was to achieve Domayne's objectives and create an event that was wholly reflective of their core brand values, within limited budget constraints.
As per the brief provided by Domayne, the core focus during menu development was to create beautiful food that is synonymous with the traditional high tea experience, keeping in mind the theme of health, vitality and well-being. The fare that is typically served at high tea is comprised of decadent cakes and pastries that, whilst delicious, are very rich and calorie-dense. We set out to develop a menu that was just as appealing as these traditional treats but with a greater emphasis on wholesome and nourishing foods.
After a number of budget-related revisions, the following menu was agreed upon:
 Mini pastry tartlets: antipasto; tomato, bocconcini and olive; poached chicken with mango and coriander salsa
Ribbon sandwiches: cucumber and cream cheese; smoked salmon, cream cheese and baby capers
Fresh fruit salad boats
Chocolate dipped strawberries
Petite pumpkin scones with preserves and cream
Muesli, yoghurt and berry parfaits
Anzac biscuit bites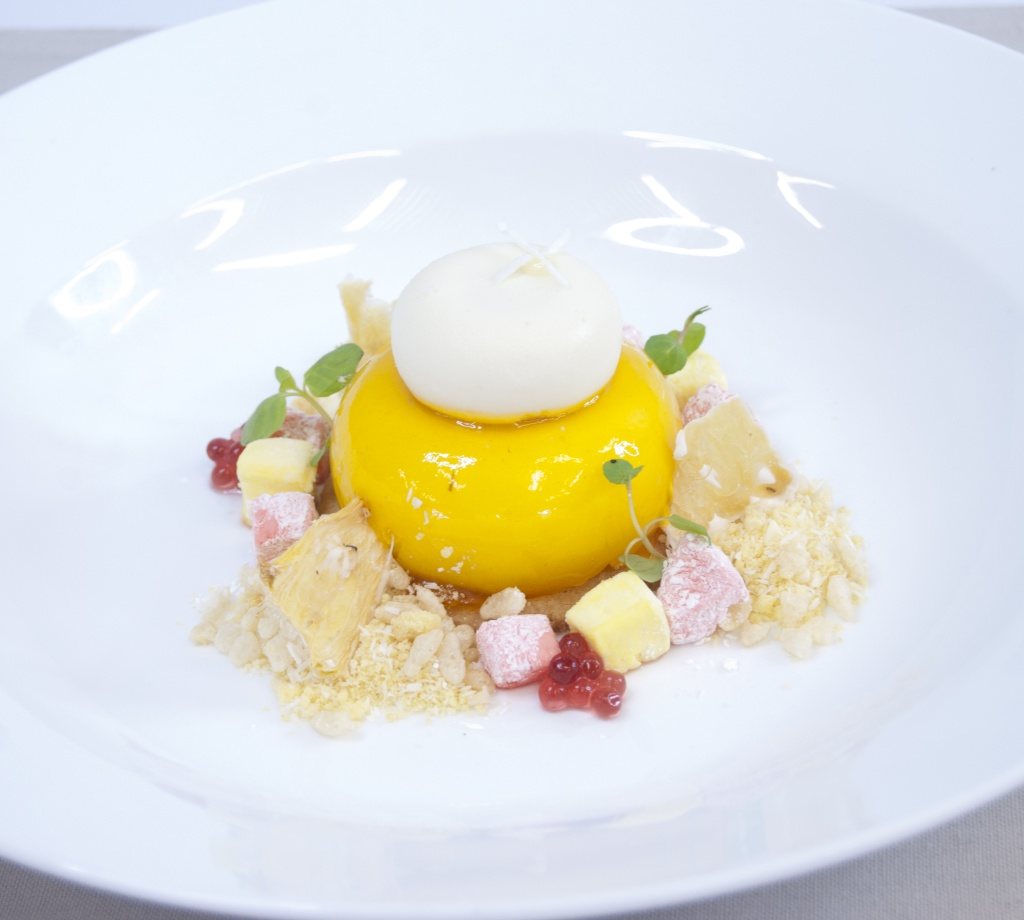 The food was presented on tiered stands located at each table, as well as roaming trays offered to those guests standing. A tea and coffee station was also provided in addition to six food and beverage attendants who replenished guests' cups throughout service.
Our greatest accomplishment at this event was that our food and beverage service embodied Domayne's core values and thus enabled them to effectively communicate their message. The key role we played was to function not as a separate, outsourced entity but rather as an extension of Domayne and their brand.
The menu drew on a variety of textures and flavours. Our fusion of timeless classics and modern concepts ensured that the menu did not favour some generations, whilst alienating others. The food provided was fresh, delicious and dazzling. Akin to Domayne's furniture showcase, the food was presented beautifully ensuring a tantalizing visual feast for guests. Domayne's product range and core brand values were conveyed via the food provided; it was simple yet sophisticated, understated but elegant, and above all – quality was paramount.
Similarly, the service was tailored to match the food provided and the objectives established by Domayne in the event brief. Efficient, prompt and personal service was top priority, thus reflective of Domayne's own standards. The tone we set out to achieve was regal and majestic, invoking the heritage of this age-old tradition, whilst also signifying the importance given to "looking after the customer". Upon arrival, guests were greeted by our maitre de and offered tea or coffee immediately. Beverage service continued throughout the duration of the event.
Much of the event's success can be attributed to the administrative practices that we have implemented at Flavours Catering + Events. A clearly defined approach is imperative to ensure the clients' needs are met and expectations are far exceeded.
This highly successful event fosters the current trend which sees a definitive move away from tradition and towards bold concepts, new ideas and above all, custom tailored events. It sets a benchmark whereby a flexible, customer-orientated approach is required to maximize the success of an event. Just as clients' objectives are unique, so too is the solution which is required to meet them. Typecast and formulaic events based on tired ideas are not able to effectively personify a client's brand values.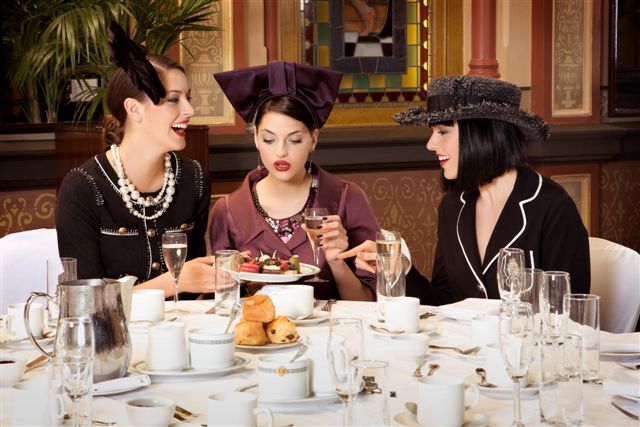 In the case of Domayne's "Healthy High Tea", we listened to their objectives, strategized according to their parameters, and through ongoing collaboration, led them to a successful outcome. The greatest challenge during the menu development was to create high-impact fare at a very low cost. Numerous revisions were made and careful consideration was taken to ensure a tight rein was kept on their spend without compromising on quality.
This event promotes the notion that pre-determined, cookie cutter events are shortsighted and that custom catering solutions tailored to correlate with clients' core objectives command superior results as it better connects their brand with their guests perceived needs.
---