Flavours Catering + Events is the number 1 place to work!
Flavours Catering + Events are definately the best employer as they implement a number of strategies to ensure that the kitchen and office are great environments to work in, thus far being reflected by the staff retention rate. Flavours management mentor and train  all of their staff members to the best of their ability, and ensure that there are always opportunities and room to move within the business.
We have implemented numerous programs and strategies to facilitate both staff training and staff retention. These programs are central to not only furthering the development and success of Flavours, but also to help each staff member achieve both personal and career growth. The following are some examples of the training that Flavours encourages their staff to attend and excel in.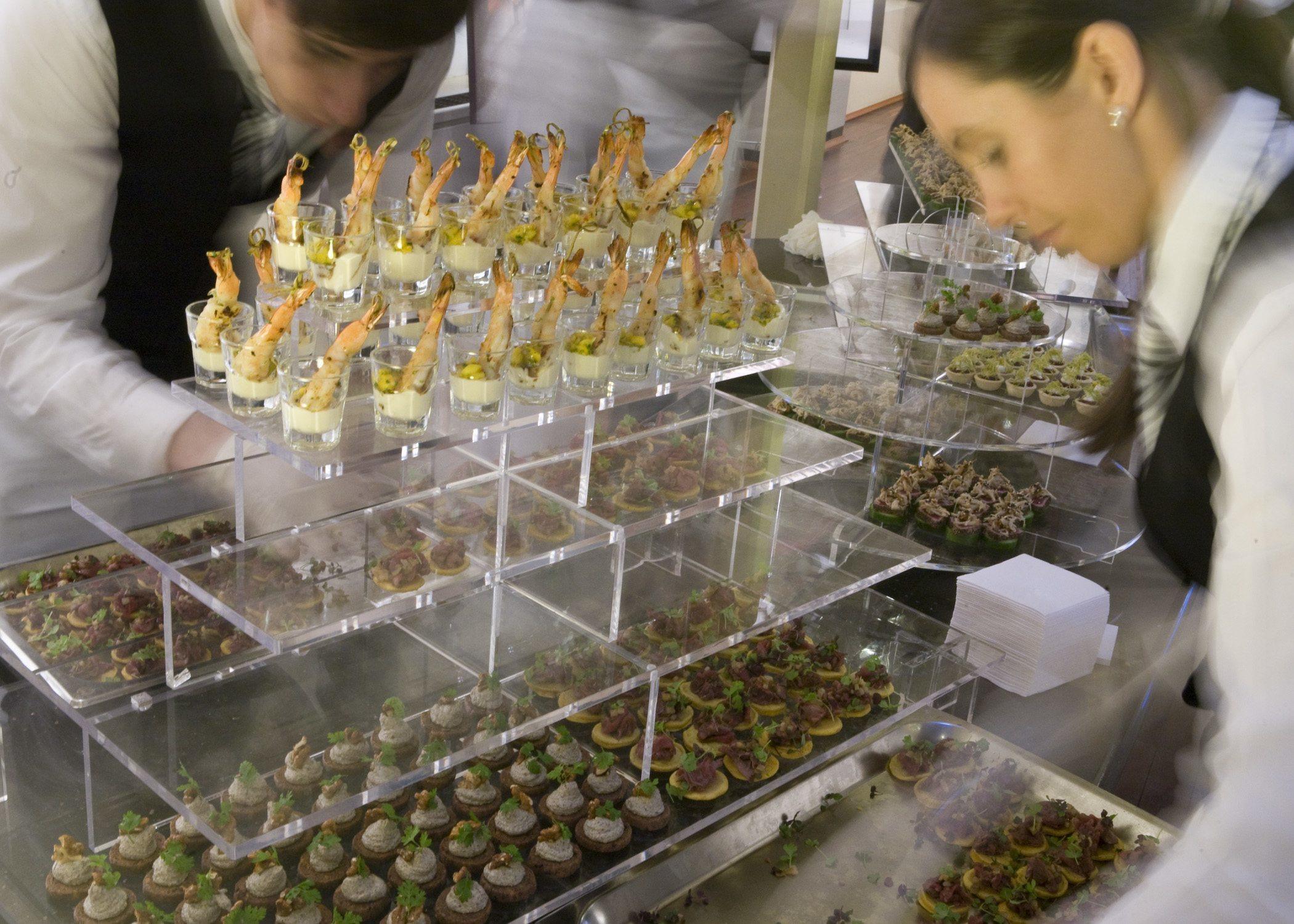 ActionCOACH Business Coaching
We have enlisted the help of ActionCOACH Business Coaching to improve Flavours in terms of guidance, support and encouragement for all facets of the business including sales techniques, marketing, management style, team building and so on. Each weekly session is attended by Belinda and Chris, after which they return to share a new procedure &/or technique learned with the rest of the team and is then implemented to better streamline our operation. Other staff (eg, Projects Manager, Marketing Manager etc) may accompany Belinda and Chris to those sessions which are relevant to their role, thus intensifying the training.
Vision Training Institute / Opportune Training
As part of a government initiative, Flavours receives nationally accredited training from Vision Training Institute. Following an initial business analysis, a custom training package was designed for Flavours to help support our business objectives and goals. On a monthly basis, Opportune Group (working in conjunction with Vision Training Institute) provides all kitchen and administrative staff with onsite training and assessment specific to the hospitality industry. These three-hour sessions cover various units including food safety, customer service, leadership, workplace OH&S and so on using a range of assessment methods such as written/verbal questions, role play/simulation, reports, observation/demonstration and group discussions. At the completion of the 2 year course, all staff will receive a Certificate IV in Frontline Management (BSB40807). Flavours benefits immensely from this training in that business objectives and goals are more easily met through improved staff performance whilst also providing employees with the opportunity to receive nationally recognised accreditation at no personal cost to them.
SELMAR Institute of Education
Flavours is in addition to our ActionCOACH training, putting our newest team members through a SELMAR Education course. There are currently four programs being studied, The Certificate of Business III and IV, The Diploma of Business and kitchen staff are being trained with a certificate of hospitality.
At present, all Flavours staff are enrolled in some form of professional training course.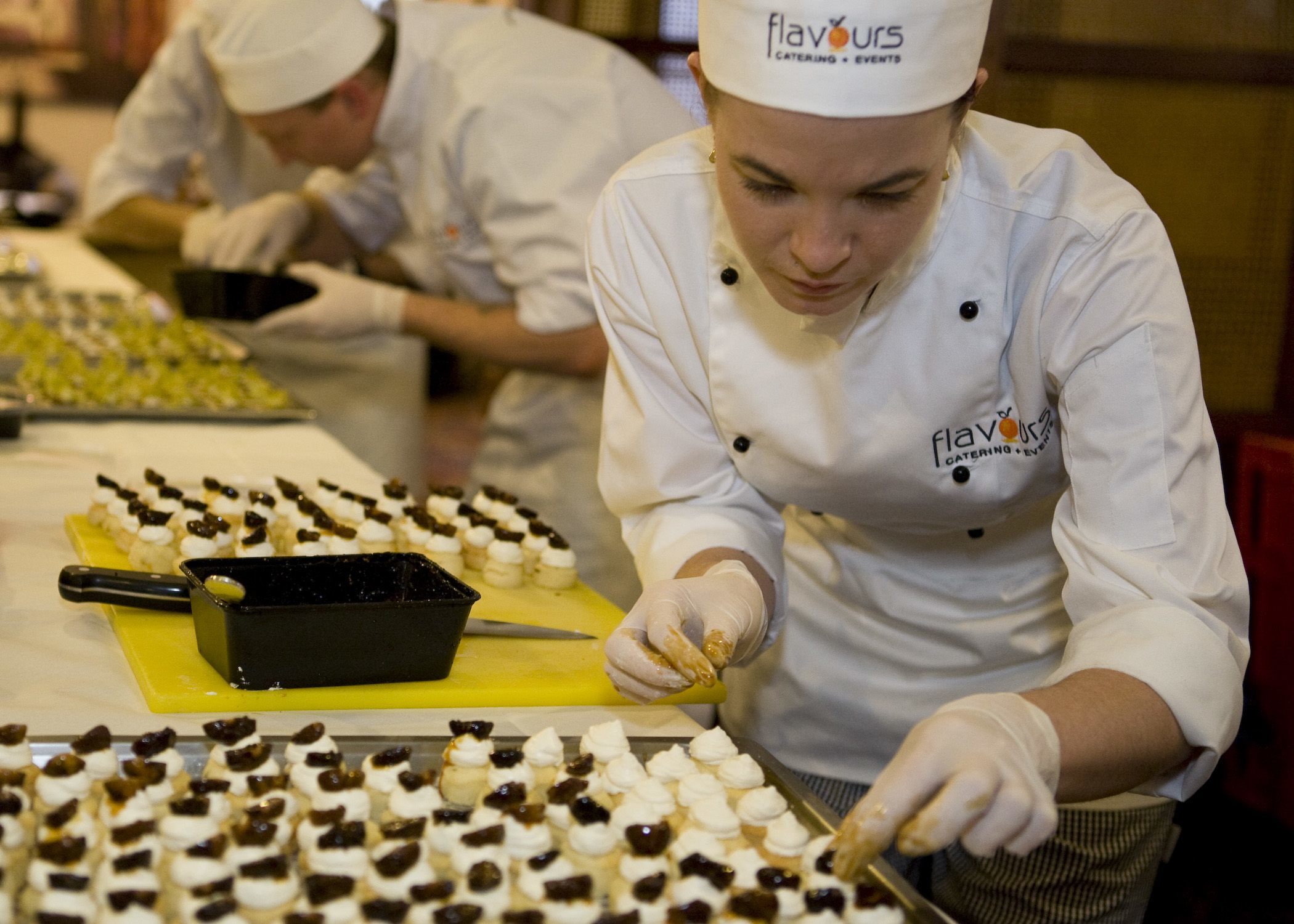 Seminars / workshops / trade shows / networking events
Flavours actively encourage all staff to attend industry-specific events, such as seminars, workshops, tradeshows and networking events. Recent events include:
RSVP Sydney 2009
RSVP Sydney 2010
RSVP Business Talks 2009
RSVP Business Talks 2010
Australian Business Events Expo 2009
Australian Business Events Expo 2010
Fine Food Australia 2009
Restaurant '09
ActionCOACH Sales & Marketing Workshop
Restaurant and Catering NSW/ACT Networking Breakfast
Sydney Small Business Expo / Seminars
ISES Networking Breakfast
Restaurant and Catering NSW awards evening
My Business Awards Dinner
Event Sydney Showcase 2010/2011
William Blue College Industry Dinner
EA Directory Industry Evening
VIP Client night
Costs such as entry fees and travel expenses are covered by Flavours and prove beneficial by keeping staff abreast of industry trends whilst allowing them to acquire new skillsets and knowledge to further their careers.
Induction / Ongoing Training
Upon joining Flavours, all employees are provided with a structured week-long induction with numerous key staff. New employees also receive an induction manual which provides a detailed overview of the company's policies and procedures. Furthermore, administrative staff spend time working in the kitchen for a few days to give them an understanding of how orders are prepared and fulfilled; similarly, new kitchen staff spend some time with the administrative team to demonstrate how the "front-of-house" operations work.
Food safety and OH&S education is imperative given the nature of our industry and those policies and procedures introduced during the induction week are reinforced by means of quarterly refresher training led by our general manager and executive chef. This training is further reiterated via signage posted up around the kitchen and staffrooms which relate to good food handling practices, cleaning and sanitation procedures, personal hygiene and so on.
One of Belinda's top priorities is to maintain a culture and environment at Flavours whereby people enjoy coming to work. Belinda believes that employees should be able to relish in the social aspects of a work environment whilst working together to accomplish common goals. This is achieved by a strong mutual respect for one another and the role that each plays in the business; Belinda often likens Flavours to a "big bus" that's on a journey and each team member represents one of the wheels. Each wheel is just as important as another and the bus cannot function if even just one of its wheels is missing. In other words, no job title is more important or special than another as each staff member plays an integral role in supporting the proverbial bus at Flavours.
The Flavours management team have been and are very involved in the induction of all employees, making sure that all inductions are done in the correct and most beneficial way. As a part of this induction, Flavours staff are asked to work out of their comfort zone, in order to encourage cross training. I.e. The kitchen staff will work in the office and the office staff will work closely with the chefs in the kitchen. This is imperative in the business for the team to understand how important each other's roles are.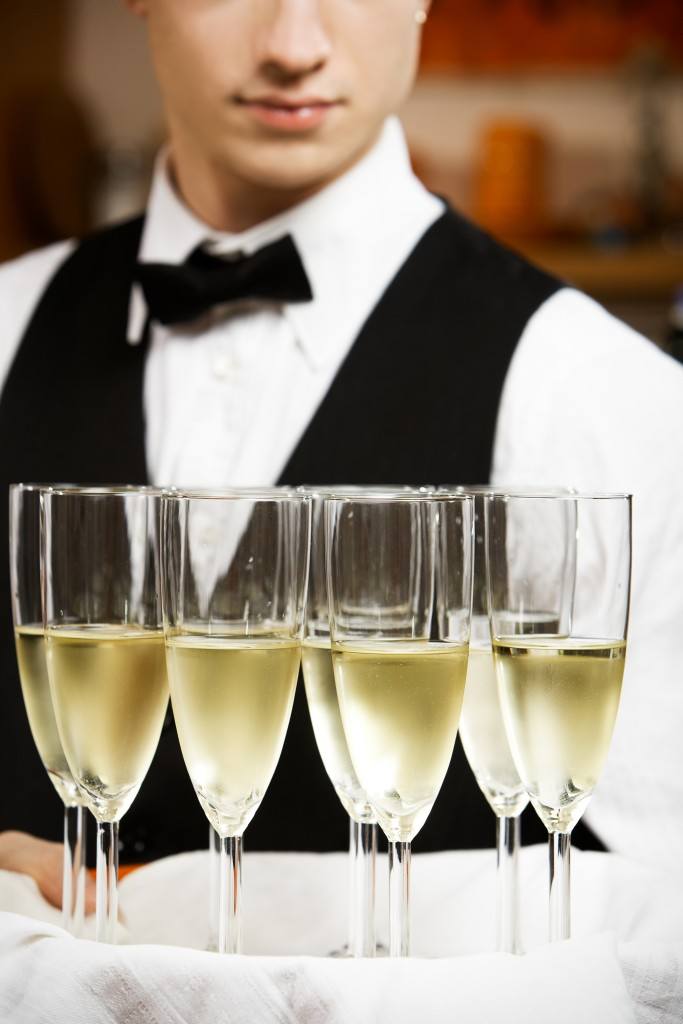 Management also aims to create healthy relationships between themselves and employees as well as fostering an environment conducive to healthy relationships between co-workers. This is achieved by means of the open-management style adopted by Flavours whereby open, honest and transparent communication is encouraged at all levels of the business; this management style is also facilitated during weekly kitchen and administrative meetings during which open debate is stimulated by differing opinions and ideas.
Our sense of "family" or "team" is also fostered by regular or annual events which Flavours offers:
Daily lunches eaten together as a team;
All staff birthdays are celebrated with a birthday cake and presents;
Annual Christmas party;
Annual MasterChef party: In July 2009, the inaugural Flavours 'MasterChef' party was held at Belinda's home in Hornsby whereby each staff member and their partner prepared and served a dish of their choice to the rest of the team. All dishes are marked on quality; innovation and presentation, with prizes awarded to the best dishes. Last month, the winner of the 2011 MasterChef party won a trip to the Hunter Valley for two.
2011 has been the inaugural year for the monthly selection of a 'team member of the month'. The winner of this award receives a $100 Coles/Myer gift voucher and two movie tickets.
HR also plays an important role in staff retention at Flavours and is facilitated by 'Workforce Guardian', an online employment relations services which provides us with resources to ensure we are fully compliant with the Fair Work Act.
Flavours acknowledges that a happy team is a productive, prosperous team and thus will continue to focus on maintaining current strategies and implementing new strategies to promote fairness, empathy, respect, pride and camaraderie within the workplace.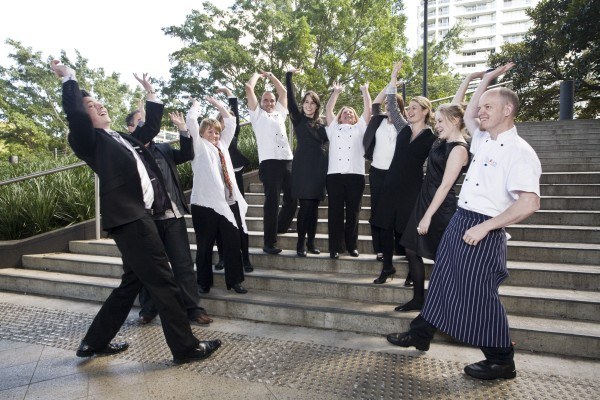 ---