Flavours Catering
Let Flavours Catering handle your barbecue food preparation needs, and rest assured that your event is in good hands. We have earned our reputation for excellence by consistently and reliably providing the best in barbecue catering.
We offer a wide array of barbecue menu options to accommodate any taste or budget. Our event planners will collaborate with you to develop a custom menu for your barbecue. We believe that every BBQ is different, so every individual BBQ should have a unique menu.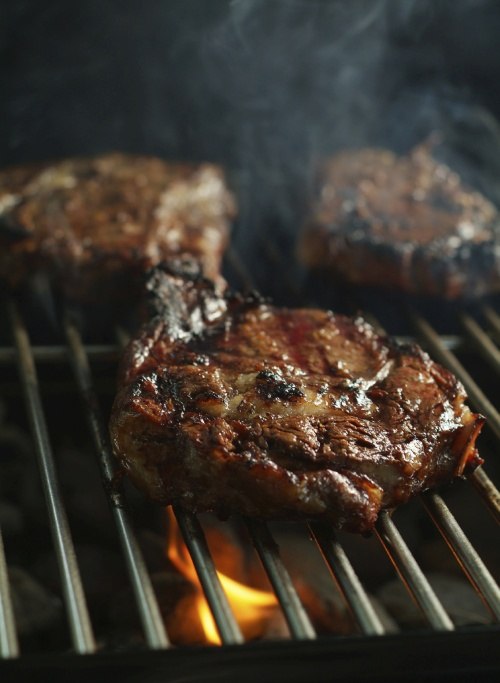 Here are some things to keep in mind as you plan your barbecue catering order.
You know what kind of food you like at a BBQ, but what do your guests like? If our international offerings appeal to you, would some of your guests prefer the traditional BBQ menu? We can provide you with a variety of barbecue dishes, so that everyone is happy. Are you organizing a large barbecue where you're unsure of all the guests' preferences? This is common in both private and corporate BBQs. In this case, you might want to stick with traditional BBQ catering, such as burgers, steaks and prawns. Or you might want to include some international flavours to satisfy the gourmands in the group. With Sydney's exciting food scene, every crowd is likely to include some adventurous eaters.
Also consider your guests' dietary restrictions. Our vegetarian, gluten-free and dairy-free menu items are as delectable as the rest of our food. For a smaller crowd, you can check with your guests to see how much of each type of special item you need. For larger barbecues, our event planners will make sure that you include a good percentage of these items in your BBQ catering order. Remember that you may be planning to order a special dietary item without even knowing it. For example, our chipolata sausages are dairy-free, and our chicken skewers are both dairy-free and gluten-free. Your guests with dietary restrictions will be thrilled and relieved that you've considered them when creating your BBQ menu. And we make it easy for you to accommodate all of your guests.
Do you want to schedule a free tasting? Just let our event planners know and they'll set it up. A free tasting can let you hire us with confidence while deciding which of our dishes to offer your guests.
Do you have a venue in mind for your BBQ? We can work anywhere in and around Sydney. If you haven't already selected a location for your barbecue, we can help you source a venue. Just tell our event planners that you need this service. Since we offer equipment hire, you can hold your barbecue anywhere you'd like without worrying about where you're going to get all the necessary tables, plates and cutlery. If you need to hire equipment from us, our event planners will run through all the available options with you so that you don't overlook any small details. We offer disposable plates and cutlery in both standard and enviro-friendly options, as well as re-useable crockery and cutlery.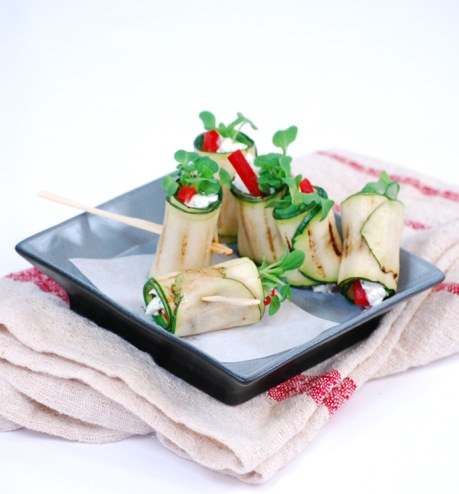 Do you require staffing for your BBQ? We can provide personnel hire for your barbecue, including chefs, wait staff and an event supervisor. For larger barbecues, an event supervisor is invaluable in making sure that everything runs smoothly. For smaller BBQS, a single chef may suffice. Our event planners can discuss all the options and help you decide what you need for your barbecue. If you prefer to serve your guests yourself, or have your venue's staff do so, we're happy to drop off your barbecue catering order with guaranteed on-time delivery.
Do you have a theme for your barbecue? As a full service BBQ caterer, we can help you select a theme and suggest appropriate decorations and menu items. BBQs lend themselves to a variety of themes, often inspired by the occasion the barbecue is celebrating. A landmark birthday, a corporate milestone or the guest of honour's favourite sport are all themes that could drive your decorating choices.
Whatever type of barbecue you're looking to throw, we're confident that we can provide you with a barbecue catering menu that will please you and your guests. Flavours Catering means great food and spectacular service from the moment you contact us until the last guest leaves. Provide us with some information about your barbecue and one of our event planners will be in touch soon to discuss the details.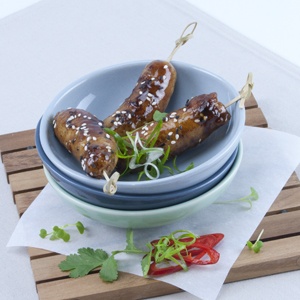 Name:
Phone:
Email:
Staff Required: Yes / No
Number of Guests:
Approximate Budget (per head):
Comments:
---