Foods That Are Perfect for a Wedding Buffet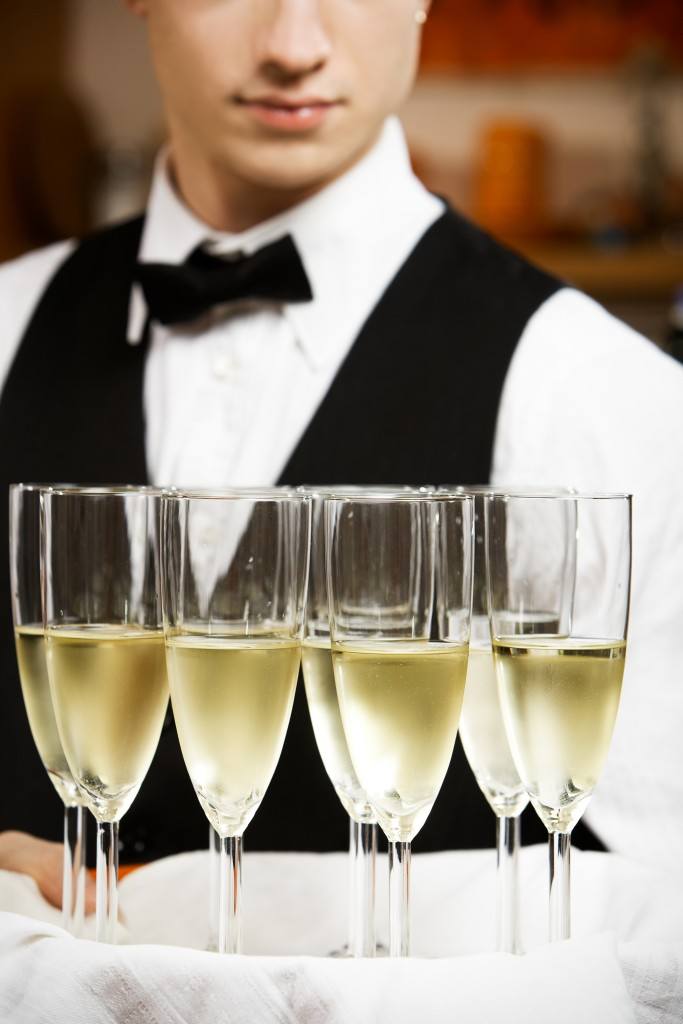 If you have decided to go with wedding buffet catering on your very special day, then don't delay in contacting a wedding caterer who specialises in buffet catering. The people who live in or around Sydney are extremely lucky, as they have the chance to use the wedding buffet catering services of Sydney Wedding Buffet Catering, a specialized branch of the famous, well regarded caterer Flavours Catering + Events. Sydney Wedding Buffet Catering provides dedicated service and highly innovative menus and food styling to clients with a wide range of budgets.
Wedding catering in the buffet style requires lots of planning and hard work to make the wedding buffet gorgeous and complete enough to satisfy all of your guests. You, your caterer and wedding reception venue manager need to plan your wedding buffet catering in that way that will keep your guests moving steadily and calmly while they are in the buffet line. This may involve calling different tables to the buffet at different times, or leaving room for your guests to stand on line without crowding around tables and chairs. If you arrange your wedding buffet logically, your guests will appreciate your planning.. Buffet catering cuts out the middleman between the food and the guests, since buffet catering allows self-service. So you need much less wait staff than with other types of wedding catering. This is a great opportunity to save moneybag without having to give up your dream of organizing a fantastic wedding party.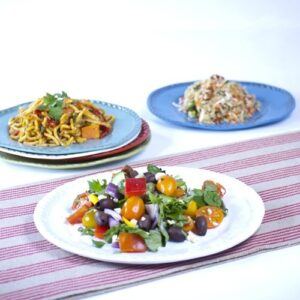 It's very important to choose appropriate foods for your wedding buffet, because if you don't select foods well suited to your wedding's theme and decorations of the party, it will detract from the event's glamour. People like Sydney Wedding Buffet Catering because they provide food that is extremely delicious, varied, relaxing, perfectly matched with the party's theme and reasonably priced. Regardless of the size of your guest list, it is usually most convenient to split the courses into separate buffet tables. For example, place salad and appetizers on one buffet table, main courses on another and desserts on a third table. In this way, your wedding caterer can set out the courses in order, and people can eat their way through each course at their own pace.
You may wish to let your guests serve themselves every dish, or you may decide to have some wait staff serve certain hot dishes to your guests. Having some wait staff serving helps keep the line moving. For self-service dishes, give your guests several serving spoons or tongs so that several people can feed serve themselves from the same platter at once. For hot dishes, wedding caterers will keep the foods in a covered tray set over a Sterno jar to keep the tray warm. Having wait staff serve hot dishes can help keep your guests safe, especially if many of your guests are children. When the guests move quickly through the buffet line, they can sample a large number of foods and then come back to take more of the foods that they like best. When a buffet line moves slowly, the party grinds to halt while people stand in long line, hungry and annoyed. Clearly not the mood you want for your wedding reception. Rely on the expertise of your wedding buffet caterer to avoid this problem.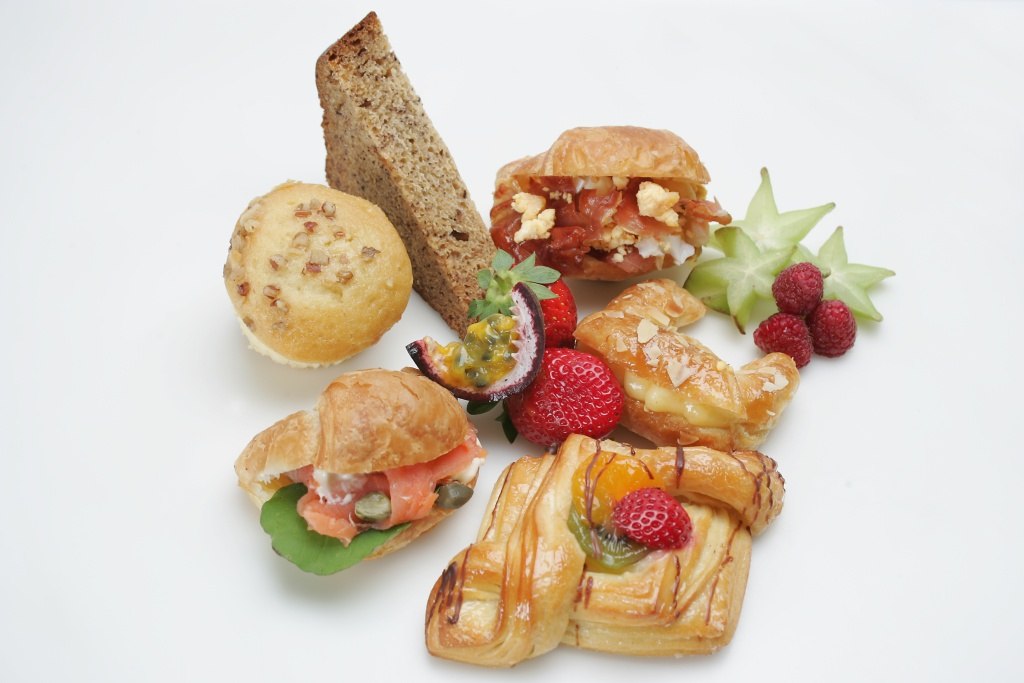 For the main course of your wedding buffet, choose different varieties of meat such as chicken, ham, beef, lamb, turkey, or duck. Also choose fish which can be bought at comparatively low prices if you let your caterer select the exact fish to buy based on the day's market prices. Try to offer a variety of spicy, rich, light and heavy dishes for the main course. Then choose some side dishes to be served along with the main dishes. Side dishes are less expensive than main dishes, and should complement the main dishes perfectly. Lettuce-based salad is a popular wedding buffet side dish, served with traditional salad dressings like French or ranch. You may also choose to offer rice, potato dishes, pasta salad, hot pasta, vegetable medley and warm rolls with butter, as these are very popular among most people. Although side dishes are meatless, don't forget to order a vegetarian main dish, so that your vegetarian guests don't feel neglected. Your carnivorous guests may appreciate tasting a meatless option as well.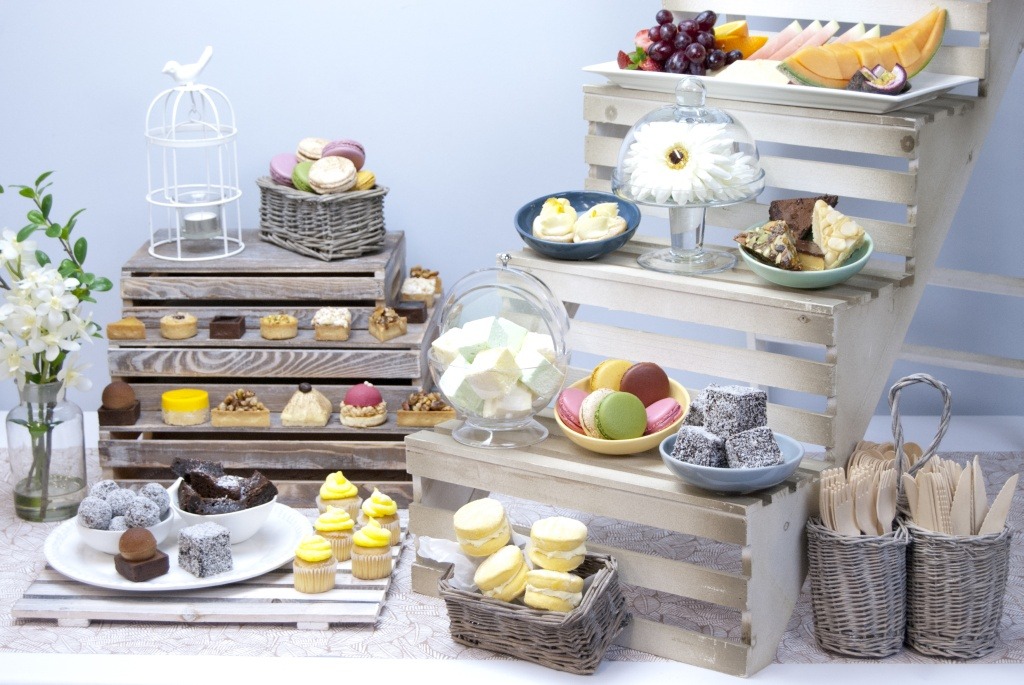 Wedding cake is a big attraction of any wedding party. If you don't want to spend a large amount of your budget on wedding cake, then order a sheet cake large enough to feed all of your guests. You can also offer your guests a dessert buffet of cupcakes, cookies and mini tarts in place of a large, pricy cake.
Wedding buffet catering lets you provide your guests with a wide range of dishes, and offers your guests a great deal of flexibility when filling their plates. No wonder wedding buffets are so popular.
---