How to Arrange a Wedding on a Tight Budget
Although a wedding is a very special occasion for any bride, in this time of economic recession many conscious people do not want to spend a huge amount of money on their wedding reception. But that doesn't mean that you have to sacrifice everything in your wedding just to stick to a tight budget. By proper planning and distributing your budget thoughtfully you can ensure that every aspect of your wedding party stays within your budget. All that you have to do is to hire an experienced and top quality wedding catering service provider like Sydney Wedding Catering who has a long tradition of arranging wedding catering within a wide range of budgets.
A professional wedding caterer knows well which things are possible within a particular budget. They also have experience in making even low-cost arrangements pretty and appealing. So to organize a wedding reception within a limited budget, your wedding caterer needs to be skillful in balancing all the important details, and should know where to cut back on the budget and where to splurge.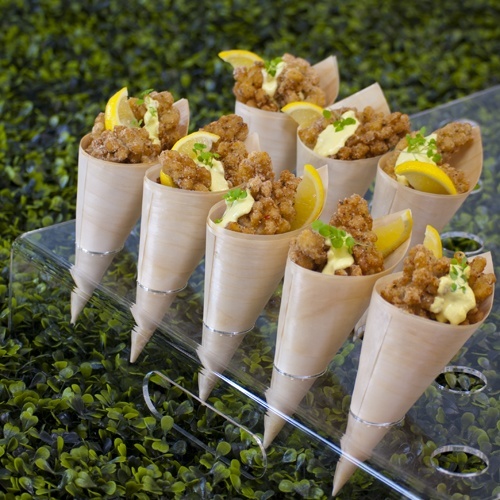 Many couples trim their guest lists to save costs, but you still have to invite your nearest and dearest persons, lest you cause offense. So cutting guests will only get you so far. . It's better to formulate a wedding reception menu that combines both good taste and cost consciousness, so you can save money on your wedding reception catering. Food and beverages are considered to be the most expensive category of any wedding budget, so if you are a budget conscious bride,  you have to cut back in this area to save money. But since you probably don't have any experience in arranging a big affair within a limited budget, it is wise to get the help of an established wedding catering company like Sydney Wedding Catering.
If you are going to hold your wedding reception at a hotel, they may offer you a set menu but this doesn't mean that you cannot request any changes. You may inform them of your budget, and ask them to work within it. For example, you can substitute a relatively inexpensive chicken dish for a beef or lamb dish. Another way to reduce your wedding food costs is not to serve any dessert aside from your wedding cake.
A formal sit down meal will cost more than any other style of catering. This is because sit down foods are expensive, and require a significant amount of wait staff. The formality gives this serving style its elegance. When you have a budget shortage, most wedding catering companies will suggest that you avoid a sit down meal, and choose a buffet instead. If you don't want to omit a sit down meal completely, then you can arrange a sit down meal for a few relatives and close friends in the afternoon, then hold a buffet for everybody else in the evening.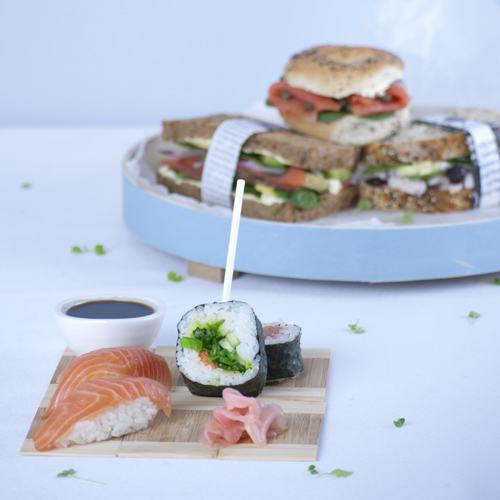 You may also arrange for some unusual style of wedding catering introduced by many wedding caterers in the interest of cost saving. One example is a biscuit and cheese reception in which a wide range of biscuits, cheese, bread, jam, jellies, fruits are set out for the guests. Cheese lovers really like this kind of arrangement. You may also include cold meat and various types of chutney to this meal.
Another kind of reception is an afternoon tea. In this type of wedding catering, you may wish to go traditional and instruct your wedding caterer to serve afternoon tea and coffee with tea sandwiches, scones, fruits and pudding, or you may wish to add a modern touch with some finger foods like mini pizzas and mini burgers. For a summer day wedding in a peaceful garden setting, this type of wedding catering is really delightful. For this type of wedding reception, you can hire any catering company that specialises in providing finger food and tea catering and ask them to deliver the foods. With the help of your friends, you may serve these foods to the guests without any wait staff. This type of wedding catering requires a very small budget and less effort than more formal wedding receptions.
If you are a curry lover, then you may choose a variety of Indian curries for your wedding reception menu. You will find lots of wedding catering services that offer Indian cuisine for various occasions. Curries lend themselves easily to buffets, which will save you on wait staff costs. You can hire this type of catering service for your wedding reception and should have a vast selection of Indian dishes to choose for your wedding reception. You should choose two or three meat dishes, one or two vegetable dishes, rice and naan bread. Be sure to select some mild dishes and some spicy to accommodate your guests' differing tastes.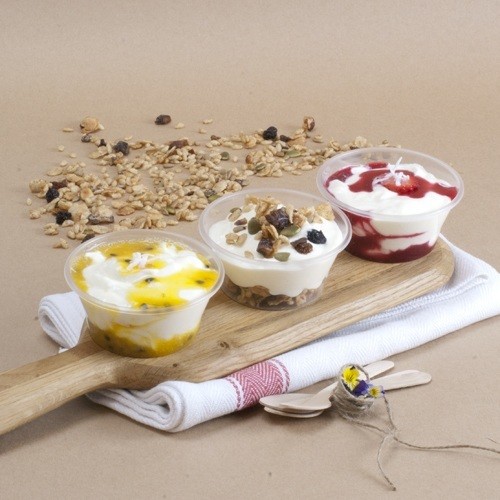 Another excellent less expensive option is to serve your wedding guests traditional fish and chips. This is a sure crowd-pleaser that will cost you much less than filet mignon. Be sure to arrange for an alternative, such as chicken strips, for those guests who do not eat seafood due to allergies or dietary restrictions.
If you arrange to serve your wedding reception guests a three-course meal with drinks, it will take a large amount of money. So when you have a tight budget, cut back the amount of food that you will serve. There are plenty of innovative ways to satisfy your guests' appetites without spending all of your savings. A flexible and creative wedding caterer like Sydney Wedding Catering can help you plan a wedding reception that will never let your guests know that they're at a low budget wedding reception.
---