Is It Christmas Time Again? Let Flavours Catering Do the Work for You!
An office Christmas party is one of those business events that require excellence. Whether you're thanking your employees for their hard work, or thanking important clients for their business, the style of your company's Christmas party, and the efficiency of your office Christmas party catering is a reflection on your company itself. A professional caterer with a solid reputation, like Sydney's Flavours Catering + Events, can help you project the positive image you desire.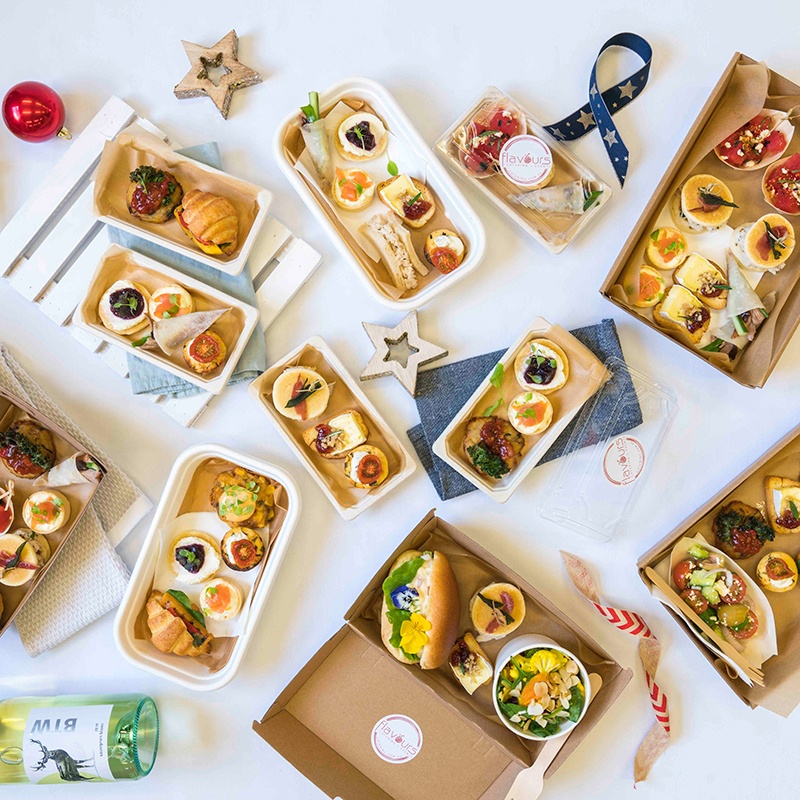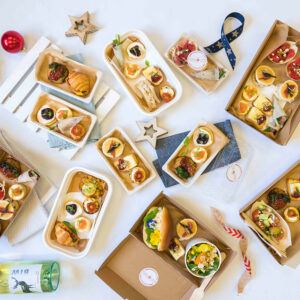 Office Christmas parties are also an excellent opportunity for your team members to get to know each other outside of work. Strengthening personal bonds makes your employees happier and more efficient. So why should the person organising the event deal with constant worry and apprehension while trying to make the party run smoothly? At Flavours, we've built a reputation for reliability and excellence while catering office Christmas parties in Sydney for over ten years, so with us, you can be sure that your office Christmas party will go off without a hitch.
Let Flavours catering take away your stress and anxiety about throwing a successful company Christmas party. Our friendly event planners will help you create a custom menu for your office Christmas party catering, and walk you through all the important details. Our chefs will provide you with fresh, delightful dishes that are sure to please your guests. If you engage our wait staff, they will tend to your guests' every need. If you choose not to hire our wait staff, our team will drop off your office Christmas party catering order will guaranteed on-time delivery.
As a professional office Christmas party caterer, we offer something for everyone, every mood and every budget. Flavours' extensive menu ranges from traditional Aussie favourites to international delights. Our chefs use fresh, seasonal ingredients and creative food styling on every dish, so even those with modest budgets can dazzle their guests with our innovative cuisine. We have many items for your guests on restricted diets, such as vegetarian, gluten-free and dairy-free.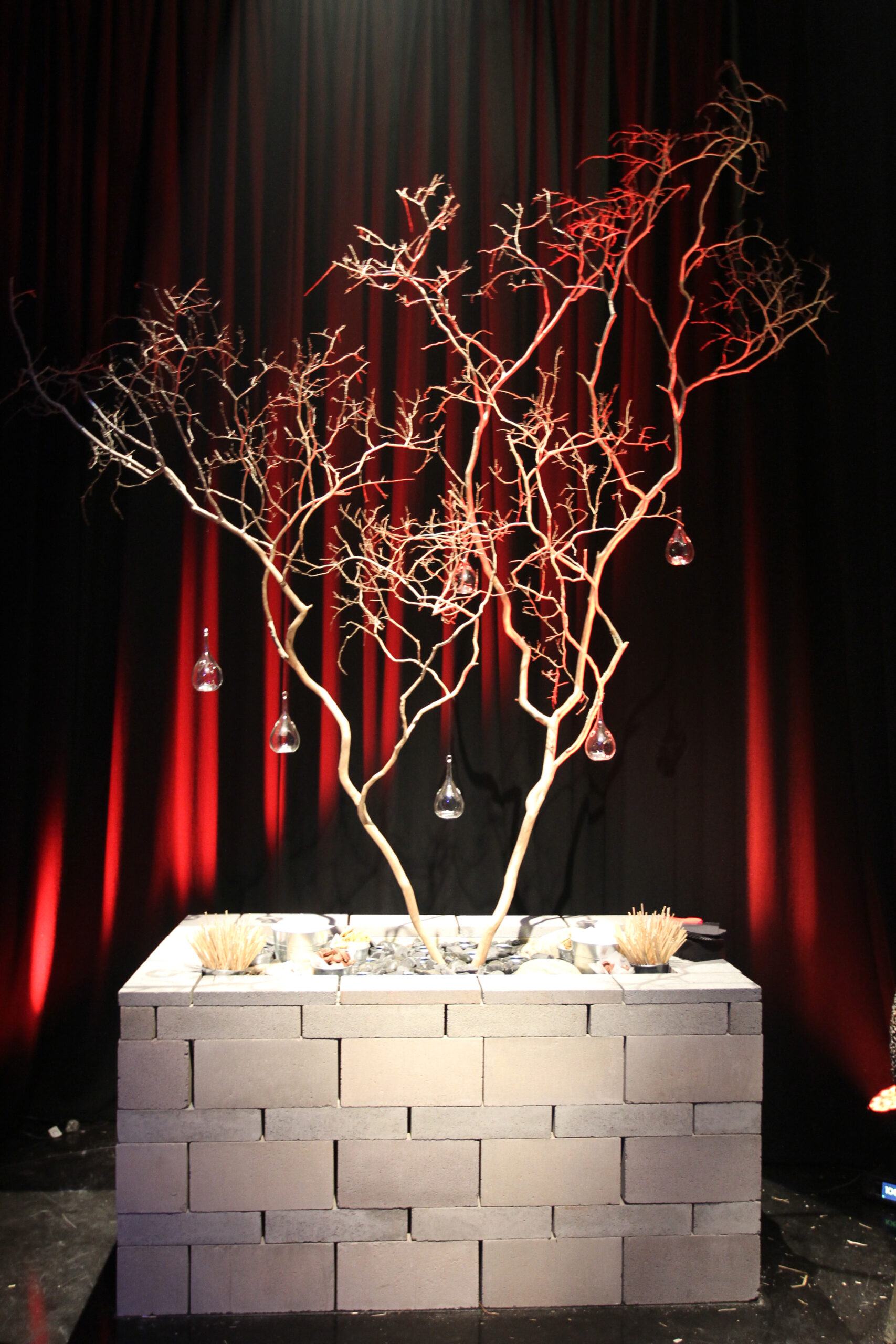 Flavours' Catering is committed to creating quality foods and innovative concepts that are suitable for modern parties and corporate events. We can customise your office Christmas party catering menu to suit your food preference, theme, venue and finances.
We offer several styles of catering, including BBQ catering, buffet catering, cocktail party catering, gourmet sandwich platters, feasting platters, formal catering (sit-down meals for lunch or dinner), canapé catering and finger food catering. Our executive chefs have created several office Christmas party catering packages for your convenience, but you can create a custom menu for your office Christmas party catering including items from our entire catering menu. Our event planners will guide you through this process, making sure that you select a good variety of dishes (always important in a corporate environment where you are feeding people with a variety of tastes and dietary restrictions), while staying with your budget
At Flavours, we offer equipment hire, so you can hold your office Christmas party at any location in Sydney, the ACT or Newcastle that you please. We've catered parties on city rooftops, under beach marquees, in private homes, in office buildings, and even on chartered boats. Our event planners can walk you through all our equipment hire options, including tables, chairs, bars, glassware and tableware. We have enviro-friendly options for disposable items. We can even help you find a venue for your office Christmas party, if you'd like.
Our staffing options include wait staff, bartenders, baristas, on-site chefs and event managers. We understand that our staff's appearance and professionalism is a reflection of your company as well as ours. That's why our staff is uniformed, well trained, well groomed and in possession of all the necessary certifications. Our team will arrive at the site an hour before the party is scheduled to start so they may begin the set-up process. They'll work hard to ensure a smooth running event, then stay to perform breakdown and clean up.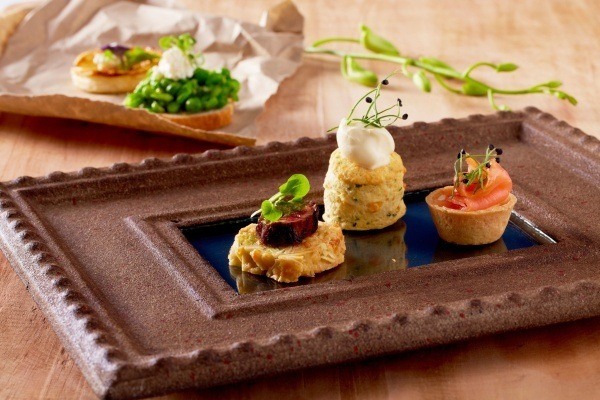 If you prefer to let your guests serve themselves, our team will drop off your office Christmas party catering order ready to serve and on-time.
Our passion is satisfying clients and their guests with great tasting foods and service that sparkles. Our company's years of experience and expertise in the catering industry give us the flexibility and resources to accommodate clients with vastly different needs. They also mean that you can rely on us to provide you with wonderful office Christmas party catering, leaving you free to spend time with colleagues.
---