Sandwich Catering – There's more to it than you would think
Sandwich Catering Sydney
The best quality Sandwich Catering! At a competitive price!
– Simple Sandwiches!
– Gourmet sandwich caterer!
– Sandwich platters with great presentation!
– Impress your colleagues with great Sandwich Catering!
Sandwich Catering is about more than just making + delivering sandwiches.
At Flavours Catering we have been creating, supplying and delivering sensational Sandwich Catering results for years.
We go about our business with joy and pride. Yes, joy and pride with our Sandwich Catering… you would be gobsmacked how many other catering jobs that our superb sandwich catering leads us to.
Speaking of gobsmacked, why don't you try one of our mouth-watering delicious Sandwich Catering packs so we can show you firsthand how amazing we are in your office! Free Sampler
Take the guess work out of event planning and discover for yourself why we are one of Sydney's leading sandwich catering companies. We know that getting people to do what they actually say they will do with sandwich catering is like walking in a minefield so try our sandwich catering for yourself. Our complimentary sampler allows you to experience our fabulous sandwich catering first-hand – without cost or obligation. We will provide a range of items to give you a feel for what Flavours Catering + Events represents: fresh seasonal produce, generous servings, innovative menu design and a distinct flair for presentation.
If you work for a large business with many Sandwich Catering organisers or event coordinators tasked with arranging regular catering, we can organize for a presentation on your premises to showcase our sandwich catering along with the rest of our food and services. Please call or email us if you would like to schedule a presentation.
Do you need to organise Sandwich catering for a large conference or perhaps a seminar that runs over numerous days? The food and beverages that you serve can make or break your event – no matter how compelling your keynote speaker may be! In the case of seminars or training groups, it's in your best interest to provide Sandwich Catering that is nourishing and energising to help get them through the day as best as possible.
You can choose from our extensive sandwich catering menu or we can create a custom menu based on your specific requirements such as budget, special dietary needs and more. If your event runs over numerous days, we will ensure a varied, gourmet Sandwich Catering selection is provided to your guests each day – because no one likes to eat the same boring sandwiches over and over again!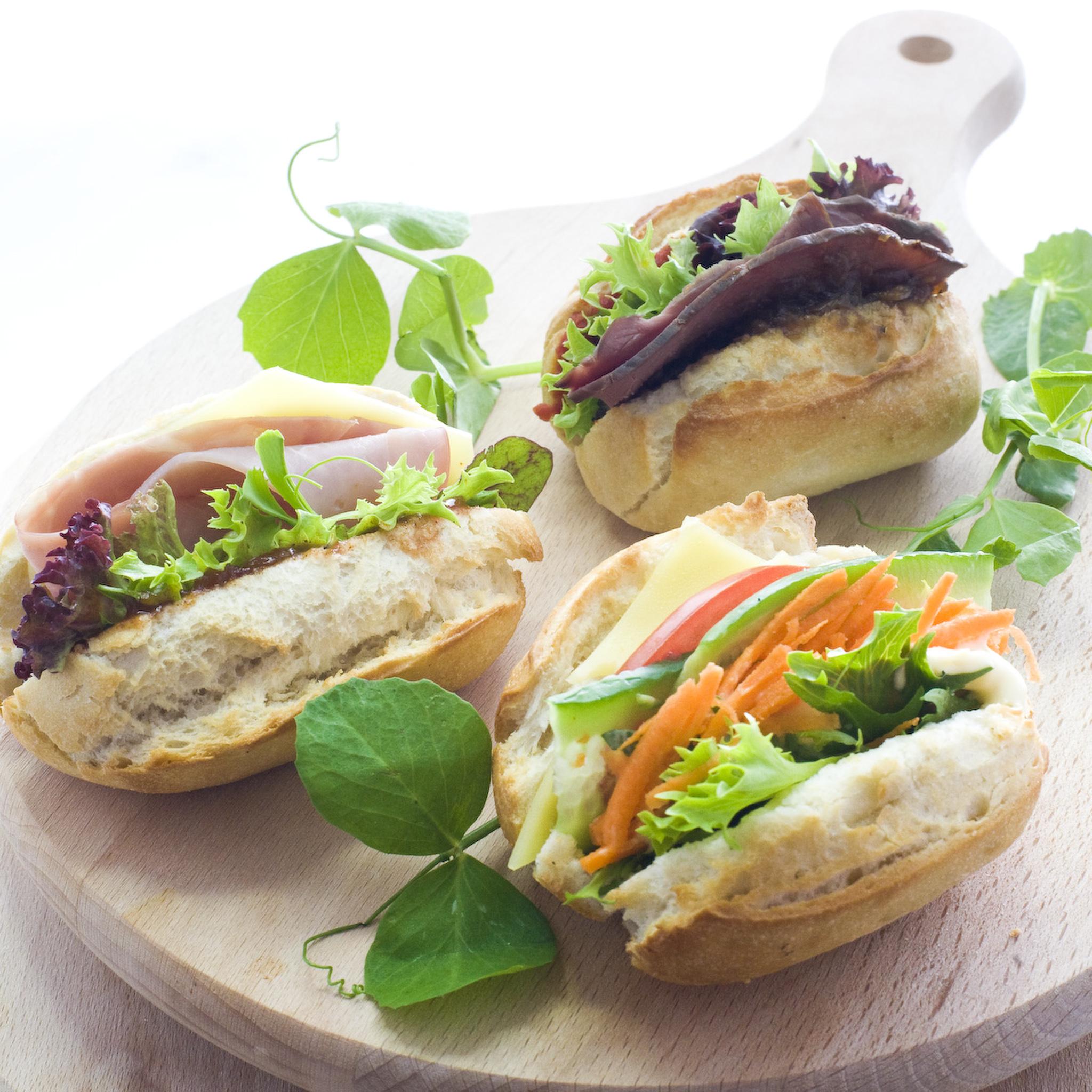 No matter what your needs, Flavours Catering + Events can work with you in partnership to help you achieve a successful event with the finest Sandwich Catering around… are all your questions answered? Call us on 1300 369 605 or click on www.flavourscatering.com.au/
---