Serve Special Treats on Your Special Day
The wonderful restaurants in Sydney have taught locals to expect great food, whether they're grabbing lunch or enjoying a sumptuous wedding catering spread. You can't serve your guests just any wedding buffet catering if you want your wedding reception to be truly special.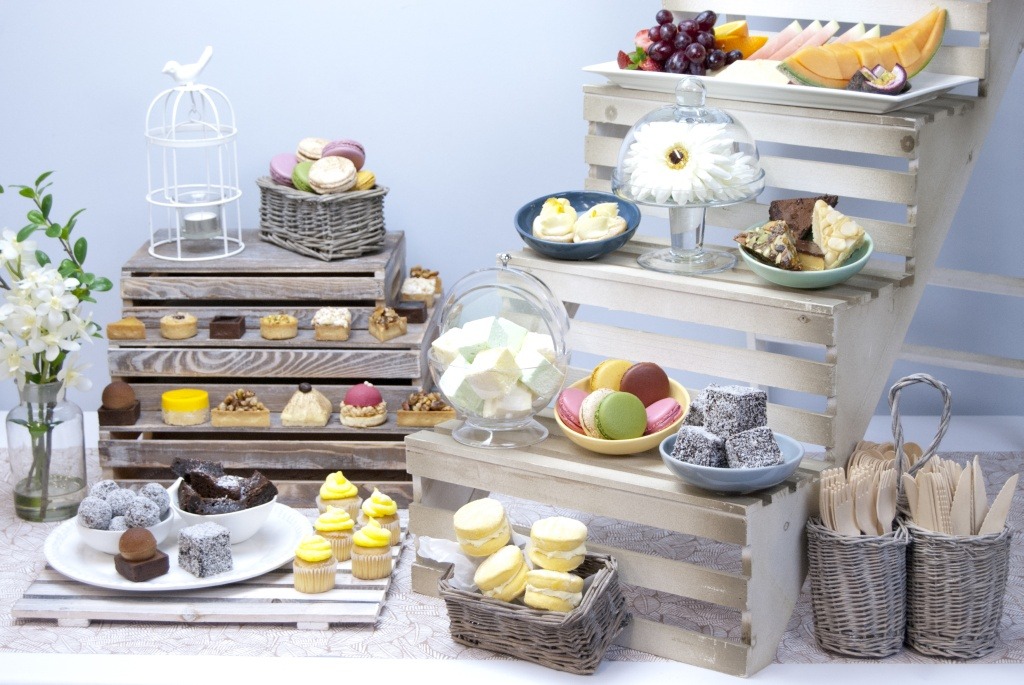 Your wedding is a unique occasion that needs lots of preparation to make the event pleasant and enjoyable for everyone in attendance. You and your spouse want to make sure that the arrangements reflect your personalities. Plus you want your guests to find your wedding reception different from other weddings they've attended, so that it will stick out in their memories for a long time. But how can you make such a long-lasting impression with your wedding reception? The most effective way is to hire a professionally trained wedding caterer who professionally trained and experienced in catering wedding receptions.
When it comes to wedding catering in Sydney, you can't do better than Flavours Catering + Events. They have over a decade of experience and can cater wedding parties of any size or budget. They offer several styles of wedding catering, including wedding cocktail party catering, formal plated meals and wedding buffet catering. For many reasons, wedding buffet catering is gaining in popularity. For one thing, catering a wedding in the buffet style is much more cost-effective than serving a formal sit down meal simply because it requires less wait staff.  Secondly, a wedding buffet means a gorgeous display of food that is sure to delight and impress your guests. Thirdly, you can arrange wedding buffet catering in a limited space, so you can fit more guests into your wedding reception venue than with other serving styles.
But with any style of wedding catering, it's critical to hire well-trained, skilled wedding caterers. Sydney's Flavours Catering + Events can give you fresh, delicious, high-quality, creative wedding catering while giving you great value for your money. They provide the best in Sydney wedding catering—innovative food that reflects Sydney's dynamic food scene. Their extensive menu allows them to work with any size budget, from modest to extravagant. The wedding buffet menu offered by Flavours Catering + Events is full of imaginative, delicious, elegant, and freshly prepared wedding buffet foods. Every guest at your wedding reception will discover a new favourite from a wide array of wedding buffet food.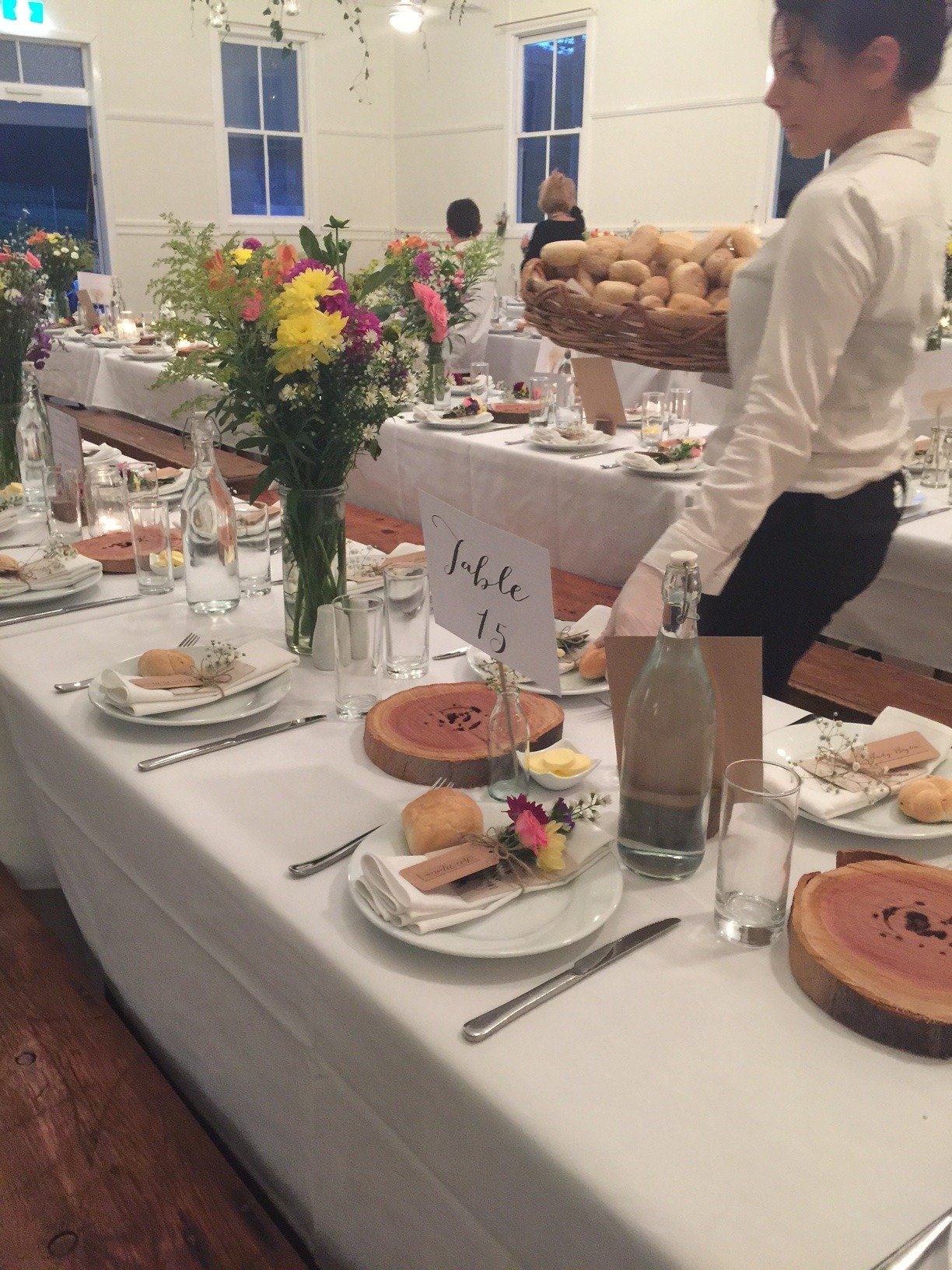 Flavours Catering + Events offers a unique style of wedding buffet catering called food stations. Flavours' food stations can supplement or completely replace a traditional buffet table. Food stations are placed around the party venue, allowing guests to serve themselves as they circulate around the room. The chefs of Flavours Catering + Events can prepare your wedding catering order on site, or they can prepare your food in their own kitchens to be delivered ready-to-serve at your wedding reception venue. If your wedding reception venue doesn't have a kitchen, Flavours' chefs can bring all the necessary equipment. They've even catered parties from tiny galley kitchens on chartered yachts.
Flavours Catering + Events can provide staff hire, including wait staff, bartenders, and event managers. If you prefer, you can have friends handle some of the serving or bartending duties. In addition, they can provide hire of all the equipment, utensils and accessories you may need, including tableware and cutlery. By providing staff and equipment hire, Flavours Catering + Events enables their clients to select non-traditional wedding reception venues around Sydney that don't provide such things. They've catered parties all over Sydney, from rooftop gardens to beach marquees.
The event planners at Flavours Catering + Events have extensive experience in the field of Sydney wedding catering. You can rely on their expertise while planning your wedding reception. Flavours Catering + Events values innovative ideas and that's why they always take delight in making new, creative dishes for their clients. You will find this dedication to innovation reflected in each and every wedding buffet dish they offer. It will be tough to select just a few dishes from such huge collection of wedding buffet foods, but their friendly event planners can guide you through the selection process, while making sure you stay on budget. They can also arrange a free tasting so you can hire them with confidence, and narrow down your choices.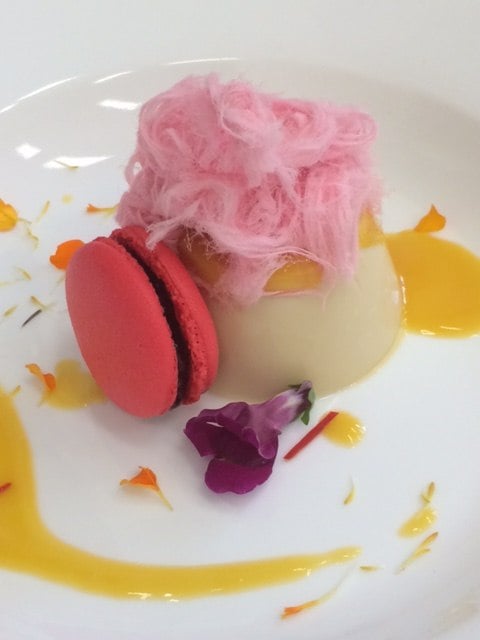 A wedding reception is a special event that demands special treats. An innovative wedding caterer like Sydney's Flavours Catering + Events can provide the creative cuisine that is every bit as special as the rest of your special day.
---