Start planning your End of Financial Year Celebration catering
It's time to start planning your End of Financial Year catering. Your company most likely has several EOFY events planned, ranging from executive meetings to company-wide celebrations. Flavours Events + Catering is an experienced corporate EOFY caterer, and can provide spectacular catering for all of your End of Financial Year events. We can bring the same great-looking, great-tasting food to your End of Financial Year events that we bring to your conference rooms and product launches.
A popular way to reward your entire staff for their hard work and efforts over the previous financial year is with End of Financial Year drinks. Your team has been dedicated to your company's success all year and now it's time to let them relax, mingle and network. We offer a wide variety of finger foods and canapés to serve during your EOFY cocktail parties. Our canapé packages include cold and warm foods. We also offer substantial canapés, such as croque monsieurs, baby burgers and bowls of beef bourguignon and lamb tagine. But even with lighter fare, we guarantee that we'll help you plan for enough food so that your guests won't go hungry.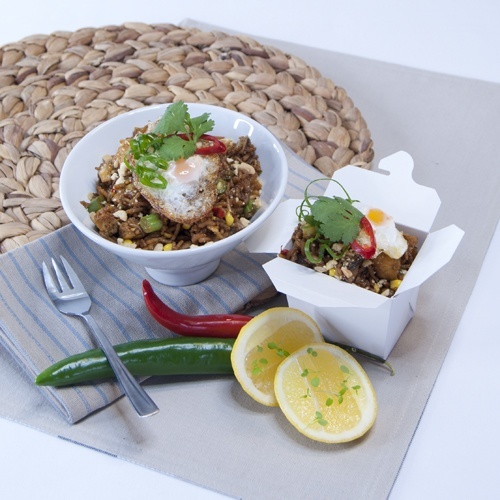 Our EOFY catering offerings go far beyond just finger foods for End of Financial Year drinks. We can provide morning or afternoon tea, breakfast and brunch, including pastries, and hot items like breakfast pies and quichettes. We can do gourmet sandwiches, burgers, barbecues and buffets. We can even cater a formal sit-down meal for your top executives, or your entire company. Whatever EOFY events you have planned, we can meet your catering needs.
For all your End of Financial Year events, you'll have to consider a variety of tastes and dietary restrictions. Our menus include vegetarian, gluten-free and dairy-free options, so that everyone will be able to find something that fits their dietary needs. We can do both traditional and innovative cuisine, so that fussy and adventurous diners will be equally satisfied with the offerings. We can offer you the same wide variety of dishes for your End of Financial Year catering that we offer for all of your corporate events.
Our team of friendly event planners can work with you to create a custom menu for all your EOFY Events. Our creative chefs use only the freshest seasonal ingredients, arranged with innovative food styling, so that your EOFY catering will taste and look fantastic. If you'd like, we can provide experienced, professional staff for some or all of your End of Financial Year events. We can provide chefs, wait staff, event managers, beverage attendants, baristas and cocktail bartenders. We can also simply drop-off your order with guaranteed on-time delivery. Whatever your taste, needs or budget, we can provide food that will dazzle your hard-working team. Everyone at Flavours Events + Catering is dedicated to giving you service that sparkles. That's why we're the corporate EOFY caterer that you'll use year after year.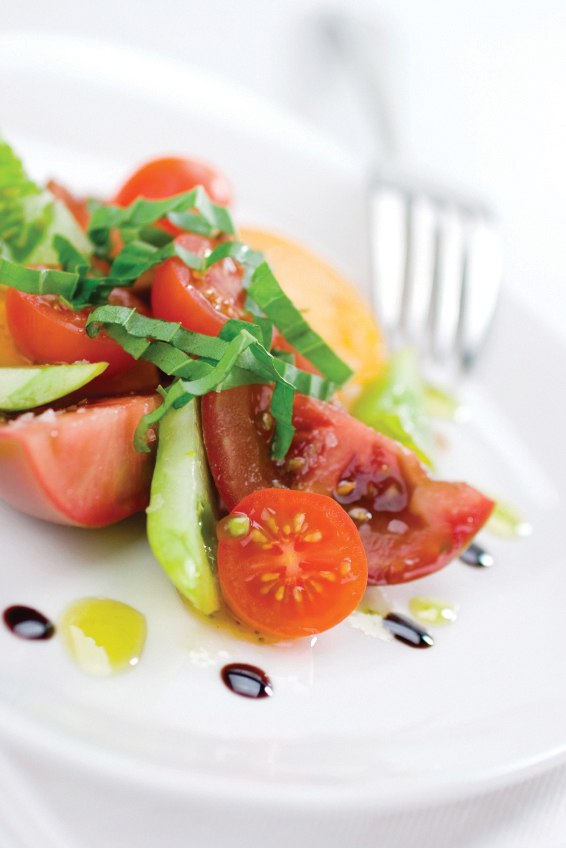 We know that your End of Financial Year events are high profile and may involve several administrators and event coordinators throughout your company. We want you to be able to order with confidence, so we can provide a complimentary sampler so that you can taste before you place your order with us. We can arrange a presentation on your premises to showcase our foods and services, so that everyone planning your EOFY catering will know what we offer.
Our chefs can bake cakes for your EOFY events. A cake decorated with your company logo would be an excellent showpiece throughout your End of Financial Year event – until it's time for dessert.
We can also provide favors for your End of Financial Year events, such as cupcakes, or gift boxes filled with gourmet treats. What a great way to show appreciation to your team for all they do to help your company succeed. We can even brand your event favors, displaying your company's logo on the gift box, or incorporate your gourmet favors with other items you choose.
We are partnered with a variety of venues, but we can provide End of Financial Year catering and staff at any location you desire. Whether you're holding your End of Financial Year drinks at the office, a local club, or on the boss' yacht, we can get you order to you.
When you're looking for a corporate EOFY caterer, you want someone with years of experience catering events of all sizes. You want a caterer who's reliable and flexible enough to meet all your needs. You want one of Sydney's leading caterers. You want Flavours Catering + Events.
---