Sydney Xmas Party Catering – Call Flavours Today!
At Flavours Catering + Events, we know that fantastic food can elevate a Christmas party from pleasant to spectacular. You want to serve your guests the best-tasting food possible, and so do we. Christmas is a very special time of the year that brings people together. It is an occasion for togetherness, love, and happiness. Everybody wants to serve lots of delicious foods for this very special occasion. And Flavours Catering + Events is here to make that possible, whether your party will be casual or formal, budget-conscious or extravagant.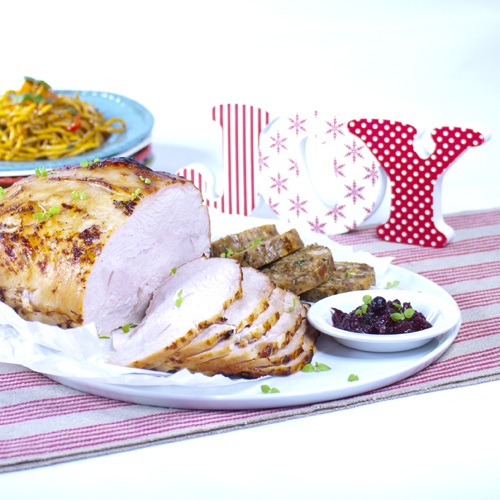 Our chefs use the freshest seasonal ingredients to deliver truly delicious Christmas party catering. They use innovative food styling so that your food will look as good as it tastes. And they've created a varied menu that includes items with broad appeal. No matter your taste, style or budget, we have dishes that will thrill you and your guests. We have traditional and international favorites, reliable crowd-pleasers and gourmet treats. Sydney has an amazing food scene and we want that to extend to your Xmas party catering.
Plus, our chefs put the same amount of effort and creativity into our vegetarian, gluten-free and dairy-free menu items that they do with the rest of our menu. We want all of your guests to enjoy the Christmas feast. Just let us know what dietary restrictions we need to work with as we plan your Christmas party catering, and we'll make sure that your menu includes dishes for every one of your guests.
Our team of friendly event planners will work with you to create a custom menu for your Xmas party. We'll help you sort through our wide variety of menu options so that you can make the selections that best suit your personal taste and style. We offer several set menus to simplify your Christmas party planning. Just pick a menu, choose some add-ons, and you're set. But if you have more time for menu planning, you can modify one of our menus, or create a new one from a list of our available items. We're completely flexible because we know how important your Christmas party catering is to you.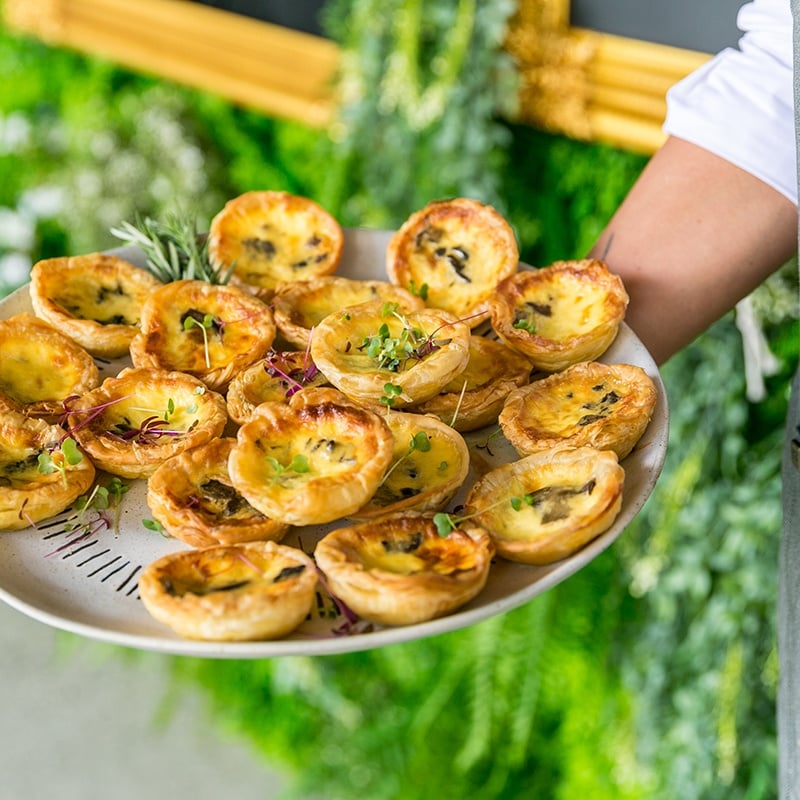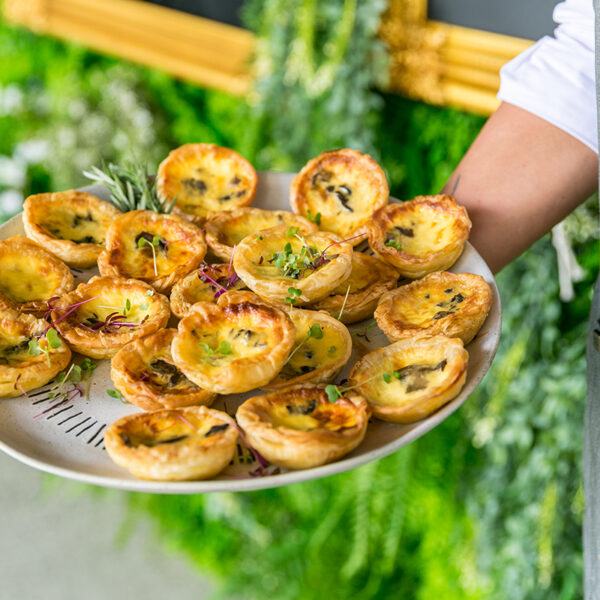 We appreciate the chance to collaborate with our clients in creating the perfect Christmas Party Catering plan for them. We offer various modes of catering such as casual, elegant, or extravagant to suit a variety of tastes and budgets. We can do a basic BBQ, or a sumptuous barbecue feast. Our buffets range from simple to spectacular. Our canapés and finger foods can be casual nibbles, or a filling meal. Whatever sort of Xmas party you'd like to throw, we can provide the appropriate Xmas party catering.
Our event planners will make sure that you order enough food for your guests. We don't want your guests to go hungry any more than you do. We'll run through a list of options, such as staff and equipment hire, to make sure that you plan for everything you need for your party. We offer staffing such as waiters, chefs and event supervisors, although we're also perfectly happy to simply drop off your order if you prefer to serve your Christmas party catering to your guests personally. We offer equipment hire for every item you could possibly need for your Christmas party, including cutlery, glassware, crockery and disposable plates and utensils in both standard and enviro-friendly options.
When it's time to prepare your order, our highly-trained and experienced chefs will use as much care and attention as they do when catering their own Xmas parties. Our chefs want to dazzle your Xmas party guests as much as you do. They take pride in producing the best contemporary catering in Sydney. They specialise in making tasty Christmas cakes and puddings, delicious sandwiches, canapés, and other special Christmas items.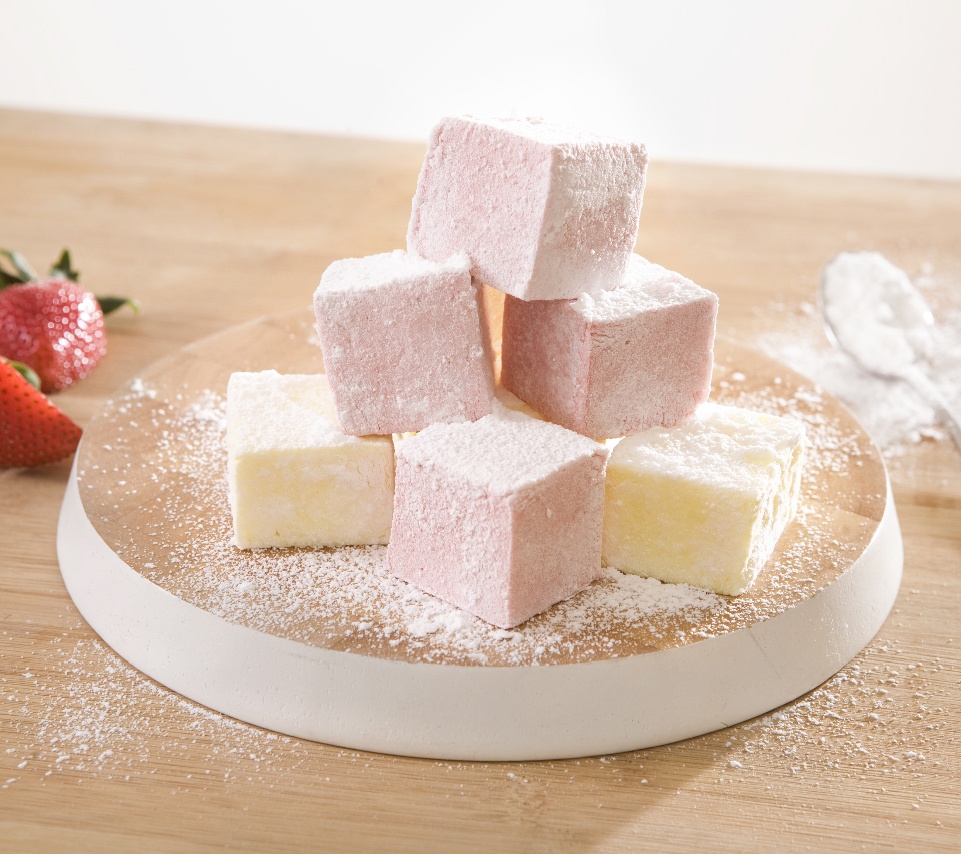 Our Xmas party support staff will work hard to impress you and your guests with elegant, efficient service. Whether you have us drop off you order with guaranteed on-time delivery, or hire chefs, waiters and event supervisors, everyone from Flavours Catering + Events who works at your party will give you sparklingly good service. Our Xmas party support staff is proactive, intuitive, impeccably groomed and attired in full uniform. You are your guests will be dazzled at the high level of service we provide.
Who better to make your Christmas party joyous than Flavours Catering + Events? Whether you're having ten guests or ten thousand, we'll provide you with wonderful food, and delightful service. We know that we're the best Xmas party caterer in Sydney, and soon you'll know it too.
---