The Easter Bunny Visits Flavours Catering + Events!
During such a special time of year as Easter, you want your gathering of family and friends to be as perfect as possible. The holidays are times where memories are made, and traditions are followed each year. Often these times can be laced with stress if you do not find an easier way to handle the tasks associated with the holidays. Things like what type of Easter food you will be serving and how you are going to prepare them at such a busy time can make you a bit frazzled.
There are other options that you can choose from that can help take some the stress away from the Easter event preparation,  but there is only one-way to have a 100% stress free time, and that is to have Flavours Catering + Events take over all the hard work for you from beginning to end.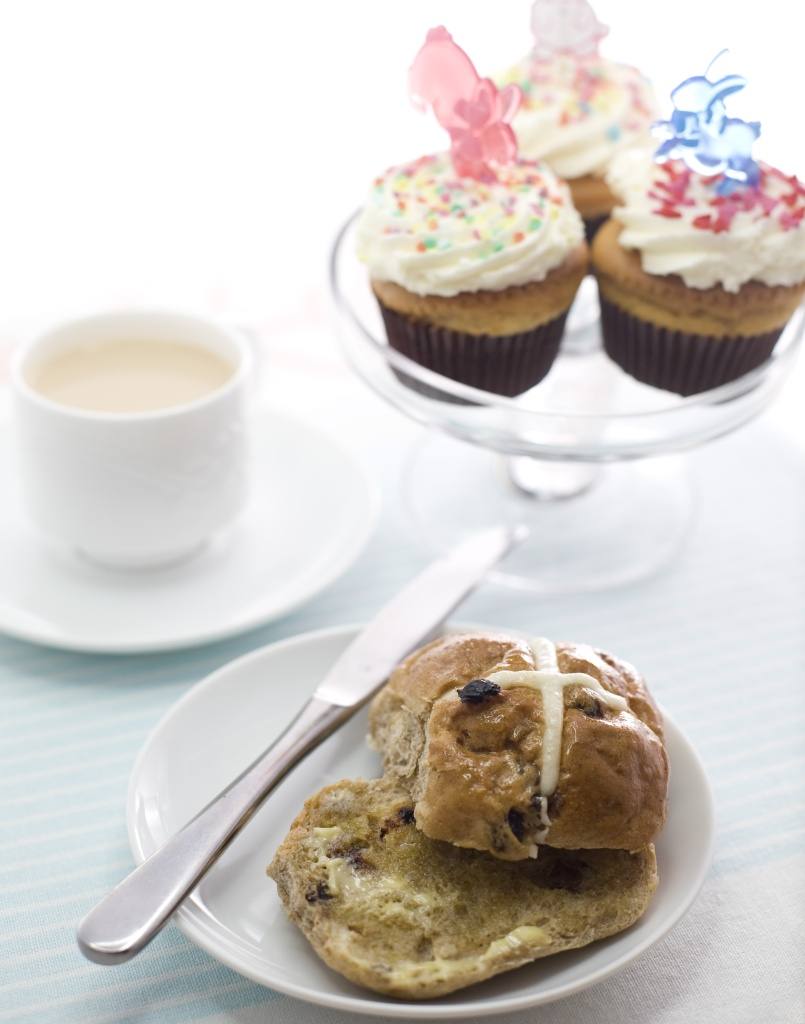 Deciding to use an Easter Catering service to prepare, serve, and clean up after your celebration, will leave you with nothing but time to enjoy yourself. Your Easter Caterer will provide a personal consultation session so that you can make the right choices for your event. With many delicious options, you can choose the foods that you feel will make your gathering a success. After this task, you will not have to worry about any of the shopping, preparing, or serving of the Easter dinner that you will be offering to your guests. Every small detail is coordinated and delegated through the excellent staff that is there to make sure you and your guests have the best time you can have during your important event.
Whether you are having a full course Easter meal, a small Holiday luncheon or simply Hot cross buns and Easter cupcakes you will find the service and the product you receive from "Hot Cross Bun Catering" the very best it can be. Your holiday meal will be delicious and relaxing when the work is no longer your concern, you will reap the benefits of a good catering service that you have hired by the many satisfied comments from your guests.
The best Easter event you can have is served with a luscious array of your favorite foods and treats. Easter food items such as hot cross buns, cupcakes, and many more treats can be the hit of your party. Through your Easter caterer, you can have a multitude of choices in the way your Easter food is cooked and served. Hot Cross Bun Catering does not believe in simply fitting the event to their menu, instead they fit their menu and their excellent service to your event.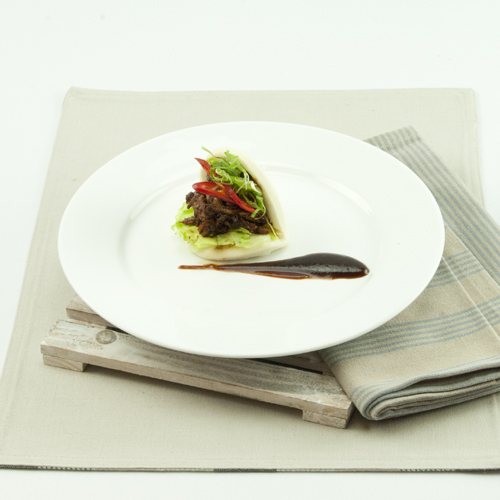 They know the key to customer satisfaction is through listening and putting the client's needs and requests first before anything else. They also know that the presentation at your Easter catering event is very important to you, so they spend a great amount of time finding creative and decorative ways to showcase the Easter foods and treats that they serve. Flavours Catering knows that this celebration and gathering is a direct reflection on you as the host, and that they are there to aid you in making the food stand out and be perfect at all times. Regardless, if you are hosting a grand event or a small dinner party for a few people, your tastes, and requirements are important to Flavours, and they will design everything to your specifications and needs.
When you are looking to hire an Easter Caterer, you want the best there is. Guarantees and reviews are a few ways that can help you determine if the Easter Catering Sydney services that are available, for you to choose from will do the job they say they can do.
Any good business has a set of core values that they expect each one of their employees to follow and live up to. Hot Cross Buns Catering is no different they offer a five star system that helps you trust in their services by their straightforward promises.
• Easy access for getting a solid quote
• Great Quality of upscale food products & ingredients
• On time delivery service that gives you your order free if they are late regardless of the reason
• A high quantity of food so that your guests are not lacking for more
• Experience in excellence and quality in their service.
Each one of these can make or break your event, so knowing that your Easter caterer is striving for these values will give you security and peace in your catering service choice.
When you are searching for a catering service to supply your Easter food you want one that other people are speaking positive about and trust. Reading reviews is a good way to find all the things people are saying. Search out those reviews in different places, and then you will know what people from all over have to say about catering businesses like Hot Cross Buns Catering. You will feel secure that they have the experience to cater your event, because they have serviced other people and made them happy and satisfied customers.
Large or small, the Easter catering Sydney service, Hot Cross Buns Catering is an excellent choice for any event. They give you quick and honest quotes and offer many choices in their menus and treats. They stick to a high quality of values that they make in a promise statement to you the customer, their costs are competitive, and they deliver great products and fine service. There is little more that you could need in a catering service then one that takes away the stress and gives you peace of mind.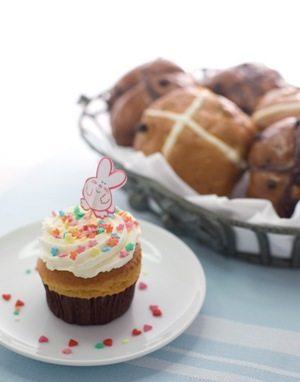 If your event requires specialized dishes such as gluten free or vegetarian, that is no problem. There are consultants available for you to speak with on things such as food types and amounts you will need. Every detail of your Easter catering event can be perfect in every detail with the right Easter catering service in Sydney, and that is Hot Cross Buns catering excellent food, excellent service, each and every time.
---