Turn a Traditional Christmas Party Into an Innovative One
Christmas is a season of pure fun and delight.It's the time to be with your near and dear ones who you never seem to spend enough time with due to your busy professional and personal life. It's the time to forget any sadness and tribulations from the rest of the year, so that you can live a more energized life.Christmas is the time to make your loved ones happy, and there's no better time to give them a surprise in the form of an innovative Christmas party.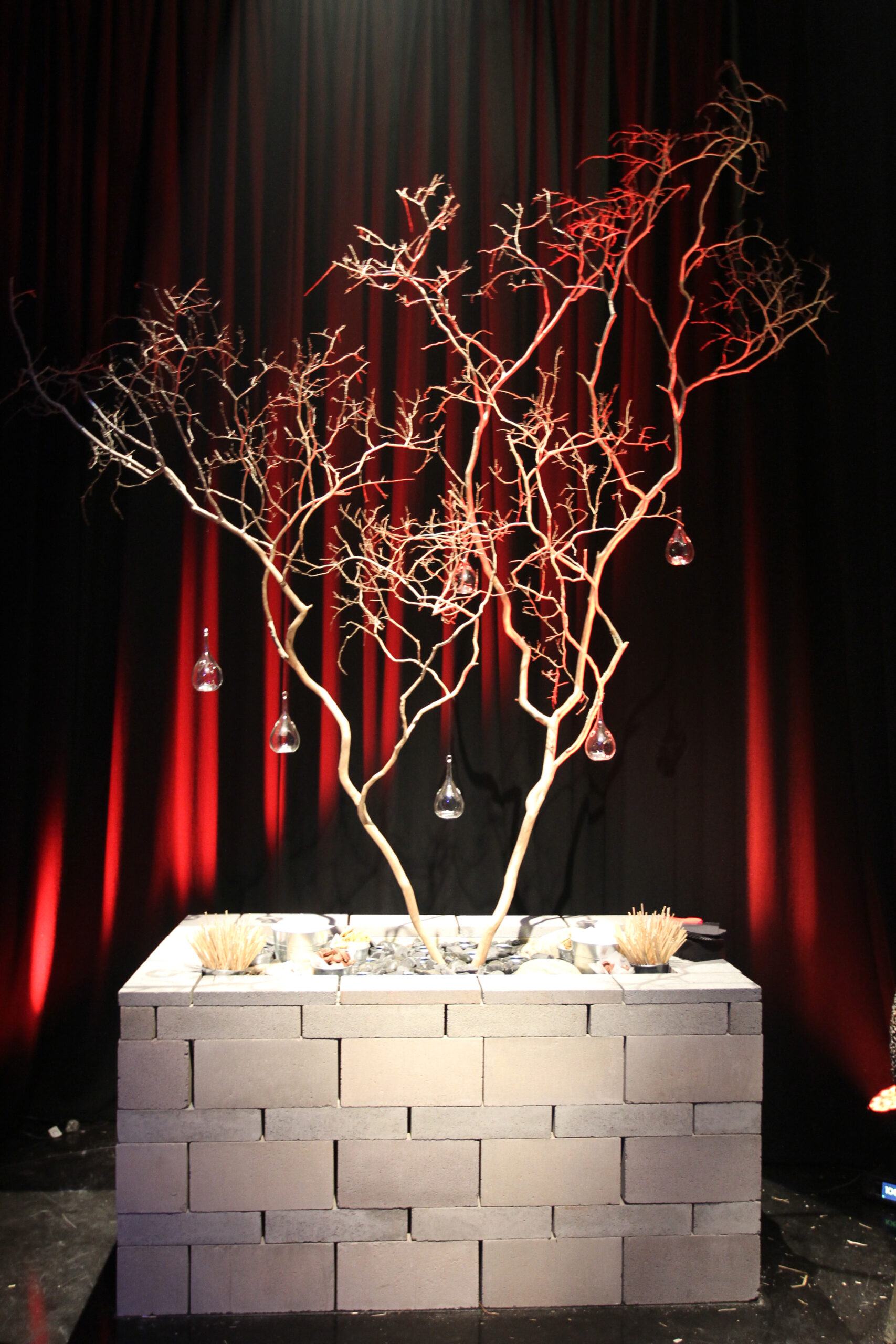 Throughout the Christmas season, everybody tries to organize a charming Christmas party to entertain their guests. At any Christmas party, delicious and gorgeous Christmas catering is a must. After all,any special occasion would be incomplete without good food, drinks and decorations. To arrange perfect and mouth-watering Christmas catering with a minimum of effort, it's necessary to use professional help. At a Christmas party, you need to handle a lot of details, and using the professional touch lets you bring some perfection to your Christmas party.
With everything else you do during the holiday season, you deserve some help with your Christmas party catering. An experienced and reputable caterer, such as Sydney's Flavours Catering + Events can provide the perfect food for any type of Christmas party. They can simply drop off your Christmas catering order, or they can help you with everything including food table presentation, utensils, napkins and decorations. An experienced caterer will understand that a Christmas party should be arranged so that guests of different ages can find it enjoyable. They should ask you about the ages of the guests attending, and guide your menu choices to accommodate the tastes of children, teens and adults alike.
Thanks to the Internet, it's not tough to get an idea about the quality of the catering services provided by caterers in your area. Flavours Catering + Events, like many other caterers has placed a tremendous amount of information online for the perusal of potential customers. You can order their brochure online, and review your options while sitting at home. You may check out their customer reviews, which will give you a better understanding about their performance of excellence.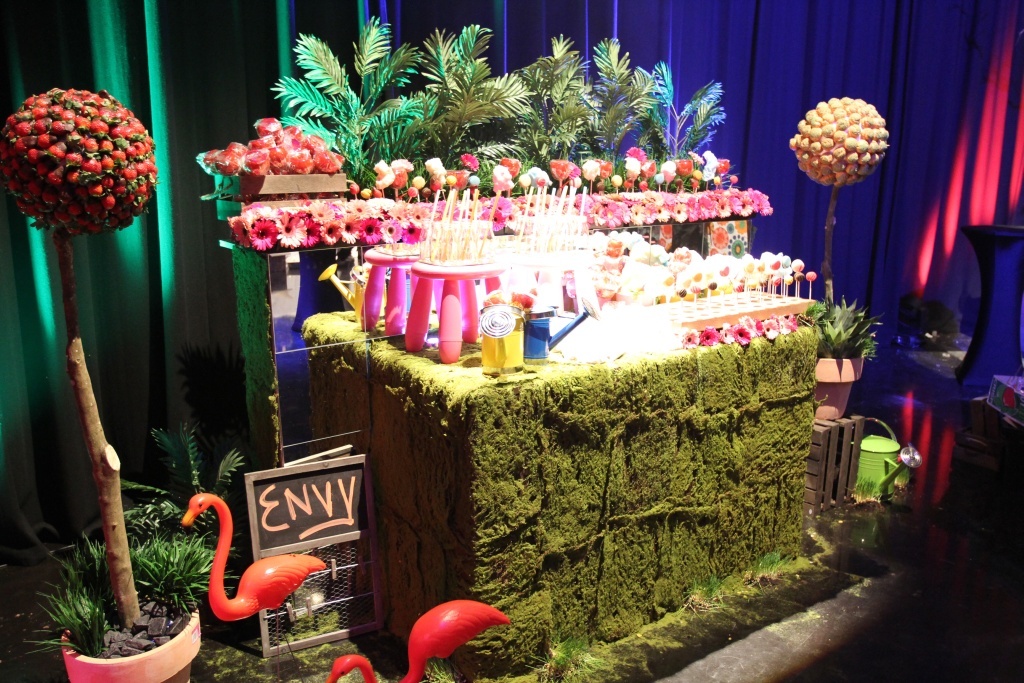 Flavours Catering + Events believes in extending their Christmas catering services to as many people as possible rather than confining themselves to a limited range of people who have a large budget for their Christmas catering.They can make the most of a small budget,or a large one. They will cater a simple Christmas cocktail party, and a big budget cruise Christmas party will the same dedication to excellence. If you don't have the time to locate and book the venue for your Christmas party, then the event planners at Flavours Catering + Events can manage that for you.
To select the dishes for your Christmas party, you should meet with your caterer in person or over the phone so that they can understand your choices and tastes, and take initiative to fulfill your expectations. Depending on your budget and party style, they will propose some foods that are within your budget.
Every year, Flavours Catering + Events introduces some special Christmas packages, which are cost-effective and appealing. If you have trouble deciding on the perfect selection of foods for your Christmas party, you can simply choose one of these Christmas packages. These include hot and cold nibbles, lunch spreads, feasting platters, Christmas BBQs, and buffets. Their sumptuous Christmas buffets include roast turkey, parsley and mustard crusted beef, poached salmon, honey glazed ham and slow baked chicken. Every package includes vegetarian, gluten-free and diary-free items.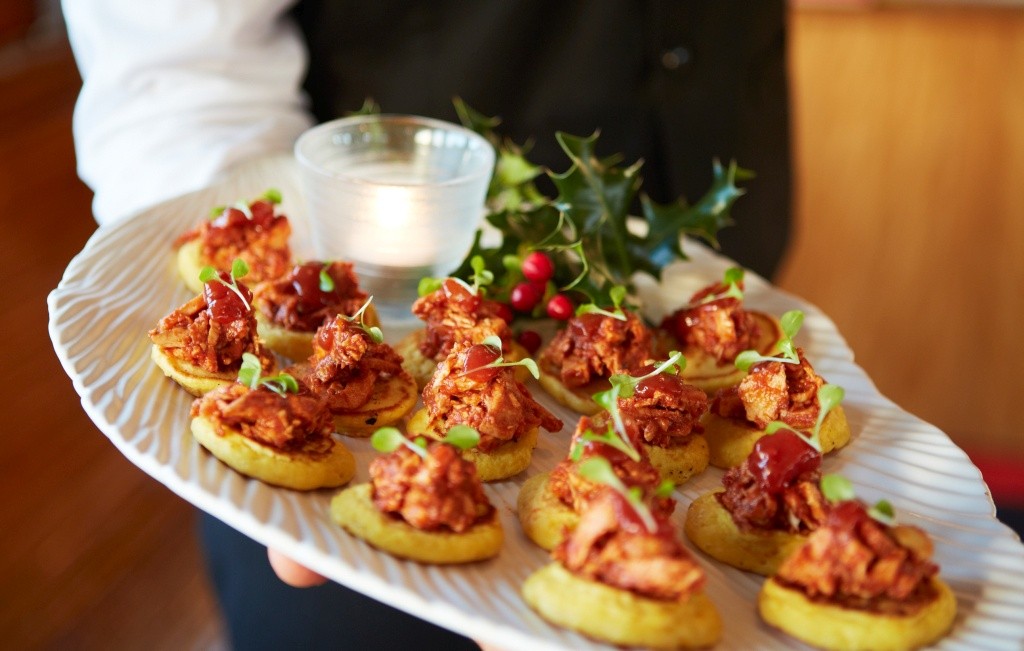 It's hard to imagine a Christmas party without sweets. In fact, it's the main draw for the children in attendance. Aselection of ice cream and cupcakes are sure to please your guests of all ages. Flavours Catering + Events has several desserts in their Christmas menu, including traditional Christmas pudding, cherry and almond tart, seasonal fruit and pavlova with vanilla marscapone.
By freeing yourself from the task of preparing all the food for your Christmas party, you can focus your energy and creativity on other aspects of your party. Consider introducing some party games into the mix to keep things interesting. Or try some interesting, unexpected decorations. The event planners at Flavours Catering + Events can help with suggestions based on their years of experience, and Flavours can even supply the decorations for your party if you'd like. Your guests are sure to be surprised and delighted by every last detail of your Christmas party.
---