Excellent Buffet Ideas for Your Wedding Party
Wedding buffet catering is adored by lots of people because of the variation that buffet catering offers. No other style of catering can provide the variety and flexibility that is the hallmark of a buffet. Generally, in a wedding buffet, multiple dishes are displayed on a buffet table, and guests fill their plates with their favourites. This self-service makes buffets more comfortable than any other wedding catering style. Wedding Catering Sydney claims wedding buffet catering as one of the most in demand catering styles that they offer.
Sydney wedding buffets are exceptional, not only because of the stunning array of locally sourced foods, but also because local Sydney caterers pride themselves on pretty and artistic displays that increase the appeal of their delectable treats. This combination of great food and food artistry is sure to impress. Sydney wedding buffets are sure to look abundant and taste delicious.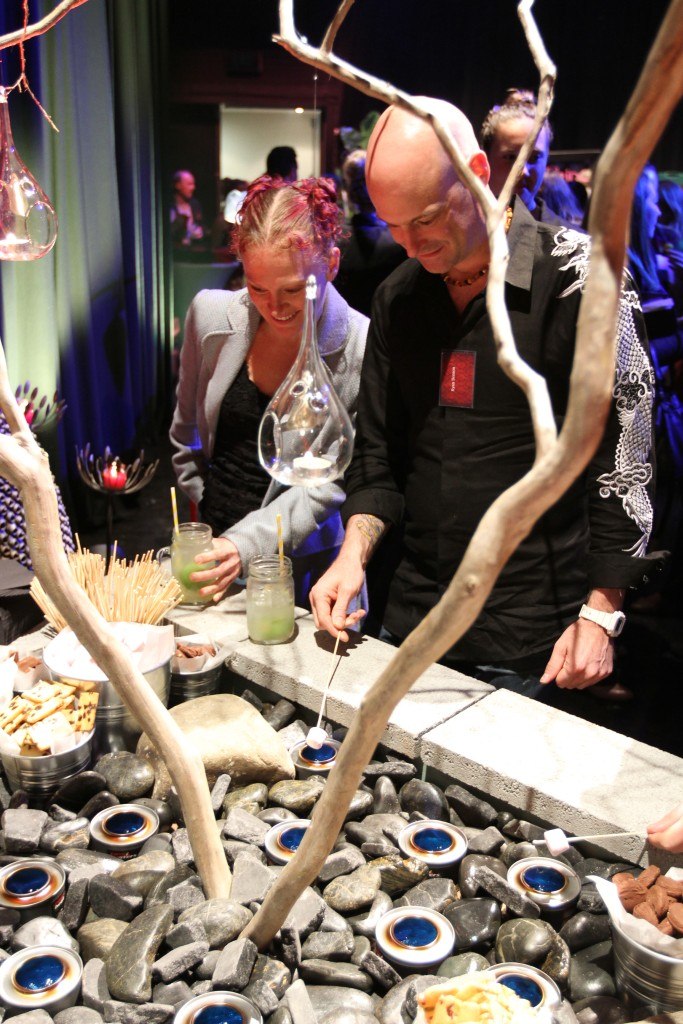 Wedding buffet catering is so popular that it's practically become the standard for large wedding receptions. Wedding buffets are especially convenient when there are several types of people on the guest list, such as vegetarians, vegans, children and the gluten-insensitive. In such cases, Sydney Wedding Catering doesn't hesitate to propose buffet catering to the client. Since a large number of different dishes are included in a wedding buffet, those who don't eat meat can still find a great collection of vegetarian dishes. With a typical plated meal, you may have included maximum one vegetarian menu option, but with a buffet you can make several vegetarian options available.
Less wait staff is required for buffet catering in comparison to the formal plated styles of wedding catering which need a large staff to meet the guests' needs. Today people already have a very formal, stressful job life, so they always enjoy a casual and comfortable atmosphere, which is exactly what a wedding buffet encourages. In today's difficult world economy, people are worried about wasting money on their wedding. But weddings are still special and important events, and it is possible to throw a wonderful wedding reception while sticking to a budget. Choosing the buffet style of wedding catering is a convenient way to make your wedding party gorgeous while saving staffing costs. With a wedding buffet, you can select less expensive but still delicious dishes and display them in a beautiful manner. No wait service, no expensive dishes, no food waste.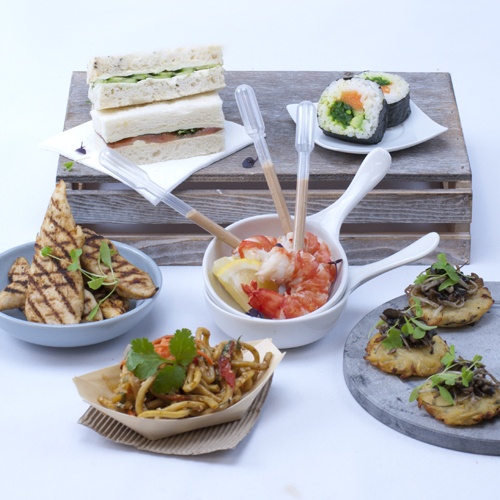 Buffet catering can work with any type of wedding meal, For example, if you want to have a morning wedding, you can serve your guests breakfast or brunch in a buffet. For morning buffets, Sydney wedding catering experts suggest including a good range of pastries, croissants and donuts for those guests with a sweet tooth in the morning. For those guests who prefer savoury foods in the morning, include some hot dishes like sausages, scrambled eggs, bacon, and hash browns. Just as the foods are different at breakfast, so are the drinks. Ask your wedding caterer to provide apple, orange and cranberry juices along with some good quality teas and coffees. And of course don't forget to request a collection of sugar, creams and sweeteners! Fruits are also suitable with morning buffets, set out on large trays in bite sizes and also mixed into fruit salads.
For lunch and dinner, some interesting types of buffets are macaroni buffet, pasta buffet, mashed potato bar, baked potato bar, hors d'oeuvre spread, and dessert buffet. Potatoes are comparatively cheap and easy to prepare, so you can include them in your wedding buffet without adding expenses. You can easily and inexpensively offer a potato or pasta bar and various types of baked potatoes to your guests. Popular complements to potatoes include onions, cheese, sour cream, bacon pieces, chili and butter. In order to make the dish special, Sydney Wedding Catering often includes the bride and groom's favorite toppings.
A big advantage of buffet catering is that it isn't necessary to prepare buffet foods on site. Wedding caterers can make them in advance, and use cooling and heating equipment to preserve the foods for quite a long time without any deterioration in taste.
A new trend in wedding buffet catering is to arrange a beach themed buffet. As beach theme wedding parties are arranged near the ocean or sea, sea foods are selected for the wedding buffet in order to keep pace with the theme of the party. For an appetizer you can choose shrimp cocktail, which makes a wonderful start to the meal. Shrimp cocktail is not just a delicious seafood, it also holds up well on ice. Wedding caterers use lots of ice to protect the shrimp from the hot sun, maintaining the shrimp's taste and texture can be maintained for a long period before serving. Another item which fits in well with the beach themed wedding party catering menu is grilled fish filet. It is grilled on the spot and served hot. Any type of fish can be used, so you can choose any type of fish on the basis of your budget. Some of your guests won't eat seafood because of allergies, preferences or vegetarianism, so you should include other foods in your beach themed buffet. Hot chicken breasts baked, grilled or marinated served along with sauce are an excellent choice.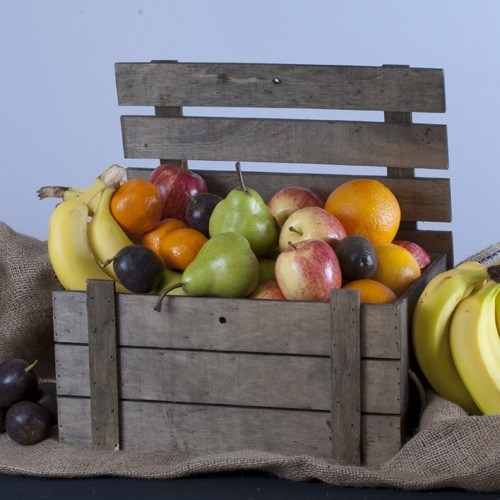 Whatever your theme of your wedding party and buffet catering is, you need to keep some vegetable dishes for your vegetarian guests, and those who may prefer to eat some meatless dishes. Sautéed or grilled vegetables will be popular with all your guests, regardless of their dietary restrictions and preferences.
There are so many reasons to choose to serve your wedding guests a buffet. Consult with a wedding buffet caterer to explore your options today.
---