Get a Great Twist on Office Catering
Although you might cater a party at your house yourself, with office catering, there's no question of doing it yourself. When it comes to office party catering, you simply need a professional corporate caterer to handle the organization and execution. You want a reliable and experience office party caterer, like Sydney's Flavours Catering + Events, so that you can be sure that the job will be done right. Flavours' high level of professionalism, creativity and service have brought them to the forefront of Sydney;s competitive catering scene.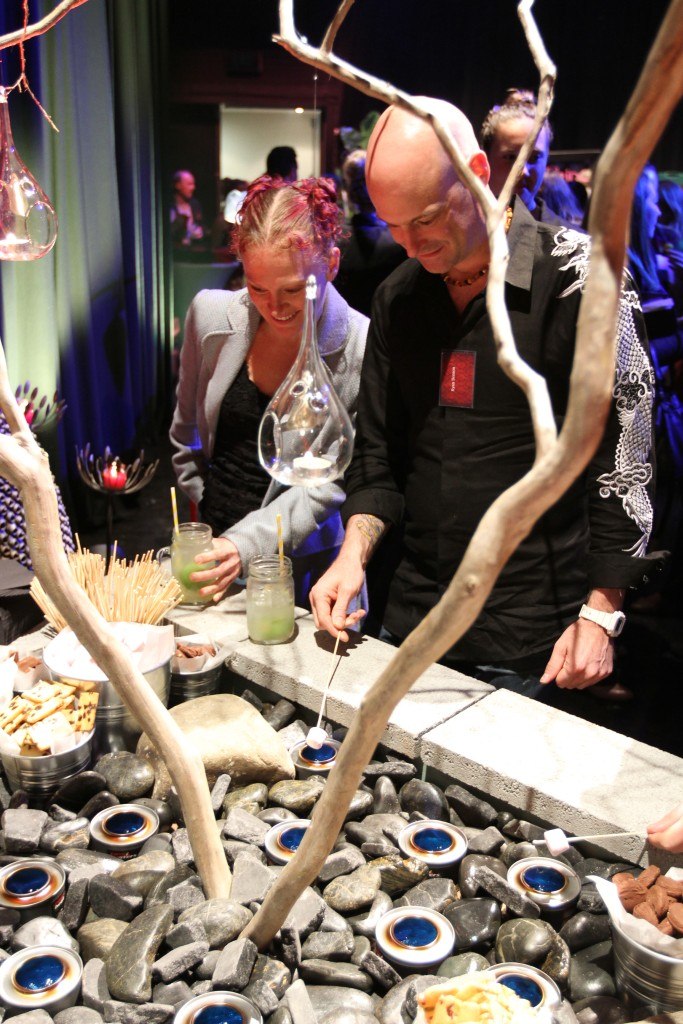 The talented chefs at Flavours Catering + Events love to present a modern twist on traditional Aussie cuisine and global dishes. They have formulated extensive menus that can be used to create a custom menu for any office party, reflecting the client's personal taste and style. They start with fresh, seasonal ingredients, and then prepare each dish with great care and food artistry. When you hire Flavours' wait staff, your guests will be served by highly trained, professional and friendly chefs, wait staff and bartenders.
The experienced and friendly event planners at Flavours Catering + Events will work closely with you to make sure that you have everything you need for your office party, including food from canapés to dessert, equipment from tables to teacups, staff and decorations. They can even help you find a venue for your office party, if you're unsure where you want your party to take place. Flavours has catered parties all over Sydney from beach marquees to city rooftops, and they have connections with party venues all over Sydney.
If you want to throw your office party in your actual office, Flavours can decorate the business space to transform it into a party wonderland. If you want to hold your office party under the open sky, Flavours can easily cater an outdoor cocktail party or barbecue. They've catered countless parties at traditional party venues and under beach marquees. Their chefs also have experience catering parties from the small galley kitchens on chartered yachts.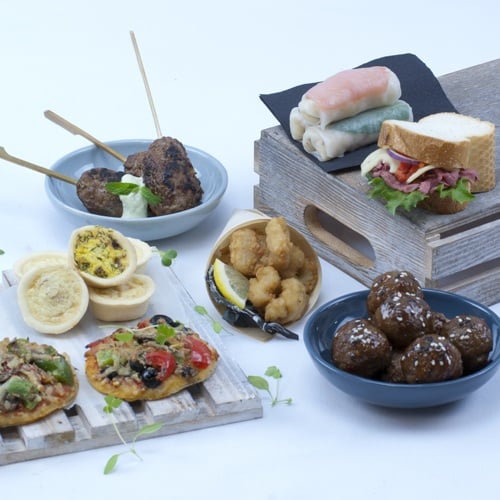 You may choose to have a theme for your office party, and Flavours' event planners can help you carry that theme throughout all your catering choices. For example, you could serve a menu with a lot of seafood for a party on the beach. Or you could have Flavours' bartenders serve a few signature cocktails at your office party. If your office party is celebrating your company's success in a new sector of the international market, Flavours can provide a menu of dishes from that part of the world.
Flavours Catering + Events knows that every office party and corporate event is a unique occasion, so they don't fall back on the same pre-planned menus again and again. Even when you simply order one of their catering packages, their creativity and food artistry sets their catering apart from that of their competitors. Their executive chefs are continually updating their menu so that even their most loyal customers don't get bored.
You can add a few items from Flavours' extensive canapé and finger food catering menu to your office party catering order. By starting off your office party with some exciting nibbles, you can set the tone for the whole party. They have mini burgers and mini hot dogs that are perfect for a casual office gathering, and crisp Mediterranean Barramundi straws suitable for sophisticated office parties. Flavours' canapés and finger foods feature dishes from exotic world cuisines, as well as traditional Aussie favourites. These canapes offer a wonderful opportunity to introduce diversity and variety into your office party catering.
Finger foods also give Flavours' chefs a chance to display their creative food presentation. They serve more substantial finger foods in boxes, bowls and bamboo boats. Lighter fare takes the form of artfully presented skewers, rolls and petite pies. Why wouldn't you want to start your office party with such visually stunning nibbles?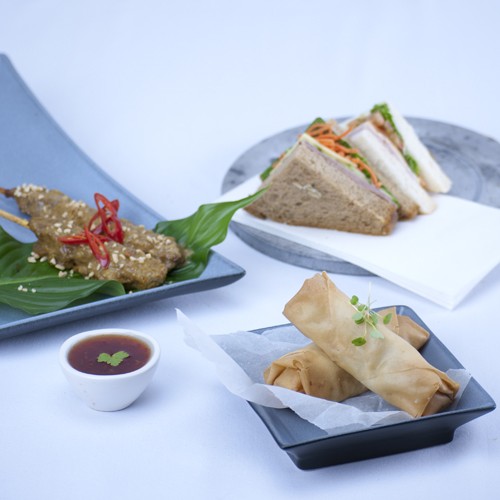 From barbecues to buffets and formal plated meals, Flavours' chefs have created dishes that are sure to delight you and your guests. They take inspiration from Sydney's emerging food scene. You and your employees have come to expect innovative food every time you eat out, and at Flavours, they believe you have the right to expect that innovation in your office party catering as well.
An office party is a chance to reward your employees for their hard work, and to show your appreciation for them. You certainly don't want to serve them boring, uninspired office party catering. You and employees deserve the delicious, fresh innovative food from Flavours Catering + Events.
---