Get Finger Foods for Your Wedding and Have a Blast!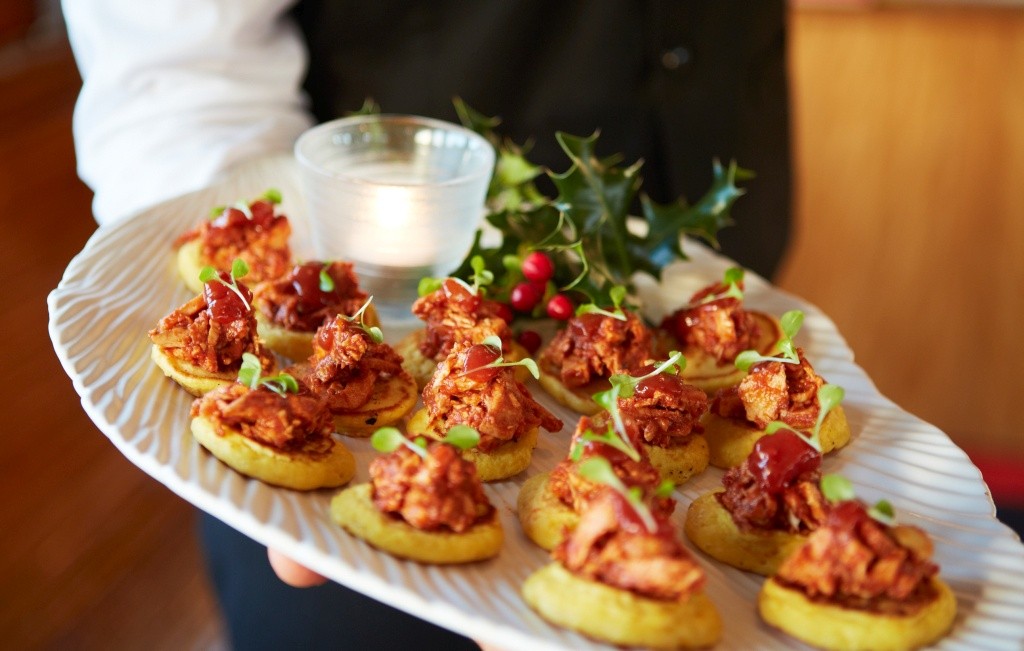 Wedding finger food catering is a wonderful way to feed a large number of guests with a relatively low budget. This style of wedding catering allows guests to mingle comfortably and freely while eating and drinking. If you are searching for ways to save both time and money on your wedding reception without sacrificing elegance and quality, you'll find the solution in finger food catering. Finger food catering for weddings has gained lots of popularity among people from various social strata because nowadays people don't have loads of time to plan their wedding, so they prefer to use the catering style that which doesn't take a huge amount of time to arrange or serve to their guests.
Wedding finger food catering doesn't need any formal sit-down arrangement for mealtime. Instead, waiters roam throughout the party with trays of food. Your guests can pick whatever nibbles they like. There's no better way to let your guests taste many different delicious dishes.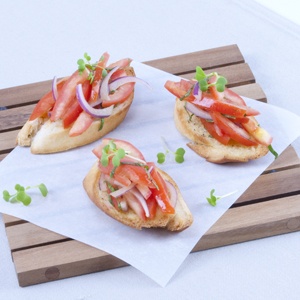 To arrange for wedding finger food catering at your wedding reception party, it is better to hire a specialist wedding cocktail party caterer instead of a general wedding caterer. Wedding cocktail party caterers have lots of experience in providing finger food catering for weddings and generally they offer a wider collection of finger foods than other wedding caterers. Sydney Wedding Catering has a special branch dedicated to providing wedding finger food catering with the broadest range of hors d'oeuvres and canapés in Sydney. Although they offer the traditional favourites, they strive to create new tastes and regularly update their finger food menu.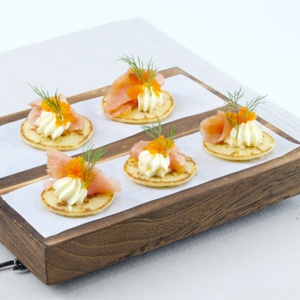 One advantage of finger food is they offer a diverse range of tastes and flavours. You will find a large number of finger food varieties from various world cuisines. When you hire an experienced, world class wedding cocktail party caterer, you can take your guests on a culinary world tour over the course of your wedding reception. A good finger food caterer will offer several variations on the same dish. For example pizzas and frittatas are two very common finger foods, but you will find dozens of varieties across the menus of various wedding cocktail party caterers. This variety ensures that your guests will never be bored. If you want to do something unique, ask your wedding caterer to serve a broad range of finger food desserts towards the end of your wedding party.
Small sandwiches are a staple of wedding finger food catering, and your caterer can achieve a wide range of variation by using different breads and fillings. Current sandwich favourites include tortilla wraps, focaccia bread, mini- bagels, grilled cheese finger sandwiches and mini burgers. Bite-sized tartlets in bite size and mini quiches are also ideal items for wedding finger food catering. Traditional savoury tartlets roasted pepper, mozzarella, goat's cheese and caramelized red onion.
There seems to be no end to the international nibbles you can offer your guests when you choose finger food catering. Chinese nibbles make a popular addition to wedding finger food menus. Consider ordering prawn wantons, spring rolls, crispy duck pancakes and fortune cookies. Indian food is another popular world cuisine that easily adapts to finger food catering. Many wedding finger food caterers in Sydney offer spicy finger foods like tandoori chicken, samosas, onion bhajis, chat, and chhole bhatore, all served with mango chutney and mint yoghurt dip. From Thai cuisine, you can choose mouth-watering items like curried chicken, minted lamb, vegetables with halloumi and Thai prawns. When it comes to Japanese finger foods, sushi is an obvious choice. But don't forget other popular Japanese finger foods like baked kabocha, tempura, and teriyaki chicken skewers.
Potato skins are fabulous for wedding finger food catering and can be dressed up with hot salsa, melted cheese, sour cream and crispy bacon. Toasted bruschetta is another delicious finger food item that is available is numerous varieties, including cherry tomato, smoked salmon, garlic and olive oil. Some finger foods are known as New York themed, such as hot dogs and mini hamburgers with sauces and other gourmet toppings. These are always a hit with and young people.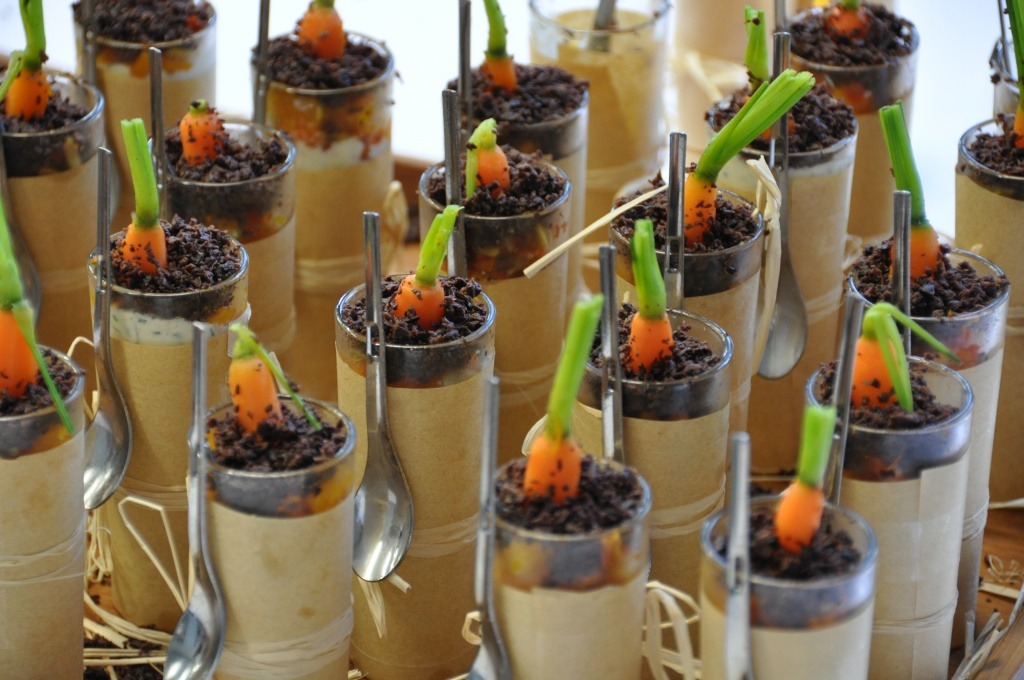 Whatever cuisines you serve, make sure your wedding finger food caterer keeps lots of Chinese spoons on hand. They are very fashionable way to serve hot or messy finger foods, such as meatballs with tomato sauce or tortellini in soup.
You may also decide to ask your caterer to set out platters of vegetable dips, to give your guests a healthy dish to turn to as they nibble on the other dishes.. You may choose to offer celery, baby corn, carrots, green peppers and broccoli with salsa and creamy blue cheese dip.
Whatever foods you select for your wedding guests, everyone at your wedding reception is sure to have a wonderful time tasting lots of delicious foods as they mix and mingle. That's the biggest advantage of wedding finger food catering. The fun doesn't get interrupted for mealtime.
---