Need Office Lunch Catering? Call Flavours Catering to take of it for you!
A long day at the office for any employee, can be boosted with a delicious and energising lunch. There's no better way to improve productivity and motivation for the later part of day. With something for every taste, budget and dietary requirement, Flavours have your office lunch catering needs covered. Whether your team are gathering for a group lunch or they each need their own individual lunch box, we have something for everyone.
Flavours Catering and Events offer over 17 years experience in corporate catering and are one of the most sought after caterers in Sydney. We know you want to impress your staff and guests with delicious and well presented office lunch catering. Our service is professional, informative and experienced to suit the diverse needs of each of our clients. Our team can assist by guiding you to the best suited options for your specific needs.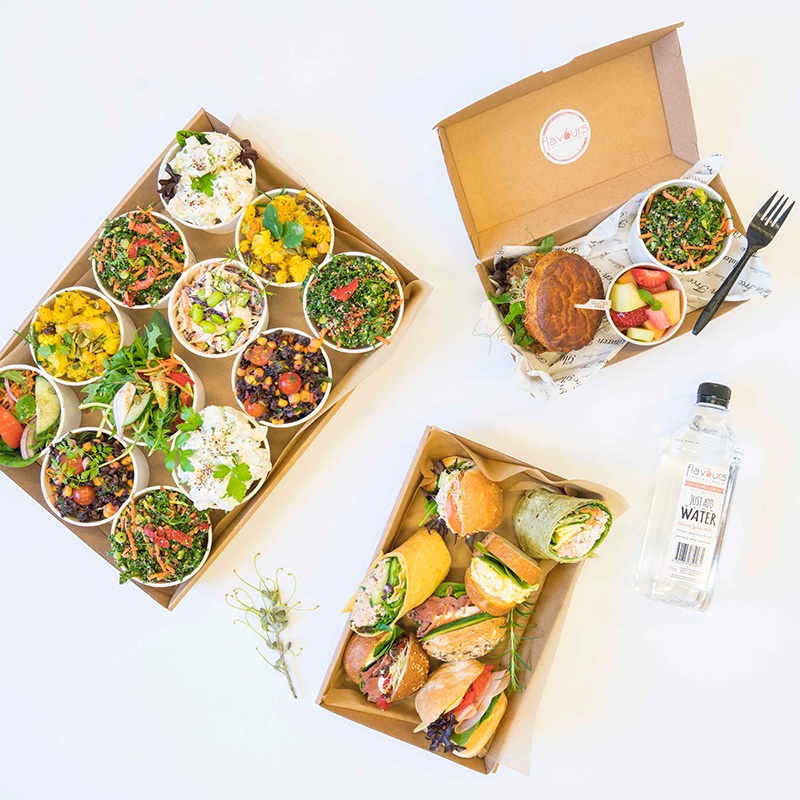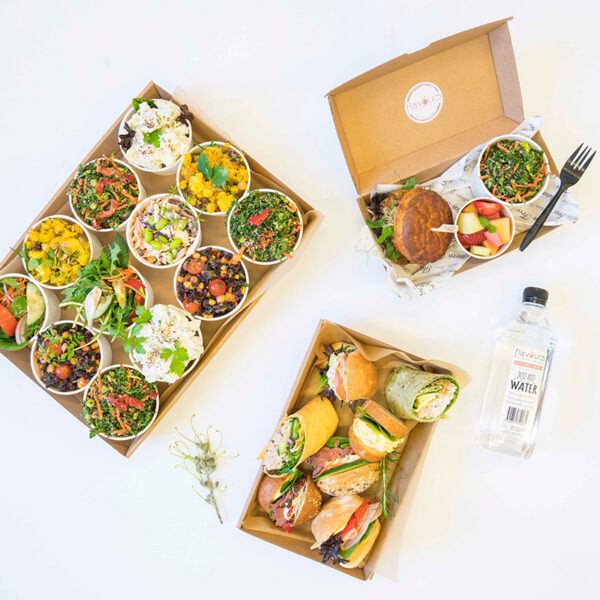 Clients can be confident that Flavours Catering and Events focuses on the overall satisfaction of your staff and guests. We are so confident we'll impress your guests that we offer a money back guarantee.  Our experienced and friendly team will guide you to choose the right menu to suit your needs, your venue, the type of guests and ensure that no one goes hungry.  From team meetings to boardroom lunches, staff appreciation to office social events, your office lunch catering needs are sorted by contacting Flavours Catering and Events
Individual Lunch Options
Need an individual lunch for each of your guests?  Choose from a vibrant, nutritious Naked Sandwich Bowl, an Individual Lunch box or a hot gourmet meal of the day. Flavours offers an extensive range of covid safe office lunch catering options to ensure everyone has their own meal.
Shared Lunch Options
Want the team to have a grazing lunch from a wide range of options but can't decide? check out our range of lunch combos that provide a little bit of everything for everyone.
Having a social event to gather the team together and want something a bit more special? Why not consider having our catering arrive with our experienced event staff who can set everything up and serve your guests, leaving you to focus on the event at hand. From a build your own burger or burrito, taco, nacho package to gourmet sandwiches, cakes and slices, fresh fruit with tea and coffee, we can cater to all styles of office catering needs.
Need simple drop off catering that is great value for money?  No problem, with a range of easy delivered options, either hot or cold, we can deliver your office lunch catering ready to serve. We provide delivery all accross Sydney from the city to the suburbs.
Office lunch catering in Sydney has never been easier, with so many options available. We know you want to use an experienced caterer with a strong reputation for excellence, value for money and efficient, professional customer service. Contact Flavours Catering and Events now to discuss your specific office catering needs – you won't be dissapointed.
---