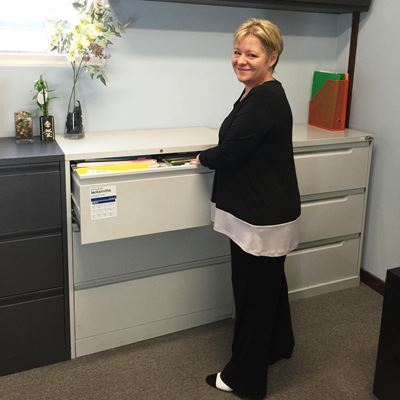 Gemma Jupp
Accounts & Payroll
Gemma looks after all the money, bills and spreadsheets at Flavours. She is the one who makes sure all the numbers add up and has done so since 2008.
She is passionate about all things 'Thai' and loves everything about food, wine and travel. She spends time finding cunningly complicated recipes for her long suffering partner to create and even more time cleaning up after the 'creating' has occurred.
She loves dogs of all breeds, shapes and sizes, and yes, they do sleep on the bed.
She may bore you to death with stories of her cute grandchild if you let her. We let her because it makes her happy.
Gemma's favourite menu item is naturally the Thai beef salad.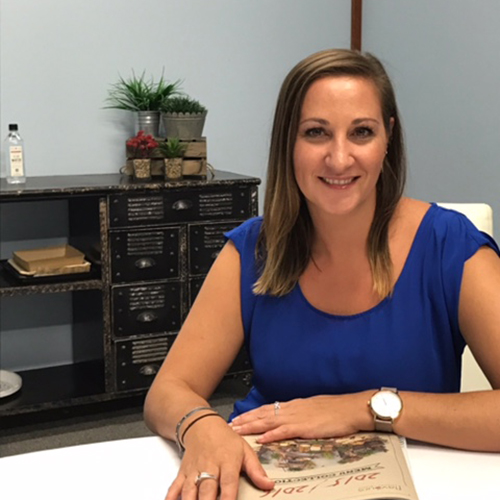 Nicole Antonopoulos
Catering & Events Manager
Coming from a restaurant background, with over 15 years' experience, Nicole managed a successful family owned restaurant and knows how to get things done! Her experience in restaurant operations has informed her focus on providing her customers with exceptional service. Nicole is one of the friendly voices you will hear when you call Flavours Catering and Events and she prides herself on providing sparkling customer service and attention to detail.
Coming from a large Greek family, Nicole understands the important role food plays at the heart of family occasions. With her love of hospitality and experience in the industry Nicole can assist you with your catering enquiries, private and corporate catering orders.
When not answering phones and taking care of our client's catering needs, Nicole enjoys spending time at the beach, paddle boarding and entertaining with friends and her big Greek family.
Nicole's favourite Flavours menu item is of course, the best ever chocolate brownie!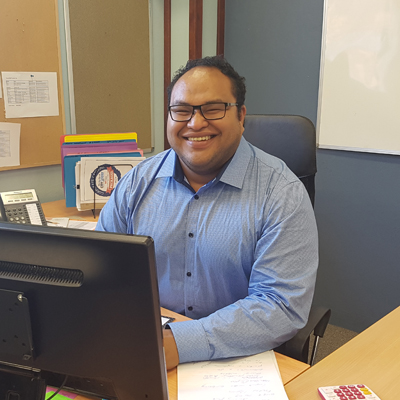 Harrison Faatoafe
Catering & Events Co-ordinator & Operations Assistant
Harrison is one of our newest additions to the Flavours family and has already proven himself as an integral member of the team.
Originally hailing from New Zealand, Harrison brings a wealth of experience & knowledge with 8 years under his belt working for some of Auckland's finest catering and events companies.
Harrisons passion for customer service and sunny disposition makes him a delightful addition to the Flavours team.
When Harrison isn't at work he loves spending time with family and friends.
Cooking is a favourite pass time of his so you can always expect to find him in the kitchen cooking up a storm! Harrisons love for cooking extends to cheeses as well. Known as the 'cheese aficionado' Harrison cannot go past our Gourmet cheese, fruit and dips platter.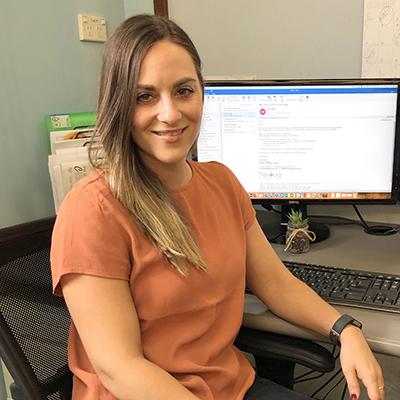 Alex Antonopoulos
Catering & Events Co-ordinator
Alex has extensive customer service experience having spent ten years working in and managing a family owned restaurant.
As a Restaurant Manager Alex has dealt with all aspects of hospitality from back of house ordering and rostering to recruiting and training staff and most important of all – building a good rapport with customers.
Alex has made a smooth transition into the catering industry, putting her extensive customer service experience to work helping her to gain an understanding of each individual clients needs when organising catering for both drop off orders and staffed events.
When Alex isn't in the office or at an event you will find her playing soccer, trying new restaurants & cafes, going to the beach and spending quality time with her family & friends.
Being the foodie that she is Alex cant limit herself to just one favourite menu item. she is a sucker for our Italian Antipasto platter, but also cant go past our duck pancakes and our sweet & savoury pastry tacos.