5 top tips to ensure your Melbourne Cup catering is a success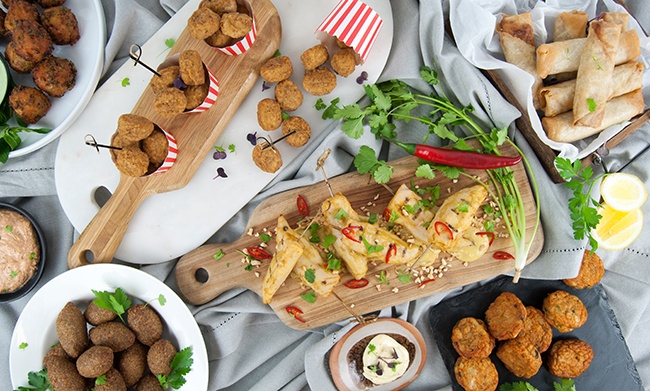 1. Selecting a reputable and quality caterer for your Melbourne Cup Catering
Ordering through a reputable caterer could be the difference between an event that is talked about for months and or a potential loss of business. Ensuring that your guests receive an exemplary level of service, along with lots of yummy nibbles is always the goal but sometimes challenging to achieve. With over ten years of experience in the industry Flavours Catering has become well known for providing freshly made and delicious food options served by friendly and knowledgeable staff members who are always willing to go above and beyond for any requests that customers may have on the day.
2. Order for your audience
Recognising the make-up of your group and ordering accordingly can help to ensure that all members of your team feel included and are able to have a great time. If you are catering for a predominantly female audience, why not tailor the menu to suit. Focusing on a selection of light, protein based and vegetarian items will definitely draw more attention than heavy, deep fried carb based items.
3. Order early so you don't miss out
Each year we have more and more enquiries for Melbourne Cup day. Avoid disappointment by confirming your order early this year! If you order prior to us booking out, we can provide timely delivery, to your desired location on cup day so you will not have to lift a finger. Your catering order could be delivered ready for that 3pm gun, or for the kick on celebrations afterwards. Orders can be placed up until 2pm on Friday 3rd November (unless we book out prior), minimum order amount being $500.
4. Variety is the key
Providing a variety of different items for your guests will ensure that everyone has a great time. If there is a lot of drinking to be done it is very important that you select a menu to compliment the alcohol. Offering a selection of substantial items (sliders, salads, chicken skewers) will appeal to those drinking more and will be a big hit. Our Melbourne Cup Catering Platters offer a wide variety of items which will suit everyone.
5. Stations and set up
Add that WOW factor to your event with a themed feasting station by Flavours Catering + Events. Choose from our suggested themes or talk to one of our event managers today to customise your own. Either select one of our cup day lunch kits or an assortment of canapes and platters and let our staff take care of the rest. The theming and logistics will all be handled by our experienced and friendly events team.
---