High Tea Catering – a Great Way to Celebrate Any Occasion
Are you thinking of planning a high tea party in Sydney? Flavours Catering + Events can supply you with delicious high tea catering that can suit any budget. High teas are a great way for people to bond and get together, and are suitable for many special occasions. High tea catering is wonderful for bridal shower catering, baby shower catering, Christening catering, birthday party catering and more.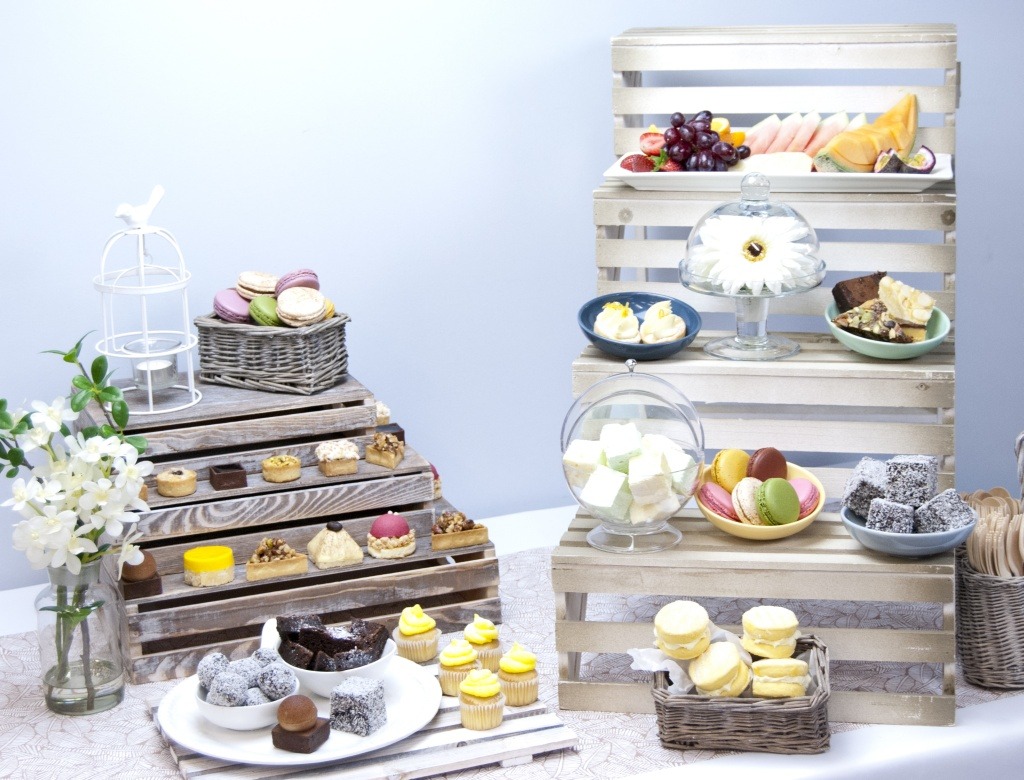 Catering a high tea might look simple, yet it is anything but. It may seem like all you have to do is pick up some scones and jam and whip up some finger sandwiches, but the elaborate and delicate cuisine usually served at high teas takes quite a bit of effort. If you try to do it all yourself, you may find that you're too tired and crabby to enjoy the party. Or you risk spending more money than you planned since you're inexperienced at catering high teas and you worry about running out of food. And who wants to mar their gathering with unexpectedly stale supermarket cake?
High tea catering requires good food and elegant service. If you try to cater a high tea yourself, you'll be too tired from the preparations and too busy fussing over the food to enjoy the company of your friends and family. With the help of Sydney's Flavours Catering + Events, however, you can leave the catering to us, and just enjoy the party.
Flavours Catering + Events has been providing catering and event management services in Sydney, Newcastle and the ACT for over ten years. We supply high tea catering, bridal shower catering, baby shower catering, picnic catering, buffet catering, party catering, wedding catering, engagement party catering, barbecue catering, brunch catering as well as formal catering.
Our chefs have created several high tea catering packages suitable for a variety of budgets. Whether your budget is modest, moderate or extravagant, we have a high tea catering package that is appropriate for you. But you are not restricted to our set high tea catering packages. Our event planners will work with you to create a custom menu for your high tea that perfectly suits your taste and style, while staying within your budget.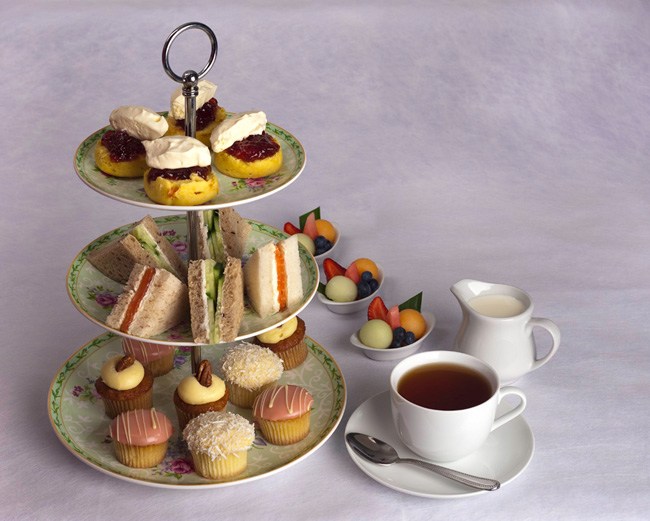 Our standard high tea catering packages include finger sandwiches, sweet and savoury scones, French macarons, petite cupcakes, chocolate truffles and sweet tartlets. In addition to the traditional dishes served at high tea, you may wish to serve your guests something from a different section of our menu. Our canapés, finger foods, gourmet sandwich platters and feasting platters make an excellent addition to the traditional high tea fare.
If you choose to let your guests serve themselves, we can deliver your high tea catering order ready to serve with guaranteed on time delivery.If you would like wait staff to serve your guests, we provide staff hire, including event managers, baristas and wait staff. We also offer equipment hire for everything you may need for your high tea, including cups, plates and three-tier high tea stands.
We provide complete guarantees to our clients to solidify their trust in us. We guarantee the quality of our customer service, the quality and quantity of the food we provide and the promptness of our delivery. We also offer a quick price quote in response to any inquiries. Getting good quality high tea catering services Sydney can be pretty difficult, because you have to decide whether you can trust a high tea caterer. Our guarantees are there so you can hire us with confidence.
With our vast experience in the field of high tea catering as well as the positive reviews that we have received, you can be sure we will help you greatly in arranging your high tea party. Our prices are reasonable, and our cuisine is creative, delicious and fresh.
We're sure that you'll be so pleased with our high tea catering services that you'll start looking for excuses to host a high tea. Perhaps a monthly gathering of friends? Or a reunion with your bridesmaids close to your wedding anniversary? Or maybe a reunion of school chums? So many gatherings can be enhanced by high tea catering.
High tea catering adds a touch of elegance to any special occasion. Give your friends and family a chance to dress up in their finery and fancy hats. Let Flavours take care of the cooking and baking, so you can relax and enjoy the company of your guests. Our dedicated team will arrange a high tea that you and your guests will not soon forget!
---